01.12.2015 | Research article | Ausgabe 1/2015 Open Access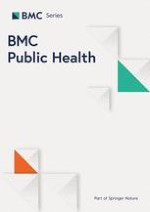 Diabetes care among urban women in Soweto, South Africa: a qualitative study
Zeitschrift:
Autoren:

Emily Mendenhall, Shane A. Norris
Wichtige Hinweise
Competing interest
The authors declare that they have no competing interest.
Authors' contributions
EM designed the study, collected and analyzed the data, and wrote the manuscript. SAN contributed to the study design, analysis, and reviewed and commented on draft and final versions of the manuscript. Both authors read and approved the final manuscript.
Abstract
Background
Escalation of non-communicable diseases such as Type 2 diabetes among low-income populations in low- and middle-income countries presents challenges for health systems. Yet, very little is known about low-income people's diabetes care experiences in such contexts. One of the greatest challenges of diabetes care in such contexts is providing care for those who face poverty, poor healthcare access, and concurrent physical and mental conditions. This article investigates women's experiences with diabetes care in Soweto, a township of Johannesburg, South Africa.
Methods
This study involved caregivers for children enrolled in the Birth to Twenty (Bt20) cohort study initiated in 1990. Enrolled in the study for more than two decades, women previously diagnosed with type 2 diabetes were invited to participate. We conducted 27 in depth interviews around issues of stress, diabetes, mental health, and diabetes care. We transcribed interviews and used content analysis to analyze emergent themes into three categories: counseling, treatment, and social support.
Results
First, counseling focused on nutrition but very little on exercise, and women had limited understanding of what was diabetes or what they should do to control it. Second, women were inconsistent with reporting their diabetes treatment routines, both with adhering to medicines and seeking treatments. They identified structural barriers as overcrowded clinics and poor access to medicines as impeding adherence to treatment. Finally, women identified support from their families and friends and recognized stress associated with these relationships around food (e.g., we're not eating that!) and diabetes stigma.
Conclusions
Effective diabetes education and management in the clinical setting will require systematic changes to healthcare. Inconsistencies across public and private health systems with regards to diabetes counseling, drug availability, quality of care, and patient wait times indicate patients will forego a clinical visit in lieu of diabetes self-care. For example, structural barriers in the public health system undermine medication adherence. With a stronger national emphasis in healthcare on diabetes counseling and management such systemic issues should be reshaped to ensure patients have access to essential medication and services.