01.12.2015 | Study protocol | Ausgabe 1/2016 Open Access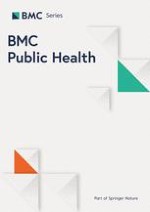 Effectiveness and micro-costing of the KiVa school-based bullying prevention programme in Wales: study protocol for a pragmatic definitive parallel group cluster randomised controlled trial
Zeitschrift:
Autoren:

Suzy Clarkson, Nick Axford, Vashti Berry, Rhiannon Tudor Edwards, Gretchen Bjornstad, Zoe Wrigley, Joanna Charles, Zoe Hoare, Obioha C. Ukoumunne, Justin Matthews, Judy Hutchings
Wichtige Hinweise
Competing interests
Since starting the trial JH and SC have been approved as certified trainers for the KiVa programme. The other authors declare that they have no competing interests.
Authors' contributions
All authors contributed. NA and JH are the principal investigators and, with VB, led on the design of the study and the application for funding. SC led on the ethical approval and the preparation of this manuscript. ZH represents the Bangor Trials Unit and is responsible for the randomisation procedure. ZW developed the analysis plan for the qualitative data. RTE and JC are the health economists and, with GB, designed the micro-costing element of the study. OU and JM wrote the statistical analysis plan. All authors contributed to drafting and refining the study protocol and approved the final manuscript.
Authors' information
SC completed an MScRes at Bangor University on the Welsh KiVa pilot trial. She is currently working as a Research Project Support Officer on the KiVa RCT, and undertaking a PhD on its impact on school connectedness.
NA is a Senior Researcher at the Dartington Social Research Unit. He leads the Unit's work on KiVa and a range of other projects focused on 'what works' in prevention and early intervention.
VB is a Senior Research Fellow for NIHR CLAHRC South West Peninsula (PenCLAHRC) partnering with commissioners and providers in heath and social care to build research capacity and answer clinically meaningful (patient-focused) questions. Her area of expertise is children's mental health, parenting and domestic abuse.
RTE is a Professor of Health Economics and Co-Director of the Centre for Health Economics and Medicines Evaluation, Bangor University. She has published collaboratively over 100 peer-reviewed articles, on health economics methodology and cost-effectiveness studies. RTE has also published reports and book chapters on political devolution and health policy and health economics in medical education.
GB is a Research Fellow at the Dartington Social Research Unit. She has experience of working on several RCTs of interventions for children.
ZW is a Researcher at the Dartington Social Research Unit. She is the DSRU Trial Coordinator for the KiVa RCT, and has experience of working on several qualitative evaluations.
JC is a Health Economist at the Centre for Health Economics and Medicines Evaluation, Bangor University. She has undertaken previous research and published peer-reviewed articles on the topic of conducting economic evaluations of childhood parenting programmes and micro-costing methods.
ZH is Principal Statistician at North Wales Organisation for Randomised Trials in Health (& Social Care). She has published work on randomisation methodology and has worked extensively delivering and collaboratively publishing results of pragmatic randomised trials in a variety of clinical areas.
OU is an Associate Professor in Medical Statistics in NIHR CLAHRC South West Peninsula (PenCLAHRC), University of Exeter Medical School. His area of expertise is the analysis of data from cluster randomised trials.
JM is an Associate Research Fellow at in NIHR CLAHRC South West Peninsula (PenCLAHRC), University of Exeter Medical School. He provides statistical support to a range of PenCLAHRC projects.
JH has worked in North Wales since 1973 and is Director of the Bangor University Centre for Evidence Based Early Intervention. She has published extensively, advised UK and Welsh Governments, lectured and taught internationally and in 2011 received an OBE for services to children and families.
Abstract
Background
Bullying refers to verbal, physical or psychological aggression repeated over time that is intended to cause harm or distress to the victims who are unable to defend themselves. It is a key public health priority owing to its widespread prevalence in schools and harmful short- and long-term effects on victims' well-being. There is a need to strengthen the evidence base by testing innovative approaches to preventing bullying. KiVa is a school-based bullying prevention programme with universal and indicated elements and an emphasis on changing bystander behaviour. It achieved promising results in a large trial in Finland, and now requires testing in other countries. This paper describes the protocol for a cluster randomised controlled trial (RCT) of KiVa in Wales.
Methods/Design
The study uses a two-arm waitlist control pragmatic definitive parallel group cluster RCT design with an embedded process evaluation and calculation of unit cost. Participating schools will be randomised a using a 1:1 ratio to KiVa plus usual provision (intervention group) or usual provision only (control group). The trial has one primary outcome, child self-reported victimisation from bullying, dichotomised as 'victimised' (bullied at least twice a month in the last couple of months) versus 'not victimised'. Secondary outcomes are: bullying perpetration; aspects of child social and emotional well-being (including emotional problems, conduct, peer relations, prosocial behaviour); and school attendance. Follow-up is at 12 months post-baseline. Implementation fidelity is measured through teacher-completed lesson records and independent school-wide observation. A micro-costing analysis will determine the costs of implementing KiVa, including recurrent and non-recurrent unit costs. Factors related to the scalability of the programme will be examined in interviews with head teachers and focus groups with key stakeholders in the implementation of school-based bullying interventions.
Discussion
The results from this trial will provide evidence on whether the KiVa programme is transportable from Finland to Wales in terms of effectiveness and implementation. It will provide information about the costs of delivery and generate insights into factors related to the scalability of the programme.