01.12.2017 | Research article | Ausgabe 1/2017 Open Access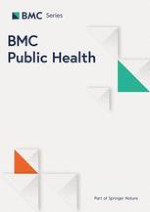 Exploring community participation in project design: application of the community conversation approach to improve maternal and newborn health in Zambia
Zeitschrift:
Autoren:

Wilbroad Mutale, Chisala Masoso, Bisalom Mwanza, Cindy Chirwa, Lasidah Mwaba, Zumbe Siwale, Barbara Lamisa, Dennis Musatwe, Roma Chilengi
Abstract
Background
The United Nations Development Programme (UNDP) has adopted an approach entitled Community Conversation (CC) to improve community engagement in addressing health challenges. CCs are based on Paulo Freire's transformative communication approach, in which communities pose problems and critically examine their everyday life experiences through discussion. We adopted this approach to engage communities in maternal and newborn health discussions in three rural districts of Zambia, with the aim of developing community-generated interventions.
Methods
Sixty (60) CCs were held in three target districts, covering a total of 20 health facilities. Communities were purposively selected in each district to capture a range of rural and peri-urban areas at varying distances from health facilities. Conversations were held four times in each community between May and September 2014. All conversations were digitally recorded and later transcribed. NVivo version 10 was used for data analysis.
Results and Discussion
The major barriers to accessing maternal health services included geography, limited infrastructure, lack of knowledge, shortage of human resources and essential commodities, and insufficient involvement of male partners. From the demand side, a lack of information and misconceptions, and, from the supply side, inadequately trained health workers with poor attitudes, negatively affected access to maternal health services in target districts either directly or indirectly. At least 17 of 20 communities suggested solutions to these challenges, including targeted community sensitisation on the importance of safe motherhood, family planning and prevention of teenage pregnancy. Community members and key stakeholders committed time and resources to address these challenges with minimal external support.
Conclusion
We successfully applied the CC approach to explore maternal health challenges in three rural districts of Zambia. CCs functioned as an advocacy platform to facilitate direct engagement with key decision makers within the community and to align priorities while incorporating community views. There was a general lack of knowledge about safe motherhood and family planning in all three districts. However, other problems were unique to health facilities, demonstrating the need for tailored interventions.