01.12.2018 | Research article | Ausgabe 1/2018 Open Access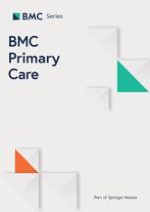 Family physicians perceived role in perinatal mental health: an integrative review
Zeitschrift:
Autoren:

Maria Noonan, Owen Doody, Julie Jomeen, Andrew O'Regan, Rose Galvin
Abstract
Background
Responding to and caring for women who experience mental health problems during the perinatal period, from pregnancy up to one year after birth, is complex and requires a multidisciplinary response. Family physicians are ideally placed to provide an effective response as it is recognised that they are responsible for organising care and supports for women and their families. This paper reports an integrative review undertaken to examine family physicians' perceived role in perinatal mental health care and concludes with recommendations for health policy, research and practice.
Method
A systematic search of literature in seven databases from January 2000 to March 2016 identified a total of 1125 articles. Qualitative, quantitative and mixed-method studies were eligible for inclusion if they explored family physicians' experiences of caring for women who experience perinatal mental health problems.
Results
Thirteen articles reporting 11 studies met the inclusion criteria for this review and quality of included studies were assessed using published criteria for the critical appraisal of qualitative and quantitative research methods. Cross-study narrative syntheses of quantitative and qualitative findings are presented under three themes: identification of perinatal mental health problems, management of perinatal mental health problems and barriers to care provision. While family physicians recognise their role in relation to perinatal mental health the collective interpretation revealed that; they receive variable levels of preparation for this role, no consistent approach to screening exists, pharmacological management of mood disorders is the main treatment modality and limited access to specialist perinatal mental health services exists which impacts on pharmacology decisions.
Conclusion
Family physicians require timely access to local integrated care pathways that provide a wide range of services that are culturally sensitive, perinatal mental health specific, support psychological well-being and infant/family mental health. Family physicians are open to incorporating a brief validated screening tool into primary practice supported by succinct guidelines. Research that examines training needs in relation to perinatal mental health could be used to inform family physician training programmes and curriculum development around perinatal mental health.