01.12.2015 | Research article | Ausgabe 1/2015 Open Access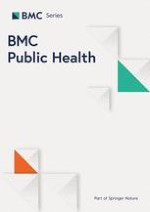 From disease to desire, pleasure to the pill: A qualitative study of adolescent learning about sexual health and sexuality in Chile
Zeitschrift:
Autoren:

Anna K-J Macintyre, Adela Rosa Montero Vega, Mette Sagbakken
Wichtige Hinweise
Availability of data and materials
Not applicable.
Competing interests
The authors declare that they have no competing interests.
Authors' contributions
AKM conceived and designed the study, collected and analysed the data and wrote the manuscript for the article. AM coordinated the application for ethical approval in Chile, liaised with schools for recruitment, provided support in the field and gave feedback on draft manuscripts. MS provided extensive input on study design, data collection techniques, analysis and interpretation of results, and reviewed draft manuscripts. All authors read and approved the final manuscript.
Authors' information
Not applicable.
Abstract
Background
Sexual and reproductive rights include access to accurate and appropriate information in order to make informed decisions. In the current age of media globalization and Internet, adolescents are exposed to information about sexual health and sexuality from a myriad of sources. The objective of this study was to explore sources of information and adolescent learning about sexual health and sexuality in Santiago, Chile.
Methods
Data collection included four focus group discussions with a total of 24 adolescents 18–19 years old, 20 semi-structured interviews with adolescents 16–19 years old, and seven interviews with key informants working with adolescents. Audio recordings were transcribed verbatim and analysed using content analysis.
Results
The primary sources of sexual health and sexuality information were parents, teachers and friends, whilst secondary sources included health professionals for females and Internet for males. Information provided by the trusted sources of parents, teachers and health professionals tended to focus on biological aspects of sexuality, particularly pregnancy and sexually transmitted infections. Limited emphasis was placed on topics such as love, attraction, pleasure, relationships, abstinence and sexual violence. Information focused primarily on heterosexual relations and reproduction. Adolescents learnt about relationships and sexual acts through friends, partners and, for many males, pornography. Findings indicate a lack of available information on partner communication, setting personal limits, and contraception, including morally neutral and medically correct information about emergency contraception.
Conclusions
This study highlights numerous gaps between adolescent information needs and information provided by parents, teachers and health professionals. The priority these trusted sources place on providing biological information overshadows learning about emotional and relational aspects of sexuality. This biological rationalization of adolescent sexual behaviour neglects the way gender inequality, peer-pressure, coercion, media eroticization and religion influence adolescent sexual decision-making. The heteronormativity of information excludes other sexual orientations and disregards the diverse spectrum of human sexual behaviours. Finally, the limited provision of practical information hinders development of skills necessary for ensuring safe, consensual and pleasurable sexual relations. Trusted adults are encouraged to engage adolescents in critical reflection on a broad range of sexuality topics, dispelling myths, and building knowledge and skills necessary to make informed decisions.