01.12.2015 | Research article | Ausgabe 1/2015 Open Access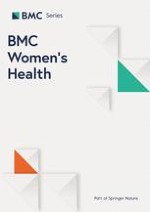 Gastrointestinal symptoms among endometriosis patients—A case-cohort study
Zeitschrift:
Autoren:

Malin Ek, Bodil Roth, Per Ekström, Lil Valentin, Mariette Bengtsson, Bodil Ohlsson
Wichtige Hinweise
Competing interests
The authors declare that they have no competing interests.
Authors' contributions
BO, MB, PE, and LV designed and planned the study. BR enrolled the patients and collected blood samples. ME performed the statistical calculations and wrote the manuscript. BO financed the study. All authors contributed to revision and finalization of the manuscript as well as approval of the final version.
Abstract
Background
Women with endometriosis often experience gastrointestinal symptoms. Gonadotropin-releasing hormone (GnRH) analogs are used to treat endometriosis; however, some patients develop gastrointestinal dysmotility following this treatment. The aims of the present study were to investigate gastrointestinal symptoms among patients with endometriosis and to examine whether symptoms were associated with menstruation, localization of endometriosis lesions, or treatment with either opioids or GnRH analogs, and if hormonal treatment affected the symptoms.
Methods
All patients with diagnosed endometriosis at the Department of Gynecology were invited to participate in the study. Gastrointestinal symptoms were registered using the Visual Analogue Scale for Irritable Bowel Syndrome (VAS-IBS); socioeconomic and medical histories were compiled using a clinical data survey. Data were compared to a control group from the general population.
Results
A total of 109 patients and 65 controls were investigated. Compared to controls, patients with endometriosis experienced significantly aggravated abdominal pain (
P
 = 0.001), constipation (
P
 = 0.009), bloating and flatulence (
P
 = 0.000), defecation urgency (
P
 = 0.010), and sensation of incomplete evacuation (
P
 = 0.050), with impaired psychological well-being (
P
 = 0.005) and greater intestinal symptom influence on their daily lives (
P
 = 0.001). The symptoms were not associated with menstruation or localization of endometriosis lesions, except increased nausea and vomiting (
P
 = 0.010) in patients with bowel-associated lesions. Half of the patients were able to differentiate between abdominal pain from endometriosis and from the gastrointestinal tract. Patients using opioids experienced more severe symptoms than patients not using opioids, and patients with current or previous use of GnRH analogs had more severe abdominal pain than the other patients (
P
 = 0.024). Initiation of either combined oral contraceptives or progesterone for endometriosis had no effect on gastrointestinal symptoms when the patients were followed prospectively.
Conclusions
The majority of endometriosis patients experience more severe gastrointestinal symptoms than controls. A poor association between symptoms and lesion localization was found, indicating existing comorbidity between endometriosis and irritable bowel syndrome (IBS). Treatment with opioids or GnRH analogs is associated with aggravated gastrointestinal symptoms.