01.12.2018 | Study protocol | Ausgabe 1/2018 Open Access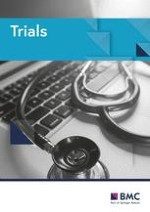 Health consequences for mother and baby of substantial pre-conception weight loss in obese women: study protocol for a randomized controlled trial
Zeitschrift:
Autoren:

Sarah Price, Alison Nankervis, Michael Permezel, Luke Prendergast, Priya Sumithran, Joseph Proietto
Wichtige Hinweise
Electronic supplementary material
Abstract
Background
Current guidelines for the management of obesity in women planning pregnancy suggest lifestyle modification before conception. However, there is little evidence that lifestyle modification alters pregnancy outcomes. Bariatric surgery results in significant weight loss. This appears to reduce the risk of adverse pregnancy outcomes for the mother but may increase the risk of adverse outcomes for the infant. In order to reduce the risks of obesity-related adverse pregnancy outcomes for both mother and offspring, alternative approaches to the management of obesity in women planning pregnancy are needed.
Methods/design
This study, a two-arm, parallel group, randomized control trial, will be conducted at the Metabolic Disorders Centre, University of Melbourne. This trial will recruit 164 women aged 18–38 years with a body mass index of 30–55 kg/m2 who plan to conceive in the next 6–12 months. Women will be randomized to one of two 12-week interventions (Group A and Group B). Group A will aim for modest weight loss (MWL; ≤ 3% body weight) using a hypocaloric diet. Group B will aim for substantial weight loss (SWL; 10–15% body weight) using a modified very low energy diet (VLED) program. All participants will be asked to comply with National Health and Medical Research Council (NHMRC) guidelines for exercise and will be provided with standard pre-pregnancy advice according to Royal Australian and New Zealand College of Obstetrics and Gynaecology guidelines. All participants will then be observed for the subsequent 12 months. If pregnancy occurs within the 12-month follow-up period, data on weight and metabolic status of the mother, and pregnancy outcomes of mother and offspring will be recorded.
The primary outcome is maternal fasting plasma glucose at 26–28 weeks' gestation, given that this is known to correlate with pregnancy outcomes. Time to conception, live birth rate, gestational weight gain, and a composite of adverse pregnancy outcomes for mother and baby will comprise the secondary outcomes.
Discussion
There is increasing emphasis on obese women losing weight before conception. To date, no randomized controlled trial has demonstrated an effective means of weight loss that results in improved pregnancy outcomes for both mother and baby. This study intends to determine if substantial pre-conception weight loss, achieved using a VLED, improves pregnancy outcomes for mother and baby when compared with standard care. This research will potentially change clinical care of an obese woman planning pregnancy.