01.12.2012 | Case report | Ausgabe 1/2012 Open Access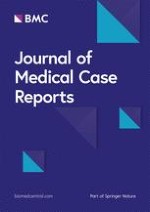 High dose methylphenidate treatment in adult attention deficit hyperactivity disorder: a case report
Zeitschrift:
Autoren:

Michael Liebrenz, Danielle Hof, Anna Buadze, Rudolf Stohler, Dominique Eich
Wichtige Hinweise
Competing interests
The authors declare that they have no competing interests
.
Authors' contributions
AB, ML, and RS were involved in the treatment process of this patient, performed the medical workup, contributed to clinical psychological testing, and summarized the medical history. DH evaluated the lab results. ML and DE were the major contributors in writing the manuscript. All authors evaluated the findings, and read and approved the final manuscript.
Abbreviations
ADHD
Attention deficit hyperactivity disorder
CBT
Cognitive behavioral therapy
DSM-IV
Diagnostic and statistical manual of mental disorders
GAF score
Global assessment of functioning score
NICE
NHS national institute for health and clinical excellence
OCD
Obsessive compulsive disorder
SCID
Structured clinical interview for DSM-IV.
Introduction
Case presentation
We report the case of a 38-year-old Caucasian man, with dual citizenship in the USA and Switzerland, who has been in treatment at the outpatient service of the Psychiatric University Hospital for the last four years. During childhood and adolescence, his family frequently relocated from Switzerland to the USA, and vice versa. His father, an entrepreneur, described the patient as being an "uneasy" child who was different from his siblings, and he had sought professional help for his son from a child psychiatrist in the USA. This psychiatrist diagnosed the patient, who was then nine years old, with ADHD, and over the course of the next five years, the patient received up to 10 mg of immediate-release MPH (Ritalin®). Later on, his dosage was increased to 20 mg of sustained-release MPH (Ritalin SR®) daily, which initially improved the patient's symptoms of hyperactivity and inattention.
Twenty-five years ago, while he was still living in the USA, the patient's medication was changed—for the same indication—to desipramine (Norpramin®), and MPH (Ritalin®) was discontinued. Nevertheless, most of his difficulties persisted throughout elementary- and middle school. Between ages 14 and 16, the patient was therefore sent to a school that specialized in the instruction of students with learning disabilities such as dyslexia. At age 18, he developed obsessive-compulsive traits and received counselling; his medication was also changed at that time to clomipramine (Anafranil®) 75 mg/daily.
Soon afterward, the family again relocated from the USA to Switzerland, where the patient attended high school—followed, in 1993, by college in the USA. Still suffering from symptoms of inattention and hyperactivity, he did not finish his studies at this college, and failed in several other attempts to obtain a secondary degree in the USA, Great Britain, and Switzerland. The patient recalled that he never seemed able to "focus."
For unknown reasons, he did not receive further stimulant medication until six years ago, when a Swiss psychiatrist prescribed immediate-release MPH (Ritalin®) 60 mg/daily to reduce the patient's distractibility at his newfound job as a sales clerk. The patient experienced MPH as highly effective, but not sustainable throughout the course of a day. During the following 14 months, he therefore began to use Ritalin® excessively, both orally and rectally, in dosages up to 4800-6000 mg/daily, by applying to thirty different doctors in three different cantons of Switzerland. He thereby fulfilled the criteria for stimulant dependence, although he never used any substance other than MPH.
Four years ago, the patient was referred to our outpatient service for treatment. He received clinical diagnostic interviewing (SCID I, SCID II) and his ADHD was re-evaluated using recommended practice parameters [
12
]. In addition, his plasma levels of methylphenidate were obtained, a routine medical workup was performed, and information on his past medical history was collected.
Physical examination revealed chronic back pain, and a local rheumatologist diagnosed ankylosing spondylitis (Bekhterev's disease). No other pathology was found, nor did the patient have any history of palpitations, tachycardia and dyspnea, or other adverse cardiovascular effects commonly associated with stimulant use. His blood pressure and heart rate were within the normal range, and an ECG showed no abnormalities.
The diagnostic (SCID) testing confirmed the presence of an obsessive-compulsive disorder and revealed a combined personality disorder. There was no further history of substance misuse or dependency; the patient reported only a recreational use of cannabis. The patient first received immediate-release MPH 200 mg. This was later changed to 240 mg, and finally to 270 mg MPH per day. We repeatedly checked the plasma levels of MPH in the blood under all these dosages and found them to be within the reference range. Moreover, when the patient received extended-release MPH at a dosage of 378 mg/day, his blood plasma remained within reference range. The reference range is 43-257 nmol, and we found his plasma levels to be between 60 nmol-187 nmol/l.
Using a combined psychosocial (CBT) and pharmacotherapeutic treatment approach, the patient's daily Ritalin® dosage could initially be reduced to 200 mg/daily orally. However, the patient still experienced pronounced symptoms of ADHD at this dosage, and these symptoms were also reported by his family members. He exhibited high levels of distractibility both within the clinical setting (e.g., during group therapy), and at home, where he was unable to help around the house or contribute to the care of his newborn child.
While his signs of OCD diminished with fluoxetine 40 mg/daily, his ADHD symptoms only improved dramatically after his dosage was increased to 378 mg of extended-release MPH (Concerta®). This was reflected in an increase of his score on the Global Assessment of Functioning scale from 43 to 68; and at home, the patient was able to care for his child several days a week and re-establish interpersonal relationships. No further excessive use of methylphenidate has been recorded for the past 24 months.
Discussion
Since our patient had been prescribed the racemic mixture of MPH (1:1 ratio for d:I enantiomers), we were only able to obtain and evaluate d,I-MPH plasma levels – all of which were within reference range: 43 – 257 nmol/l (d,I-MPH). To compare our results with the findings of Swanson et al., we therefore calculated d-MPH plasma levels, which indicated that our patient's brain levels of methylphenidate were probably also within the norm.
Conclusions
In this adult patient, who has ADHD, an obsessive-compulsive disorder, and a combined personality disorder, we observed an excessive use of methylphenidate, which fulfilled the criteria of dependence at the time of his admission to our outpatient services. Clinically, we observed dramatic improvement of his ADHD symptoms only after application of a higher-than-normal dose of MPH.
To our knowledge, this is the first reported case of high-dose treatment in a patient with adult ADHD. We therefore suggest that clinicians consider these findings in their work with patients when ADHD symptoms do not improve sufficiently with currently recommended dosages of stimulants. Because no long-term experiences with high-dose methylphenidate treatment have been published to date, we further advise clinicians to monitor clinical symptoms when using high doses of MPH, despite the fact that we did not find a sympathomimetic syndrome.
Patient's perspective
"As a child, I was always getting into trouble for 'having too much energy.' I never understood why people were always moving slowly. My parents and teachers were so frustrated with me that I couldn't organize myself or learn things at the same pace as 'everyone else.' It was decided that I would try Ritalin, but it never lasted long enough to make that much of an improvement and I stopped taking it.
As an adult, the demands from my relationships became more intense, as did everyone's frustrations, including my own. The pressure to try and solve my focus problems and impulsive behaviors became so great that my family encouraged me to try an ADHD medicine again. I was prescribed a 'normal' dose of Concerta, and it felt like a light bulb had been turned on in my head. Suddenly I was able to concentrate long enough to read, began keeping appointments and coping better with day to day activities. Caring for our son became more manageable as I was able to plan and organize his day without becoming totally overwhelmed.
But soon after I started the medicine, I noticed the positive focus wore off so quickly between doses that I felt I required a higher dose in order to maintain focus for the entire day. It was difficult for me to explain this need to the medical community as it was something that was out of the ordinary apparently. All I knew was that it just 'wore off too quickly.' Under close observation the dosage was increased, eventually to 7 tablets a day. Through blood work it was proven that my body was processing the medicine at a normal level.
Although I still experience focus issues from ADHD, the higher dosage of the medicine has been an aid in helping me manage and cope with those disabilities."
Consent
Written, informed consent was obtained from the patient for publication of this case report and accompanying graphs. A copy of this consent is available for review by the Editor-in-Chief of this journal.
Acknowledgment
We want to acknowledge the work of Charlotte Klauesler, who contributed to the patient's clinical psychological testing. We also want to acknowledge the work of Corinna Fales, who copyedited and clarified our content.
This article is published under license to BioMed Central Ltd. This is an Open Access article distributed under the terms of the Creative Commons Attribution License (
http://​creativecommons.​org/​licenses/​by/​2.​0
), which permits unrestricted use, distribution, and reproduction in any medium, provided the original work is properly cited.
Competing interests
The authors declare that they have no competing interests
.
Authors' contributions
AB, ML, and RS were involved in the treatment process of this patient, performed the medical workup, contributed to clinical psychological testing, and summarized the medical history. DH evaluated the lab results. ML and DE were the major contributors in writing the manuscript. All authors evaluated the findings, and read and approved the final manuscript.