01.12.2018 | Research | Ausgabe 1/2018 Open Access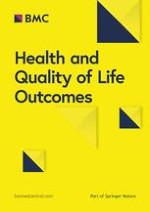 Influence of preoperative life satisfaction on recovery and outcomes after colorectal cancer surgery - a prospective pilot study
Zeitschrift:
Autoren:

B. Romain, O. Rohmer, S. Schimchowitsch, M. Hübner, J. B. Delhorme, C. Brigand, S. Rohr, D. Guenot
Abstract
Background
Colorectal surgery has an important impact on a patient's quality of life, and postoperative rehabilitation shows large variations. To enhance the understanding of recovery after colorectal cancer, health-related quality of life has become a standard outcome measurement for clinical care and research. Therefore, we aimed to correlate the influence of preoperative global life satisfaction on subjective feelings of well-being with clinical outcomes after colorectal surgery.
Methods
In this pilot study of consecutive colorectal surgery patients, various dimensions of feelings of preoperative life satisfaction were assessed using a self-rated scale, which was validated in French. Both objective (length of stay and complications) and subjective (pain, subjective well-being and quality of sleep) indicators of recovery were evaluated daily during each patient's hospital stay.
Results
A total of 112 patients were included. The results showed a negative relationship between life satisfaction and postoperative complications and a significant negative correlation with the length of stay. Moreover, a significant positive correlation between life satisfaction and the combined subjective indicators of recovery was observed.
Conclusion
We have shown the importance of positive preoperative mental states and global life satisfaction as characteristics that are associated with an improved recovery after colorectal surgery. Therefore, patients with a good level of life satisfaction may be better able to face the consequences of colorectal surgery, which is a relevant parameter in supportive cancer care.