01.12.2018 | Original research | Ausgabe 1/2018 Open Access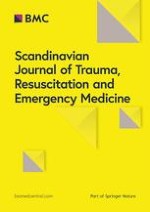 Long-term mortality of acetaminophen poisoning: a nationwide population-based cohort study with 10-year follow-up in Taiwan
Autoren:

Hung-Sheng Huang, Chung-Han Ho, Shih-Feng Weng, Chien-Chin Hsu, Jhi-Joung Wang, Shih-Bin Su, Hung-Jung Lin, Chien-Cheng Huang
Abstract
Background
The long-term mortality of acetaminophen (APAP) poisoning has not yet been well studied; hence, we conducted this study to gain understanding of this issue.
Methods
We conducted a nationwide population-based cohort study by identifying 3235 participants with APAP poisoning and 9705 participants without APAP poisoning in Taiwan between 2003 and 2012 in the Nationwide Poisoning Database and Longitudinal Health Insurance Database 2000. Participants with APAP poisoning and control subjects were compared for the risk of all-cause mortality by follow-up until 2013.
Results
Two hundred forty-one participants with APAP poisoning (7.5%) and ninety-four control subjects (1.0%) died during the follow-up. Participants with APAP poisoning had a higher risk of all-cause mortality than the control subjects (incidence rate ratio [IRR], 8.1; 95% confidence interval [CI], 6.3–10.2), especially in the subgroup aged 20 years and younger (IRR, 27.3; 95% CI, 3.5–215.5) and in the first 12 months after poisoning (IRR, 16.0; 95% CI, 9.9–25.7). The increased risk of all-cause mortality was found even up to 2 years after the index poisoning.
Conclusion
APAP poisoning was associated with increased long-term mortality. Early referral for intensive aftercare and associated interventions are suggested; however, further studies of the method are needed for clarification.