01.12.2017 | Research | Ausgabe 1/2017 Open Access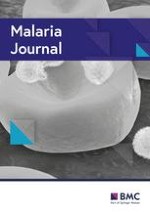 Malaria incidence trends and their association with climatic variables in rural Gwanda, Zimbabwe, 2005–2015
Zeitschrift:
Autoren:

Resign Gunda, Moses John Chimbari, Shepherd Shamu, Benn Sartorius, Samson Mukaratirwa
Abstract
Background
Malaria is a public health problem in Zimbabwe. Although many studies have indicated that climate change may influence the distribution of malaria, there is paucity of information on its trends and association with climatic variables in Zimbabwe. To address this shortfall, the trends of malaria incidence and its interaction with climatic variables in rural Gwanda, Zimbabwe for the period January 2005 to April 2015 was assessed.
Methods
Retrospective data analysis of reported cases of malaria in three selected Gwanda district rural wards (Buvuma, Ntalale and Selonga) was carried out. Data on malaria cases was collected from the district health information system and ward clinics while data on precipitation and temperature were obtained from the climate hazards group infrared precipitation with station data (CHIRPS) database and the moderate resolution imaging spectro-radiometer (MODIS) satellite data, respectively. Distributed lag non-linear models (DLNLM) were used to determine the temporal lagged association between monthly malaria incidence and monthly climatic variables.
Results
There were 246 confirmed malaria cases in the three wards with a mean incidence of 0.16/1000 population/month. The majority of malaria cases (95%) occurred in the > 5 years age category. The results showed no correlation between trends of clinical malaria (unconfirmed) and confirmed malaria cases in all the three study wards. There was a significant association between malaria incidence and the climatic variables in Buvuma and Selonga wards at specific lag periods. In Ntalale ward, only precipitation (1- and 3-month lag) and mean temperature (1- and 2-month lag) were significantly associated with incidence at specific lag periods (p < 0.05). DLNM results suggest a key risk period in current month, based on key climatic conditions in the 1–4 month period prior.
Conclusions
As the period of high malaria risk is associated with precipitation and temperature at 1–4 month prior in a seasonal cycle, intensifying malaria control activities over this period will likely contribute to lowering the seasonal malaria incidence.