01.12.2017 | Research article | Ausgabe 1/2017 Open Access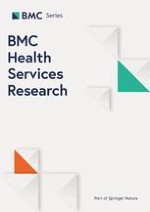 Outcomes for primary kidney transplantation from donation after Citizens' death in China: a single center experience of 367 cases
Zeitschrift:
Autoren:

Wujun Xue, Puxun Tian, Heli Xiang, Xiaoming Ding, Xiaoming Pan, Hang Yan, Jun Hou, Xinshun Feng, Linjuan Liu, Chenguang Ding, Xiaohui Tian, Yang Li, Jin Zheng
Abstract
Background
The cases of donation after brain death followed by circulatory death (DBCD) and donation after cardiac death (DCD) have been increased year by year in China. Further research is needed to understand in the outcomes and risk factors of delayed graft function (DGF) in order to minimize the risk of DGF and ameliorate its potential impact on long-term outcomes. This study was to explore the differences in outcomes between DBCD and DCD transplant and the main risk factors for DGF in DBCD.
Methods
Retrospective analysis of the clinical data of 367donations after citizens' death kidney transplant procedures (donors and recipients) between July 2012 and August 2015 at our center.
Results
During the study period, the donation success rate was 25.3%. 164 cases of DBCD and 35 cases of DCD had been implemented and 367 kidneys were transplanted. The incidence of DGF in DBCD group were significantly lower than that of DCD group (12.0% vs. 27.0%,
p
 = 0.002). The 1-year percent freedom from acute rejection (AR) was significantly higher in DBCD group compared with it of DCD group (94% vs. 82%,
p
 = 0.036). Multivariate logistic regression analysis of the kidney transplants revealed that the high risk factors for DGF after renal transplantation in DBCD were history of hypertension (Odds Ratio [OR] = 5.88, 95% CI: 1.90 to 18.2,
p
 = 0.002), low blood pressure (BP < 80 mmHg) (OR = 4.86, 95% CI: 1.58 to 14.9,
p
 = 0.006) and serum creatinine of donor (OR = 1.09, 95% CI: 1.03 to 1.16,
p
 = 0.003) before donation.
Conclusions
The outcomes of DBCD could be better than DCD in DGF and AR. The main risk factors for DGF in DBCD kidney transplants are donors with a history of hypertension, low blood pressure, and serum creatinine of donor before donation.