01.12.2016 | Protocol | Ausgabe 1/2016 Open Access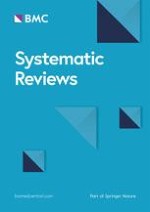 Pre-admission interventions to improve outcome after elective surgery—protocol for a systematic review
Zeitschrift:
Autoren:

Rachel Perry, Lauren J. Scott, Alison Richards, Anne M. Haase, Jelena Savović, Andrew R. Ness, Charlotte Atkinson, Jessica Harris, Lucy Culliford, Sanjoy Shah, Maria Pufulete
Abstract
Background
Poor physical health and fitness increases the risk of death and complications after major elective surgery. Pre-admission interventions to improve patients' health and fitness (referred to as prehabilitation) may reduce postoperative complications, decrease the length of hospital stay and facilitate the patient's recovery. We will conduct a systematic review of RCTs to examine the effectiveness of different types of prehabilitation interventions in improving the surgical outcomes of patients undergoing elective surgery.
Methods
This review will be conducted and reported according to the Cochrane and PRISMA reporting guidelines. MEDLINE, EMBASE, CENTRAL, CINAHL, PsycINFO, ISI Web of Science and clinical trial registers will be searched for any intervention administered before any elective surgery (including physical activity, nutritional, educational, psychological, clinical or multicomponent), which aims to improve postoperative outcomes. Reference lists of included studies will be searched, and grey literature including conference proceedings, theses, dissertations and preoperative assessment protocols will be examined. Study quality will be assessed using Cochrane's risk of bias tool, and meta-analyses for trials that use similar interventions and report similar outcomes will be undertaken where possible.
Discussion
This systematic review will determine whether different types of interventions administered before elective surgery are effective in improving postoperative outcomes. It will also determine which components or combinations of components would form the most effective prehabilitation intervention.
Systematic review registration