01.12.2018 | Research | Ausgabe 1/2018 Open Access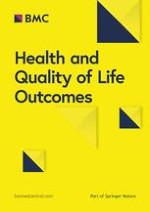 Prospective longitudinal outcomes of quality of life after laparoscopic radical prostatectomy compared with retropubic radical prostatectomy
Zeitschrift:
Autoren:

Katsuyoshi Hashine, Toshio Kakuda, Shunsuke Iuchi, Tadanori Hosokawa, Iku Ninomiya
Abstract
Background
There have been few reports on health-related quality of life (HRQOL) after laparoscopic radical prostatectomy (LRP) in Japanese patients. The aim of this study is to assess changes in HRQOL during 36 months after LRP compared with retropubic radical prostatectomy (RRP).
Methods
The subjects were 105 consecutive patients treated with LRP between 2011 and 2012. HRQOL was evaluated using the International Prostate Symptom Score (IPSS), Medical Outcome Study 8-Items Short Form Health Survey (SF-8), and Expanded Prostate Cancer Index Composite (EPIC) at baseline and 1, 3, 6, 12 and 36 months after surgery. These results were compared with data for 107 consecutive patients treated with RRP between 2005 and 2007. The comparison between LRP and RRP was examined at every time point by Mann-Whitney U-test and chi-square test. Multiple linear regression analysis was used to identify independent factors related to the urinary domain in EPIC.
Results
The IPSS change was similar in both groups. The LRP group had a better SF-8 mental component summary score at baseline and a better SF-8 physical component summary score at 1 month after surgery. In EPIC, urinary function and bother were worse after LRP, but improved at 12 months and did not differ significantly from those after RRP; however, these factors then worsened again at 36 months after LRP. Urinary incontinence was also worse at 36 months after LRP, compared to RRP. In patients treated with nerve-sparing surgery, urinary function and urinary incontinence were similar and good at 12 and 36 months in both groups. Bowel function and bother, and sexual function and bother were similar in both groups and showed no changes from 12 to 36 months. Age and salvage radiotherapy were independent predictors of incontinence (daily use of two or more pads) in multivariate analysis. Surgical procedure was not an independent factor for incontinence, but incontinence defined as use of one pad or more was associated with the surgical procedure.
Conclusions
Urinary function and bother at 36 months were worse after LRP than after RRP. Age, salvage radiotherapy and surgical procedure were associated with urinary incontinence after 36 months.