01.12.2021 | Research | Ausgabe 1/2021 Open Access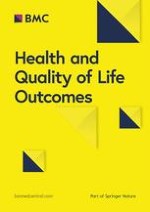 Psychometric properties of a new self-report measure of medical student stress using classic and modern test theory approaches
Zeitschrift:
Autoren:

Matthew J. Mosquera, Aaron Kaat, Melinda Ring, Gaurava Agarwal, Sydney Glickson, David Victorson
Wichtige Hinweise
Supplementary Information
Publisher's Note
Springer Nature remains neutral with regard to jurisdictional claims in published maps and institutional affiliations.
Abbreviations
MSSS
Medical Student Stress Scale
MBI
Maslach Burnout Inventory
PMSS
Perceived Medical Student Stress
MSSP
Medical Student Stress Profile
MSSQ
Student Stressor Questionnaire
PROMIS
Patient Reported Outcomes Measurement Information System®
EFA
Exploratory factor analysis
CFA
Confirmatory item factor analysis
REDCap
Research Electronic Data Capture
Background
It is widely understood that medical school can be a very stressful experience that is different from other forms of life stress. This includes exposure to death and human suffering, ethical conflicts, adjustment to the pressures of the medical school environment, student abuse, personal life events, and educational debt [
1
,
2
]. While stress can play an adaptive role in providing that extra motivation and "push" in times of intense study, if left unidentified or unmanaged, stress may manifest in detrimental ways such as impaired sleep and appetite, symptoms of depression and anxiety, and at worst, suicide [
3
–
5
]. This may result in downstream consequences such as poor academic performance, cynicism, academic dishonesty, and/or substance abuse. Heightened stress contributes to roughly 25% of medical students considering dropping out [
4
]. What's more is that only roughly 16% of medical students who screen positive for depression actually seek psychiatric treatment [
5
]. In order to create sustainable interventions, it is crucial to effectively measure medical student stress in the most precise way possible.
While global measurement tools exist to assess stress or burnout, such as the Perceived Stress Scale (PSS) and Maslach Burnout Inventory (MBI), they are designed for use across broad populations and do not capture the specific experience of medical students. For student populations in general, multiple scales have been created to gauge stress levels; however, each comes with limitations and are not ideal for use within medical student populations. For example, the Student-Life Stress Inventory (SSI) has a significant focus on physical stress responses and universally stressful scenarios, and the combination of stress factors experienced specifically by medical students is not represented by its broader items [
6
]. Other student stress scales such as the Undergraduate Stress Questionnaire (USQ) and the Scale for Assessing Academic Stress (SAAS) are not designed for the context of medical students [
7
,
8
]. Other metrics, such as the Perception of Academic Stress Scale (PAS), are focused on test anxiety and were developed to test stress levels in courses where grades depended primarily on a singular exam [
9
]. The stressors of medical school encompass far more than the stress of an individual exam. For medical student stress specifically, three different measures exist, each with its own limitations; Perceived Medical Student Stress (PMSS) Instrument [
10
], Medical Student Stress Profile (MSSP) [
11
], and Medical Student Stressor Questionnaire (MSSQ) [
12
]. The PMSS is a 13-item measure containing several items that can be considered double-barreled (e.g., they measure two or more different things), such as "Medical school is cold, impersonal and needlessly bureaucratic." Several items are also negatively phrased, which can be cognitively complex to understand when double negatives occur. Finally, it includes certain colloquialisms (e.g., "baptism by fire") that may not be fully understood by all respondents. The MSSP is a 52-item measure, which, in addition to its length (and associated response burden) also instructs respondents to rate each item twice; once to measure how true the item is, and then to measure how stressful it is. This can create unnecessary cognitive load and response burden as it actually requires a respondent to answer 102 items. Finally, the MSSQ is either a 20 or 40 British English item measure that contains a list of possible stressors, versus items that are written in a more common question or statement form (e.g., "heavy workload", "large amount of content to be learnt", "falling behind in reading schedule"). A list of issues is not necessarily a limitation in and of itself, however, given the nature of medical student stress, a respondent may more easily and quickly identify with an item's content and meaning when it is written in a more personal way.
Given these shortcomings, the purpose of this current study was to use established measurement development methodologies based on the Patient Reported Outcomes Measurement Information System® (PROMIS) [
13
] to develop and test a new measure of medical student stress.
Methods
Overview
This study was approved by the participating institution's internal review board. The development and testing of this new measure drew from a widely accepted multi-step, multi-phase measurement development methodology based on the PROMIS methodology, which included the following: PHASE I: 1) A literature search of existing measures, concepts, and items; 2) Development of a guiding conceptual framework; 3) Medical student group discussions to elucidate and confirm important concepts and issues related to medical student stress; 4) Creation of an initial pool of medical student stress items; 5) Refinement of items via expert review; 6) Cognitive interviews with medical students; and 7) Final expert item review; PHASE II: The final item pool was administered to a sample of actively enrolled medical students attending a large, private Midwestern university, with an average class size of 160 students (total number of enrolled students was roughly 640 students). Given that PHASE I activities have been previously reported [
14
] this report will focus exclusively on PHASE II activities. Overall study flow is graphically represented in the supplementary online material (Additional file
1
: Figure-SF1).
Calibration testing procedures
Eligible participants were current medical students (1st - 4th year also known as "M1-M4") at the participating institution. Inclusion criteria for participants included students in either the MD or MD/PhD programs actively enrolled in coursework and/or clinical rotations. Exclusion criteria included MD/PhD students in the research portion of their program. There were no power calculations used to determine sample size. We attempted to enroll > 200 eligible participants who represented the target population. Following informed consent, the authors administered a 10–15 min online survey via Research Electronic Data Capture (REDCap), which is a secure web-based data collection application. Participation was voluntary and responses were kept anonymous. Secure invitations were sent via an encrypted email service, and survey participants were notified that taking part in the survey would have no bearing on academic standing whatsoever.
Measures
In addition to new items of medical student stress, the authors also administered the following socio-demographic form and legacy measures to establish preliminary convergent validity evidence: 1)
Socio-Demographic Form
: This included year in medical school, gender, race (either Caucasian or non-Caucasian), and religious belief; 2)
Health and Lifestyle Behaviors
. Using single-item statements with a 5-point Likert response scale, the authors asked participants about their sleep and exercise patterns, including questions on frequency of exercise, average total hour of sleep per night, and impact from sleep and exercise on stress; 3)
Burnout.
To measure burnout, the authors administered the 10-item Burnout Measure Short Version [
15
]; 4)
Perceived Stress
.
To gauge stress levels, the authors used the Perceived Stress Scale-4 (PSS-4) [
16
]; 5)
Anxiety
. To assess anxiety, the authors used the 4-item PROMIS Anxiety Short Form, which was drawn from a 29-item bank [
17
]; 6)
Visual Analog Scale (VAS).
To assess current stress levels, the authors used a VAS in the form of a single question which asked participants to rate their perceived stress levels on a 10-point Likert-type scale ranging from no stress at all (1) to worst stress imaginable (10). See Table
1
for the validity measure characteristics (domains, number of items, and reliabilities) used in this study.
Table 1
Validity measure characteristics
Dimensions

Number of items

Score range

Reliability (Cronbach's

α

)

Emotional Exhaustion

10

1–7

0.85–0.87

Fear, anxious misery, hyperarousal, and somatic symptoms related to arousal

4

4–20

0.93

Perceived Stress

4

0–16

0.77

Visual Analog Scale

Current Stress Level

1

1–10

n/a
Analysis
Following data cleaning, the authors first conducted a series of exploratory item factor analyses (EFAs), including unidimensional, 2- and 3-Factor solutions. Consistent with previous studies, we used a combination of statistical factor enumeration strategies and theory [
18
]. The number of factors to extract was guided by the theoretical model utilized when developing the questionnaire. Targeted EFA rotations allowed the authors to explore these theoretical models of stress and burnout (e.g. reasons, reactions, and responses to stress). The optimal model was chosen based off of a combination of model fit (utilizing the Akaike and Bayesian Information Criteria [AIC and BIC, respectively], and Velicer's minimum average partial [MAP] test, all of which favor models with lower values) and interpretability of the factor solution.
The optimal model was then fit using a confirmatory item factor analysis (CFA), and used for reliability and validity evaluations. If significant differences emerged between the EFA and CFA results, further item and scale refinement occurred. Then, we used item response theory (IRT) for scoring. The final items were calibrated using the graded response model [
19
]. Given that our theoretical model suggested potential multidimensionality, we did not restrict the GRM to the unidimensional case but would allow multidimensional IRT if indicated from the EFA and CFA results. Other IRT assumptions were also evaluated, including visual inspection of responses of non-parametric response curves for monotonicity and inspection of specific-factor loadings and residuals from the CFA results to examine local dependence.
Cronbach's alpha and McDonald's omega was used to index internal consistency reliability, and Pearson correlation coefficients with external measures were used to index validity. T-scores derived from the optimal model were also used in known group's discriminant validity t-test evaluations. The authors hypothesized that the optimal model for the MSSS would exhibit high internal consistency (α > 0.80), and correlate moderately with validity measures (r > 0.50) [
20
]. The authors also hypothesized that there would be at least a small observed effect size difference (d > 0.20) between known groups.
Results
Following all item development activities, the authors arrived at a field testing-ready item pool of 35 items. The item context for all items is "Since starting medical school" with response options: 0 = Never, 1 = Rarely, 2 = Sometimes, 3 = Often, and 4 = Always.
Discussion
The purpose of this current study was to gather psychometric evidence for a new measure of medical student stress. The items comprising the MSSS are a distinctive mix of targeted and generic content that encapsulates the experience of stress in the medical school environment. The MSSS was developed using a rigorous, student-centered methodology that involved medical students, faculty, and experts in medical education, clinical psychology, and measurement development. Field-testing of the final item pool and external validity measures was conducted during required class time, so as not to burden the students' busy schedules.
This study followed a well-established methodology of evaluating a scale's dimensionality using multiple methods including exploratory item factor analysis and interpretability of resulting models by experts in the field. We then further refined the factor model using confirmatory item factor modeling, which showed that most of the potential multidimensionality was likely driven by item doublets and triplets, which may reflect local dependencies. Items were removed in these cases, to further meet the expectations for the third phase of quantitative modeling: IRT. However, multidimensionality in the MSSS remained, insofar as six items reflected social challenges experienced by medical students. This was modeled using a bi-factor IRT model. The final model had 22 items, of which 14 reflected only the general medical social stress and 8 also captured social challenges.
The MSSS is a flexible and precise measure of the different types and levels of stress commonly experienced by medical students. While the MSSS can discriminate very well between those who are experiencing medical student-related stress at varying levels of severity, some precision may decline among individuals experiencing very little stress, as well as for those at extreme levels. Additionally, the MSSS is able to detect statistically significant differences in stress levels between male and female medical students, as well as between first and second year medical students. In some situations, such as medical student year, the MSSS detected differences where other commonly used measures did not. Further, the MSSS demonstrated convergent validity evidence through high, significant associations with the existing measures of burnout, anxiety, and stress.
Our study was not without limitations. The sample was relatively small and drawn from just one institution. Additionally, all models were fit to the same dataset, including the exploratory use of CFA modeling, which limits the results. There were relatively fewer M3 and M4 students, who are known to experience comparatively higher levels of stress compared with M1s and M2s. Over 80% of participants were M1s and M2s, a discrepancy largely due to increased workload and minimal required group class time during third and fourth years to administer the survey. Additionally, given that the survey was optional for all participants, there is the possibility of a selection bias, with the extremes (either most or least stressed) students opting in or out. These factors may have implications on the generalizability of findings.
Future studies will benefit from confirming the proposed factor structure in a new sample, and evaluating its sensitivity to change over time. This is especially important considering possible uses of the MSSS include continuous screening and stress monitoring, as well as to evaluate the effectiveness of wellness interventions to reduce and manage stress in medical school. Since at this time no cut-points have been established to determine thresholds for mild, moderate, and severe levels of stress, future studies should also engage in standard setting activities to facilitate the clinical utility of this tool [
21
]. Lastly, when viewed on the basis of individual items, the MSSS may appear appropriate for any graduate student; however, when viewed in its 22-item totality, the MSSS represents the multifaceted elements of medical student stress and future testing alongside other student stress scales may help to elucidate further appropriateness for other student groups.
Conclusion
The 22 items comprising the MSSS are an appropriate blend of specific and generic content relevant to medical student daily life and are supported by a high internal consistency and convergent /concurrent validity. The MSSS can provide accurate, precise, and relevant measurement of stress and burnout for the twenty-first century medical student. Future applications include use as an outcome measure in comparative effectiveness research or as a screening tool in an academic or clinical program.
Practice points
Medical students face unique and significant stressors

Brief and precise measurement of medical student stress is paramount to identifying and ameliorating challenges

Existing measures have limitations

The MSSS-22 is a brief, IRT-derived measure with high relevance and precision

The MSSS-22 performs as expected with legacy measures and discriminates well between specific groups
Supplementary Information
Acknowledgements
The authors would like to thank the Augusta Webster Office of Medical Education at Northwestern University's Feinberg School of Medicine, the Osher Center for Integrative Medicine, and Feinberg School of Medicine medical students.
Ethics approval and consent to participate
Ethical approval: All procedures performed in studies involving human participants were in accordance with the ethical standards of the institutional and/or national research committee and with the 1964 Helsinki declaration and its later amendments or comparable ethical standards. Approval for project involving human subjects granted on8/19/2014 by Northwestern University's Institutional Review Board Office, IRB project number-STU00092019, review type-exempt (human subjects involved only in surveys, tests, interviews, or observations), protocol sites-Northwestern University (NU) Chicago medical campus.
Informed consent: Informed consent was obtained from all individual participants included in the study, including consent for publication.
Consent for publication
Informed consent for publication was obtained from all individual participants included in the study prior to administration of survey.
Competing interests
The authors declare that they have no competing interests.
Open Access
This article is licensed under a Creative Commons Attribution 4.0 International License, which permits use, sharing, adaptation, distribution and reproduction in any medium or format, as long as you give appropriate credit to the original author(s) and the source, provide a link to the Creative Commons licence, and indicate if changes were made. The images or other third party material in this article are included in the article's Creative Commons licence, unless indicated otherwise in a credit line to the material. If material is not included in the article's Creative Commons licence and your intended use is not permitted by statutory regulation or exceeds the permitted use, you will need to obtain permission directly from the copyright holder. To view a copy of this licence, visit
http://​creativecommons.​org/​licenses/​by/​4.​0/​
. The Creative Commons Public Domain Dedication waiver (
http://​creativecommons.​org/​publicdomain/​zero/​1.​0/​
) applies to the data made available in this article, unless otherwise stated in a credit line to the data.
Publisher's Note
Springer Nature remains neutral with regard to jurisdictional claims in published maps and institutional affiliations.