01.12.2016 | Short report | Ausgabe 1/2016 Open Access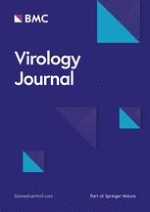 Serological evidence of rift valley fever virus among acute febrile patients in Southern Mozambique during and after the 2013 heavy rainfall and flooding: implication for the management of febrile illness
Zeitschrift:
Autoren:

Eduardo Samo Gudo, Gabriela Pinto, Jacqueline Weyer, Chantel le Roux, Arcildo Mandlaze, Américo Feriano José, Argentina Muianga, Janusz Tadeusz Paweska
Abstract
Background
Rift Valley fever virus (RVFV) remains heavily neglected in humans in Mozambique, even though recent outbreaks were reported in neighboring countries in humans and several cases of RVFV in cattle were reported in several districts in Mozambique.
Findings
We conducted a cross sectional study during and after severe flooding that occurred in 2013 in Mozambique. Paired acute and convalescent serum samples were tested from febrile patients attending a primary health care unit in a suburban area of Maputo city for the presence of IgG and IgM antibodies against Rift Valley fever virus (RVFV) using enzyme-linked immunosorbent assay (ELISA). Seroconversion of IgG anti-RVFV was observed in 5 % (10/200) of convalescent patients and specific IgM anti-RVFV was detected in one acute patient (0.5 %; 1/200). All sera from acute patient tested negative by real time PCR.
Conclusion
In conclusion, our results suggest that RVF represent an important but neglected cause of febrile illness following periods of flooding in southern Mozambique.