01.12.2016 | Study Protocol | Ausgabe 1/2016 Open Access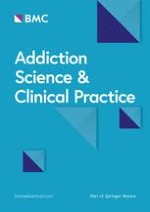 Study design to evaluate cognitive behavioral therapy among a diverse sample of adults with a first-time DUI offense
Zeitschrift:
Autoren:

Karen Chan Osilla, Katherine E. Watkins, Magdalena Kulesza, Karen Flórez, Marielena Lara-Greenberg, Jeremy N. V. Miles
Background
Preventing recidivism among individuals convicted of driving under the influence (DUI) is an important public health objective. Individuals convicted of a DUI often continue to drive while intoxicated [
1
–
4
]. Drivers with repeated offenses are also more likely to be involved in fatal crashes. In 2010, intoxicated drivers involved in fatal crashes were four times more likely to have a prior DUI conviction than drivers in fatal crashes who were not intoxicated [
5
].
Addressing DUI recidivism in the Latino population is particularly important because compared to other ethnic groups, Latinos are disproportionately more likely to be arrested for a DUI, have higher rates of recidivism, and are more likely to die in alcohol-related crashes [
6
–
10
]. Although some have noted important variations in these outcomes across socioeconomic status and place of birth, the patterns of consumption among certain Latino subgroups continues to be a cause for concern [
11
]. For example, in a sample from Texas, Latinos were more likely than whites to report more days of heavy drinking [
9
,
12
]. Latinos are also significantly less likely than Whites to seek specialty alcohol or drug treatment programs, and these odds worsen with alcohol use severity [
13
–
15
]. Latinos face significant structural barriers to treatment access including stigma, financial worries, difficulty finding services, and having limited or no insurance [
16
,
17
]. Innovative treatment models that address these barriers are needed to reduce this health disparity and address rates of alcohol use disorders (AUD) in this population [
18
].
One reason for the high rates of recidivism among both Latinos and other populations may be because many individuals convicted of a DUI have an unrecognized and untreated AUD [
19
], which typical interventions provided by DUI programs may not fully address. The majority of DUI program content consists of alcohol education or information about the consequences of drinking and driving [
20
]. Group counselling is also provided, though the content is not standardized across the program. Rates of AUD appear to increase with multiple DUI convictions [
21
] and in one study, continued to be present even 15 years after a first DUI [
22
]. Those with multiple DUI convictions are five times more likely to have a diagnosis of AUDs than the general population [
22
]. While these rates are high [
23
], rates of AUDs are likely higher than documented because of underreporting among those with repeat offenses [
24
]. There is a need to examine whether providing treatment for AUD to individuals attending DUI programs could decrease recidivism.
Numerous randomized controlled trials have demonstrated that CBT is an effective treatment for alcohol abuse and dependence [
25
–
30
], yet few studies have evaluated CBT in DUI programs [
31
–
33
]. Because Latinos are less likely than Whites to access specialty alcohol use treatment, providing cognitive behavioral therapy (CBT) within a mandatory DUI program may reduce disparities in treatment access and improve alcohol-related health outcomes. It may also improve physical and mental health-related functioning [
31
,
34
–
37
] and decrease future injuries and alcohol-related hospitalizations [
38
–
40
]. CBT is a counselling approach that utilizes coping skills, problem solving, and cognitive restructuring to address how individuals' thoughts, actions/behaviors, and feelings influence each other [
41
]. Combined with coping skills training, CBT is one of several highly ranked evidence-based treatment programs [
42
,
43
]. Unfortunately, while several studies suggest that CBT is acceptable and effective among Latinos, these studies have focused on CBT for depression and not drinking [
44
–
49
].
To address the dual problem of DUI recidivism and the lack of alcohol treatment utilization by Latino populations, we designed a study to evaluate the efficacy of CBT in DUI programs. We describe the study protocol of a two-group randomized trial where individuals enrolled in a DUI program with a first-time conviction will be randomized to CBT or Usual Care (UC).
Specific aims and hypotheses
The specific aims of this project are to: (1) evaluate the efficacy of CBT on reported heavy drinking, percent days abstinent, alcohol-related self-efficacy, and intent to drink and drive; and, (2) evaluate factors associated with improved treatment outcomes and 2-year DUI recidivism by examining whether race/ethnicity, gender, acculturation, and alcohol situational norms predict treatment outcomes and DUI recidivism. We hypothesize that those randomized to CBT will have greater improvements in alcohol-related outcomes at 6-month follow-up and lower likelihood of recidivism two years later than those in UC.
Methods/design
Discussion
The proposed study addresses at least two important public health problems: (1) Despite the fact that individuals convicted of a DUI are mandated to attend a DUI program, many recidivate and, (2) There is a disproportionate lack of access to AUD treatment for Latino populations. Our study addresses these problems in the following ways. First, by providing an evidence-based treatment for AUDs in a DUI setting, we aim to decrease recidivism, as evidence suggests that untreated AUDs are an important risk factor for recidivism. Providing treatment in this setting may be especially important for people at high risk of recidivism, given that they are more likely to underreport and minimize risky alcohol use [
24
] and may not attend referrals to more intensive specialty care [
23
]. Second, we hope to address disparities in AUD treatment access experienced by Latinos, as Latinos are overrepresented in DUI programs and underrepresented in treatment programs. By testing the efficacy of treatment that is integrated within the DUI program, our study will increase the reach of healthcare services for individuals with AUDs who may have otherwise gone without treatment.
We anticipate several challenges to the implementation of the proposed treatment protocol. First, we anticipate that it will take an extended amount of time to train existing counsellors to proficiency. Counsellors will have existing experience that may conflict with the CBT treatment philosophy and the challenge of delivering a structured treatment may be difficult for some to follow. Second, the flow of participant recruitment is always difficult to predict despite previous studies and experiences establishing workflow. We therefore build in cushion into the timeline to effectively address potential problems with these challenges including the possibility of hiring different counsellors and/or engaging additional DUI programs to meet the study's needs.
This study is limited to an English-speaking sample of first-time offenders. Future studies may consider evaluating CBT in other DUI programs in other populations that have higher concentrations of Spanish monolingual speakers and greater variability in Latino subgroups to evaluate whether or not CBT is helpful. In addition, studies could examine the effectiveness of CBT with repeat offenders. The current study also engages only those offenders that attend DUI programs and future studies may consider earlier preventive interventions to reach those who engage in drinking and driving, but do not access DUI programs (e.g., those who are convicted, but choose not to reinstate their license; those who are arrested but not convicted). Finally, we acknowledge that this study does not address contextual (profiling) and structural (insurance) factors that influence drinking and driving behavior that would be significant contributions to the literature. Through extending the current study to address these noted limitations, future work using this CBT treatment is positioned to add a valuable contribution to both extant literature and well-being of many diverse communities affected by DUI and alcohol-related problems. Untreated AUD can have terrible consequences for the individual, their families, and society. Our work develops a novel approach to address DUI recidivism among a diverse population who may not otherwise access treatment.
Authors' contributions
KCO, KEW, JM, KF, and ML conceptualized the study and obtained funding. KCO has overall responsibility for the execution of the CBT treatment, data collection, analyses, and reporting. KCO and KF conducted literature searches and provided summaries of previous research studies. KCO and MK will adapt the treatment and lead focus groups. MK and KEW will assist with the design and evaluation of the CBT. All authors read and approved the final manuscript.
Acknowledgements
The current study was funded by grants from the National Institute on Minority Health and Health Disparities (NIMHD; R01MD007762, Principal Investigator: Karen Chan Osilla). The content is solely the responsibility of the authors and does not necessarily represent the official views of NIMHD or the National Institutes of Health. The authors would like to thank James Gilmore for his consultation and guidance securing the DUI programs in this study, and Drs. Kimberly Hepner and John Baer for commenting on earlier versions of this manual.
Competing interests
The authors declare that they have no competing interests.
Open Access
This article is distributed under the terms of the Creative Commons Attribution 4.0 International License (
http://​creativecommons.​org/​licenses/​by/​4.​0/​
), which permits unrestricted use, distribution, and reproduction in any medium, provided you give appropriate credit to the original author(s) and the source, provide a link to the Creative Commons license, and indicate if changes were made. The Creative Commons Public Domain Dedication waiver (
http://​creativecommons.​org/​publicdomain/​zero/​1.​0/​
) applies to the data made available in this article, unless otherwise stated.