01.12.2017 | Research article | Ausgabe 1/2017 Open Access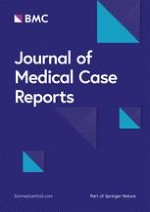 Stylistic features of case reports as a genre of medical discourse
Zeitschrift:
Autoren:

Yuliia Lysanets, Halyna Morokhovets, Olena Bieliaieva
Abstract
Background
The present paper discusses the lexical and grammatical peculiarities of English language medical case reports, taking into account their communicative purposes and intentions.
Methods
The objective of the research is to clarify the principal mechanisms of producing an effective English language medical case report and thus to provide recommendations and guidelines for medical professionals who will deal with this genre. The analysis of medical case reports will largely focus on the most significant linguistic peculiarities, such as the use of active and passive voice, the choice of particular verb tenses, and pronouns. The selected medical case reports will be considered using methods of lexico-grammatical analysis, quantitative examination, and contextual, structural, narrative, and stylistic analyses.
Results
The research revealed a range of important stylistic features of medical case reports which markedly distinguish them from other genres of medical scientific writing: educational and instructive intentions, conciseness and brevity, direct and personal tone, and material presented in a narrative style. The present research has shown that the communicative strategies of the analyzed discourse, mentioned immediately above, are effectively implemented by means of specific lexical units and grammatical structures: the dominance of active voice sentences, past simple tense, personal pronouns, and modal verbs. The research has also detected the occasional use of the present perfect, present simple, and future simple tenses and passive voice which also serve particular communicative purposes of medical case reports.
Conclusions
Medical case reports possess a range of unique characteristics which differ from those of research articles and other scientific genres within the framework of written medical discourse. It is to be emphasized that it is highly important for medical professionals to master the major stylistic principles and communicative intentions of medical case report as a genre in order to share their findings with fellow researchers from all over the world. Hence, in the process of training future medical researchers, the analysis of the basic mechanisms of writing a medical case report should be an integral part of the curricula in English for Specific Purposes at universities.