01.12.2012 | Research article | Ausgabe 1/2012 Open Access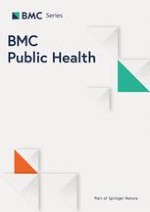 Survived but feeling vulnerable and insecure: a qualitative study of the mental preparation for RTW after breast cancer treatment
Zeitschrift:
Autoren:

Corine Tiedtke, Angelique de Rijk, Peter Donceel, Marie-Rose Christiaens, Bernadette Dierckx de Casterlé
Wichtige Hinweise
Competing interests
The authors indicated no potential conflicts of interest.
Authors' contributions
All authors participated in design, analysis and interpretation of the data. All authors contributed to the content of this manuscript, commented on drafts or revised it critically. All authors read and approved the final manuscript.
Background
Methods
Design
We used a qualitative design, based on a Grounded Theory approach [
20
] to understand the RTW considerations of Belgian breast cancer absentees.
Data collection
All employees (up to 55 years) who had undergone breast cancer surgery in 2006 (n = 65) were invited to take part in our study by a Belgian health insurance service, from which they received sick leave wages, and twenty-four women responded with informed consent. After contacting them to collect demographical, medical and work details, twenty-two agreed to continue cooperation. Between May 2008 and August 2009 in-depth interviews (n = 22) were performed in the women's personal environment, mostly at their homes. They lasted for an average of 70 minutes. Open-ended questions were used and we specifically asked for their experiences in preparing for RTW. The main interview questions addressed the employee's experiences of being at home during breast cancer treatment and initiating or preparing for RTW after recovery as well as the environmental social support (work, medical, insurance, and private environment) experienced when deciding whether or not to return to work. For instance, when you decided that you wanted to return to work after treatment, what did you do; who advised you regarding RTW and what sort of advice did you receive; how and when did you decide whether to return to work or not, what help did you get and from whom; what problems did you encounter and why; how did you feel; what kind of reactions did you get? To ensure the quality of the questions, regular meetings with the research team were held. Comments were integrated in the interview guide, which evolved over time. Interviews were all conducted and transcribed verbatim by the same researcher (CT).
Participants
We included twenty-two Flemish (Dutch-speaking Belgium) employees (Province of Limburg) who had undergone breast cancer surgery in 2006 and excluded women working for the government and self-employed women (because of different legal arrangements). The mean age at time of surgery was 46 (41–55 years). All women underwent chemotherapy and/or irradiation therapy after mastectomy or breast conservative surgery (almost equally divided) and three women suffered a recurrence in 2006. The participants were high-school graduates and the broad professional categories were service and administration professions: office worker (n = 6), caregiver (n = 10), shop-assistant (n = 6). Half of the women (n = 11) had returned to (former or new) work at the time of the interview, which was after a mean time of 30 months (2.5 years) after surgery. Table
1
Table 1
Participant characteristics
| | N = 22 | | N = 22 |
| --- | --- | --- | --- |
| | | | |
| 40-45 | 6 | Low | 3 |
| 45-50 | 6 | Medium | 13 |
| 50-55 | 10 | High | 6 |
| | | | |
| Breast conservative surgery | | Adjuvant therapy | |
| + axillary dissection | 4 | Irradiation | 4 |
| + sentinel node procedure | 7 | Chemo therapy | 5 |
| Mastectomy | | Irradiation and Chemo | 13 |
| + axillary dissection | 10 | | |
| + sentinel node procedure | 1 | | |
| (+ reconstruction) | (4) | | |
| | | | |
| Office worker | 6 | Yes | 11 |
| Care giver | 10 | No | 11 |
| Shop assistant | 6 | | |
Analysis
After transcribing the interviews, a profound analysis based on the Qualitative Analysis Guide of Leuven (QUAGOL) [
21
] took place, with constant data comparison and interactive team dialogue about reflections and concepts. A Grounded Theory approach is 1) used to answer the research question, which is about views, meanings and concrete experiences of women with breast cancer, and 2) used to achieve the aim of elucidating the experiences of breast cancer patients who consider returning to work after medical treatment and improve our understanding of how these are related to their social environment.
The QUAGOL is a theory- and practice-based guide that helps researchers to analyse qualitative data using a Grounded Theory approach in a structured, although not rigid way. It was developed to facilitate capturing the rich insights from qualitative data. The strengths of the guide lie mainly in the case-oriented approach characterized by a continual balancing between within-case and cross-case analysis, a forward–backward dynamic using the constant comparative and the interdisciplinary team approach [
21
]. The process of analysis consists of two parts: (1) a thorough preparation of the coding process, implying only paper and pencil work, and (2) the actual coding process using a qualitative software program.
Preparation of the coding process was made by a thorough (re)reading of the interviews and phrasing the understanding of the interviewee's story in answer to the research question in a narrative report and/or a conceptual scheme per interview. After that the authors, who all had different expertise (breast cancer surgeon, social scientists, insurance physician) in addition to a (qualitative) research background, verified the schemes regarding content and concepts. If needed, schemes were adapted or refined. The concepts of the interview schemes were tested and developed by means of comparison with schemes and data from other interviews. After refining and comparing, the actual coding process took place by drawing up a list of contextually and analytically meaningful concepts, which were tested and refined again by re-reading all interviews as many times as necessary. Significant passages of the interviews were linked to one of the concepts, using the QSR NVivo 8 program, which is the second step: the actual coding process. Then we identified common messages describing the essence of the concepts and split the concepts if required into several sub-concepts. Finally, we described the results on a conceptual level, grounded in the interview data. All team reflections and discussions (about schemes, concepts, and lists of quotes), were transcribed and used in the analysis process and description of the findings (by the first author). Before summarising the results, they were presented and discussed with a panel of experts, including three members of the team (breast cancer surgeon, social security physician, social scientist), thus enhancing the trustworthiness of the findings. The panel of experts (n = 10) was recruited by the team (convenience sampling) and consisted of five social scientists (experience with qualitative research) from the universities of Leuven (Belgium), Maastricht and Amsterdam (the Netherlands), a nurse practitioner (experienced counsellor of women with breast cancer), a breast cancer surgeon, two social security physicians, and a psychologist (communication expert).
Ethical considerations
We requested and received ethical committee approval (Ethical Committee of the Faculty of Medicine, Catholic University of Leuven) and the data collection was carried out with care and concern. The privacy and confidentiality of the participants was maintained and therapeutic support was available in case of emotional problems.
Results
Discussion
To answer the research question about how Flemish women who have undergone breast cancer surgery and reported sick, mentally prepare for return to work, we interviewed 22 employees, on average two and a half years after breast cancer surgery. We found that once their treatment finishes, women start to mentally prepare their return and intensively reflect on their current and future situation. Four different matters are considered prior to RTW: 1) leaving the sick role and wanting to keep the job; 2) doubting whether working is worth the effort; 3) doubting their capability; and 4) doubting the acceptance from the workplace after returning. These inner reflections are accompanied by strong emotions. They are developed and affected by interactions with important actors from their social environment, especially the employer. The whole process is coloured by uncertainty and vulnerability.
Study adds to what is already known
In our study, vulnerability appeared to be an overarching, central concept regarding the mental preparation for RTW and has the potential to be used in RTW research in general. As the current research shows, the concept of vulnerability can be understood in two different ways: being vulnerable (individualised) or being made vulnerable (socialised). Further investigation is needed to elucidate this proposition.
Study limitations
We only interviewed 22 women in the Flemish (Belgian) context, which is a limitation in relation to generalising the results. Furthermore, we do not know why almost two thirds of the invited women decided not to participate in our study, which is a selection bias. However, earlier we described the various experiences we found of being work disabled after breast cancer treatment [
15
]. The current analyses are conducted in the same sample. In the face of these largely different experiences of work disability, we now discover that women feel similar when preparing for their RTW. They all have inner reflections concerning RTW and feel vulnerable and uncertain about RTW, which makes them dependent on the medical, insurance, private and work environment, to some extent. The variety in the earlier analyses and the similarity of experiences in this study contribute to the transferability of our findings.
Conclusions
Our findings show a detailed picture of four types of considerations made by breast cancer survivors before they actually resume work. In future research on breast cancer patients on sick leave, these considerations plus the accompanying emotions and the role of the social environment should not be ignored. It is also necessary to study the mental consideration, emotions and attitudes of the social environment in relation to actual RTW.
Knowledge of the mental considerations might help to better support women with breast cancer. We illustrated that (preparing for) RTW for breast cancer survivors is a complex process, characterised by vulnerability, and not a simple (addition) sum of factors, dimensions and forward or backward phases. We argue that the findings also have implications for theoretical models for RTW that seem to have a focus that is too rationalistic, linear and individualistic and might therefore miss an important part of reality.
The practical implications for professionals are that they should take into account the feeling of vulnerability of breast cancer survivors. They are advised to understand the women's precarious situation for which they cannot be blamed and to offer them fulfilling work adapted to their capabilities, so they can increase their self-efficacy and gain positive experiences and confidence during RTW. The environment has to be aware of the possibility of decreasing or increasing women's vulnerability and uncertainty while preparing for RTW. We found that some women feel pressured by their environment to return to work, which indeed made them more vulnerable. Vulnerability might also be a risk factor for depression after RTW [
45
].
Acknowledgements and Funding
The authors would like to thank the Flemish Cancer League (VLK) for funding the study.
This article is published under license to BioMed Central Ltd. This is an Open Access article distributed under the terms of the Creative Commons Attribution License (
http://​creativecommons.​org/​licenses/​by/​2.​0
), which permits unrestricted use, distribution, and reproduction in any medium, provided the original work is properly cited.
Competing interests
The authors indicated no potential conflicts of interest.
Authors' contributions
All authors participated in design, analysis and interpretation of the data. All authors contributed to the content of this manuscript, commented on drafts or revised it critically. All authors read and approved the final manuscript.