01.12.2017 | Study protocol | Ausgabe 1/2017 Open Access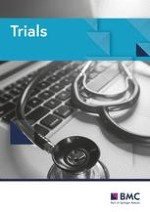 The ExPeCT (Examining Exercise, Prostate Cancer and Circulating Tumour Cells) trial: study protocol for a randomised controlled trial
Zeitschrift:
Autoren:

Gráinne Sheill, Lauren Brady, Emer Guinan, Brian Hayes, Orla Casey, John Greene, Tatjana Vlajnic, Fidelma Cahill, Mieke Van Hemelrijck, Nicola Peat, Sarah Rudman, Juliette Hussey, Moya Cunningham, Liam Grogan, Thomas Lynch, Rustom P. Manecksha, John McCaffrey, Lorelei Mucci, Orla Sheils, John O'Leary, Dearbhaile M. O'Donnell, Ray McDermott, Stephen Finn
Abstract
Background
Prostate cancer (PrCa) is the second most common cancer in Ireland. Many men present with locally advanced or metastatic cancer for whom curative surgery is inappropriate. Advanced cancer patients are encouraged to remain physically active and therefore there is a need to investigate how patients with metastatic disease tolerate physical activity programmes. Physical activity reduces levels of systemic inflammatory mediators and so an aerobic exercise intervention may represent an accessible and cost-effective means of ameliorating the pro-inflammatory effects of obesity and subsequently decrease poor cancer-specific outcomes in this patient population. This study will assess the feasibility and safety of introducing a structured aerobic exercise intervention to an advanced cancer population. This study will also examine if the evasion of immune editing by circulating tumour cells (CTCs) is an exercise-modifiable mechanism in obese men with prostate cancer.
Methods
This international multicentre prospective study will recruit men with metastatic prostate cancer. Participants will be recruited from centres in Dublin (Ireland) and London (UK). Participants will be divided into exposed and non-exposed groups based on body mass index (BMI) ≥ 25 kg/m2 and randomised to intervention and control groups. The exercise group will undertake a regular supervised aerobic exercise programme, whereas the control group will not. Exercise intensity will be prescribed based on a target heart rate monitored by a polar heart rate monitor. Blood samples will be taken at recruitment and at 3 and 6 months to examine the primary endpoint of platelet cloaking of CTCs. Participants will complete a detailed questionnaire to assess quality of life (QoL) and other parameters at each visit.
Discussion
The overall aim of the ExPeCT trial is to examine the relationship between PrCa, exercise, obesity, and systemic inflammation, and to improve the overall QoL in men with advanced disease. Results will inform future work in this area examining biological markers of prognosis in advanced prostate cancer.
Trial registration
Clinicaltrials.gov NLM identifier:
NCT02453139
. Registered on 12 May 2015. This document contains excerpts from the ExPeCT trial protocol Version 1.5, 28 July 2016.