01.12.2018 | Research article | Ausgabe 1/2018 Open Access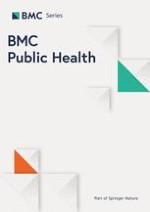 The impact of age on the implementation of evidence-based medications in patients with coronary artery disease and its prognostic significance: a retrospective cohort study
Zeitschrift:
Autoren:

Tian-li Xia, Fang-yang Huang, Yi-ming Li, Hua Chai, Bao-tao Huang, Yuan-Wei-Xiang Ou, Qiao Li, Xiao-bo Pu, Zhi-liang Zuo, Yong Peng, Mao Chen, De-jia Huang
Wichtige Hinweise
Electronic supplementary material
Abstract
Background
Elderly patients with coronary artery disease (CAD) frequently complicated with more cardiovascular risk factors, but received fewer evidence-based medications (EBMs). This study explored the association of EBMs compliance in different age groups and the risk of long-term death.
Methods
A retrospective analysis was conducted from a single registered database. 2830 consecutive patients with CAD were enrolled and grouped into 3 categories by age. The primary end point was all-cause mortality and secondary endpoint is cardiovascular mortality.
Results
The mean follow-up time was 30.25 ± 11.89 months and death occurred in 270 cases,including 150 cases of cardiac death. Cumulative survival curves indicated that the incidence rates of all-cause death and cardiovascular death increased with age (older than 75 years old vs. 60 to 75 years old vs. younger than 60 years old, mortality: 18.7% vs. 9.6% vs. 4.1%,
p
 < 0.001; cardiovascular mortality: 10.3% vs. 5.1% vs. 2.7%, p < 0.001). The percentage of elderly patients using no EBMs was significantly higher than the percentages in the other age group (7.7% vs. 4.6% vs. 2.2%,
p
 < 0.05). Cox regression analysis revealed the benefit of combination EBMs (all-cause mortality: hazard ratio [HR] 0.15, 95% CI 0.08–0.27; cardiac mortality: HR 0.08, 95% CI 0.04–0.19) for older CAD patients. Similar trends were found about different kinds of EBMs in elderly patients.
Conclusions
Elderly patients with CAD had higher risk of death but a lower degree of compliance with EBMs usage. Elderly CAD patients could receive more clinical benefits by using EBMs.