01.12.2015 | Study protocol | Ausgabe 1/2015 Open Access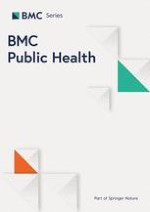 The Tobacco Status Project (TSP): Study protocol for a randomized controlled trial of a Facebook smoking cessation intervention for young adults
Zeitschrift:
Autoren:

Danielle E. Ramo, Johannes Thrul, Kevin L. Delucchi, Pamela M. Ling, Sharon M. Hall, Judith J. Prochaska
Wichtige Hinweise
Competing interests
The authors declare that they have no competing interests.
Authors' contributions
DR designed the parent study and wrote the protocol in consultation with KD, PL, SH, and JP. SH and JP serve as Co-Primary Mentors on the K23 awarded to DR to fund this line of research. KD and PM are Co-Mentors on the award. JT is a postdoctoral fellow on the study, and serves as smoking cessation counselor for the TSP arm of the trial. DR and JT completed the first draft of the manuscript, including all parts, and all authors reviewed and revised subsequent drafts of the manuscript. All authors contributed to and have approved the final manuscript.
Authors' information
DR is Assistant Professor of Psychiatry at UCSF. JT is a Fellow in the Center for Tobacco Control Research and Education, School of Medicine, UCSF. KD is Professor of Biostatistics in Psychiatry at UCSF. PL is Professor of Medicine at UCSF. SH is Professor of Psychiatry at UCSF. JP is Associate Professor of Medicine with the Stanford Prevention Research Center.
Abstract
Background
Tobacco use remains the leading cause of premature morbidity and mortality in the United States. Young adults are less successful at quitting, use cessation treatment less often than smokers of other ages, and can be a challenge to retain in treatment. Social media, integrated into the lives of many young adults, represents a promising strategy to deliver evidence-based smoking cessation treatment to a large, diverse audience. The goal of this trial is to test the efficacy of a stage-based smoking cessation intervention on Facebook for young adults age 18 to 25 on smoking abstinence, reduction in cigarettes smoked, and thoughts about smoking abstinence.
Methods/Design
This is a randomized controlled trial. Young adult smokers throughout the United States are recruited online and randomized to either the 3 month Tobacco Status Project intervention on Facebook or a referral to a smoking cessation website. The intervention consists of assignment to a secret Facebook group tailored to readiness to quit smoking (precontemplation, contemplation, preparation), daily Facebook contacts tailored to readiness to quit smoking, weekly live counseling sessions, and for those in preparation, weekly Cognitive Behavioral Therapy counseling sessions on Facebook. Primary outcome measure is biochemically-verified 7-day point prevalence abstinence from smoking at posttreatment (3 months), 6, and 12 months. Secondary outcome measures are reduction of 50 % or more in cigarettes smoked, 24 h quit attempts, and commitment to abstinence at each time point. A secondary aim is to test, within the TSP condition, the effect of a monetary incentive at increasing engagement in the intervention.
Discussion
This randomized controlled trial is testing a novel Facebook intervention for treating young adults' tobacco use. If efficacious, the social media intervention could be disseminated widely and expanded to address additional health risks.