01.12.2018 | Research article | Ausgabe 1/2018 Open Access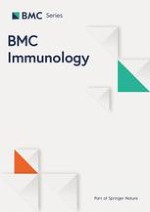 Therapeutic cancer vaccine: phase I clinical tolerance study of Hu-rhEGF-rP64k/Mont in patients with newly diagnosed advanced non-small cell lung cancer
Zeitschrift:
Autoren:

Puyuan Xing, Hongyu Wang, Sheng Yang, Xiaohong Han, Yan Sun, Yuankai Shi
Abstract
Background
Hu-rhEGF-rP64k/Mont is a biotechnology product for the treatment of advanced non-small cell lung cancer (NSCLC). The vaccine induces a neutralizing antibody-mediated immune response, against the normal circulating self-protein antigen epidermal growth factor (EGF), which prevents its binding to and activation of the EGF receptor, inhibiting the transduction of the signals that drive cancer cell proliferation, survival and spread. This phase I study aimed to evaluate the safety and the immunological response of Hu-rhEGF-rP64k vaccine in NSCLC patients.
Results
The Hu-rhEGF-rP64k/Mont vaccine showed to be safe and well tolerated, with dizziness, injection-site reactions and tremors being the most commonly reported adverse event. No severe adverse events or death were related to the vaccination. Immune monitoring demonstrated the generation of anti-EGF antibody titers and as a consequence the patients exhibited a decrease in the EGF concentration. In 80% of the vaccinated patients stable disease was achieved.
Conclusion
Hu-rhEGF-rP64k/Mont elicited a valuable immune response, with good safety profile assuring further clinical development of the vaccine in this population to further confirm the potential benefits on survival.
Trial registration
Chinese Clinical Trial Registry,
ChiCTR-OID-17014048
, date 2017/12/20 (retrospectively registered); Chinese Food and Drug Administration, CFDA 2009 L02105, date 2009/04/03; China Drug Trial,
CTR20131039
.