01.12.2011 | Debate | Ausgabe 1/2011 Open Access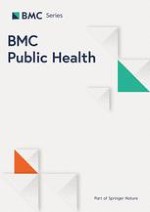 We should not be complacent about our population-based public health response to the first influenza pandemic of the 21stcentury
Zeitschrift:
Autoren:

Heath A Kelly, Patricia C Priest, Geoffry N Mercer, Gary K Dowse
Wichtige Hinweise
Competing interests
The authors declare that they have no competing interests.
Authors' contributions
HK conceived the study and wrote the first and final drafts. PP revised and improved the first draft. All authors contributed to sequential drafts and reviewed and approved the final manuscript.
Background and Discussion
The World Health Organization (WHO) declared that spread of the newly recognised quadruple reassortant influenza A H1N1 virus satisfied the criteria for a pandemic on June 11, 2009,[
1
] although technically conditions for declaring a pandemic had been met some weeks earlier. The virus, generally referred to as pandemic influenza H1N1 2009 (pH1N1), had first been recognised in Mexico and the United States in late April 2009. More than a year later, WHO has declared the pandemic to be over and early assessments of the global response have commenced[
2
].
When the pandemic was declared, Dr Margaret Chan, the Director of WHO, advised member states to implement their pandemic plans [
1
] and health agencies, other government agencies and businesses worked hard to do this. In most countries it may be correct to conclude, as did an evaluation of the UK response, that the "pandemic and the response it generated have provided confirmation of the value of planning and preparedness"[
3
]. It is also true that the apparent success of the response in 2009 must not lead to complacency. We now know that the relatively low virulence of pH1N1 meant we did not need to have implemented effective responses to get a good outcome.
The response to the pandemic included clinical and public health measures. In developed countries, such as Australia, the clinical response was effective for those whose illnesses were serious[
4
]. Clinical care will very likely have reduced the number of deaths due to pandemic influenza [
5
], although the use of extra-corporeal membrane oxygenation was seen as a last resort and was not supported by the conclusions of a systematic review[
6
]. In developed and developing countries, the public health response focused on both the individual and the population. Individual responses promoted attention to personal hygiene, with an emphasis on cough hygiene and hand washing, which may not have been optimal [
7
], and the use of personal protective equipment for those considered to be at increased risk of infection[
8
]. Population-based public health responses to the pandemic focused on two major elements: non-pharmaceutical and pharmaceutical interventions. The former comprised border control and various elements of social distancing, while the latter focussed on anti-viral medication for treatment and/or prophylaxis, and the development of a strain-specific vaccine.
Australia used the pharmaceutical and non-pharmaceutical interventions detailed in its pandemic plan [
9
] in an effort to
delay
entry of the virus into the country,
contain
the virus to limited areas once it had entered the country,
sustain
a response when widespread community transmission had been established and to
protect
the vulnerable [
10
] - the latter being a new response phase formulated once it was realised that the pandemic was not associated with the high case fatality ratios that had been anticipated[
11
]. We use Australia's experience to draw attention to issues related to the public health population-based pandemic response. The scope of this perspective does not allow us to consider other categories of response.
Now is the time to acknowledge that a number of the strategies used in response to the 2009 pandemic could not control the spread of a novel influenza virus and their place in future pandemic response plans needs to be reconsidered in light of emerging new evidence. We examine four critical cornerstones of Australia's public health population-based response, namely border control, school closure (as an example of social distancing), the use of anti-viral medication and the development and use of a pandemic vaccine. We provide evidence from the pandemic experience in other countries to support our arguments.
Border control
School closure
Neuraminidase inhibitors for treatment and prophylaxis
A pandemic strain specific influenza vaccine
After China, Australia was the second country in the world to roll out a population-based pandemic vaccine program, with monovalent pandemic vaccine available by 30 September 2009[
44
]. The first wave of the pandemic in Australia had ended by this date. It was not expected that the vaccine would have been available in time to modify the first pandemic wave anywhere in the world. However, even in Australia, it was a case of 'too much too late'. An early estimate of 18% was made for population wide coverage for the vaccine [
45
].
Most pandemic vaccines in Australia were formulated as multi-dose vials. Given recommendations that the vial contents should be used or discarded within 24 hours of first use, wastage was expected with this formulation. It has been estimated that around 40% of pH1N1 vaccine doses delivered to Australian general practices may have been wasted[
46
]. There was also concern among some immunisation providers, and within the general community, that the multi-dose vials contained the preservative thiomersal, which had been phased out of paediatric vaccines, and that use of the vials potentially increased the risk of contamination, including with blood-borne viruses[
47
]. Such concerns, whether ill-founded or not, were likely to have impacted adversely on vaccine uptake, even in identified high risk groups [
48
]. While it may be reasonable to assume that vaccine uptake would have been higher if the disease had indeed been more severe, future pandemic plans need to include greater flexibility in vaccine purchasing and contracting arrangements, and refinement of vaccine delivery protocols and public messaging, in order to minimise wastage and optimise uptake [
49
].
The 21st century marks the first time pandemic-specific vaccines have been manufactured on a large scale. A preliminary report from Germany using the screening method estimated pandemic vaccine effectiveness for an adjuvanted pandemic vaccine of 97% in people aged 14-59 years[
50
]. A similar high level of protection has been reported for children in Canada[
51
], although a more modest effectiveness of 72% has subsequently been reported from a pooled case control analysis from a number of European countries[
52
]. While vaccines were effective in protecting individuals, population coverage in Australia and other countries was unlikely to have been sufficient for the vaccine to have modulated the spread of the pandemic virus. However some European countries, such as Germany, experienced a very modest first pandemic wave [
43
] and, had they achieved high coverage with pandemic vaccine, may have been able to modify pandemic virus transmission in the next influenza season. Nonetheless, the experience with pH1N1 suggests that a pandemic vaccine will always be too late, at least for one hemisphere, using current vaccine manufacturing technology.
Summary
Control of pandemic influenza is a critical issue and one on which the world has already spent billions of dollars, both in planning and during the recent response to pH1N1. There are obvious lessons to be learnt from the first pandemic of the 21st century, a pandemic which was much less severe than many plans had anticipated[
53
]. If we think our response to this pandemic was adequate, we may be falsely reassured. A more severe pandemic may find us wanting. A mild pandemic may find us over reacting. However, with appropriate collection and analysis of data it should be possible to identify the severity of future pandemics early and to make a measured response[
54
]. The World Health Organization, governments and other agencies around the world are currently involved in reviews of the management of the pandemic[
55
]. It is vital that these reviews, while not diminishing the commitment and hard work of those who implemented the response plans in 2009, carefully assess the evidence base for those plans.
In addition, the widespread implications of the response to the pandemic - for policy makers, health professionals and the public - make it important for these reviews to be in the public domain. In Australia, where pandemic reviews are not yet in the public domain, there were examples where messages appeared to be mixed, and which confused both the public and healthcare professionals[
56
]. Partially closing some schools for short periods and not implementing other social distancing measures, such as cancelling public gatherings, is just one example.
Although we have provided examples from Australia, we believe our arguments will have relevance for many other countries. 'One size fits all', where authorities have only one response strategy for viruses with different infection rates and case fatality ratios, is not an appropriate response to pandemic preparedness. Revised pandemic plans should include different responses for different pandemic severities[
57
]. All areas of pandemic planning need to be re-examined, but perhaps by alternative processes to those that led to current plans. Certainly, new evidence about the practical difficulties and/or ineffectiveness of control measures, such as border control and school closures, needs to be considered seriously. The inadequacy of many plans has recently been publicly acknowledged by the head of the WHO's global influenza programme. Speaking at a United Kingdom Health Protection Agency conference on the international response to the H1N1 pandemic, Dr Sylvie Briand is reported to have said that the containment strategy during the last pandemic was 'not feasible' and that guidelines might have to be overhauled[
58
]. We believe this is sound advice.
Acknowledgements
The views expressed by the authors may not represent those of their employers. We thank Dr Kathryn Glass and Dr Steven Barry from the National Centre for Epidemiology and Population Health at the Australian National University for helpful comments on the manuscript. We acknowledge Dr Aeron Hurt from the WHO Collaborating Centre for Reference and Research on Influenza in Melbourne for his expert contribution to the section on NAIs. Geoffry Mercer acknowledges partial funding from an NHMRC strategic influenza grant. We thank Kristina Grant and Francine Cousinery for help with preparation of the manuscript.
This article is published under license to BioMed Central Ltd. This is an Open Access article distributed under the terms of the Creative Commons Attribution License (
http://​creativecommons.​org/​licenses/​by/​2.​0
), which permits unrestricted use, distribution, and reproduction in any medium, provided the original work is properly cited.
Competing interests
The authors declare that they have no competing interests.
Authors' contributions
HK conceived the study and wrote the first and final drafts. PP revised and improved the first draft. All authors contributed to sequential drafts and reviewed and approved the final manuscript.