01.12.2016 | Protocol | Ausgabe 1/2016 Open Access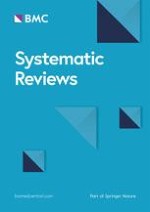 What approaches to social prescribing work, for whom, and in what circumstances? A protocol for a realist review
Zeitschrift:
Autoren:

Kerryn Husk, Kelly Blockley, Rebecca Lovell, Alison Bethel, Dan Bloomfield, Sara Warber, Mark Pearson, Iain Lang, Richard Byng, Ruth Garside
Background
Methods
As we will explore the complex nature of social prescriptions, the methods of the realist review methodology are most suitable [
19
]. Realist approaches try to understand, by seeking to explain causation and how causal mechanisms are shaped and constrained by the social context, "What works, how, why, for whom, to what extent and in what circumstances, in what respect and over what duration?" Realist reviews usefully draw on evidence from a wider range of sources than traditional systematic reviews.
Search strategy
Initial scoping searches will be conducted to develop familiarity with the various models of social prescribing relevant to NHS primary care settings. Subsequently, iterative and progressively more focussed searches will then be used through two main phases.
First (a) is the identification of programme theories, which will be used to illustrate how approaches to social prescribing are thought to work for different groups of people in different contexts. Since remaining involved in the activity is important, as well as being referred to it, we will consider contextual factors such as the suitability and acceptability of the types of activity to which people are referred. We will use this range of candidate theories to develop a series of "if, then" statements around mechanisms which we will refine through discussion.
Second (b), following the development of key programme theories, targeted searches will be undertaken to seek evidence suitable to refine these candidate theories.
Search terms for (a) will focus on types of prescribing models and also the setting (e.g. GP, community provider). Search terms for (b) will depend on the results from the first phase and will be discussed both within the review team and the broader expert advisory group for sense-checking and completeness.
Electronic databases to be searched in both phases will be as follows:
MEDLINE

Embase

CINAHL

GreenFILE

PsycInfo
The purpose of the searches is not to be exhaustive, but rather to purposively identify a range of models which, coupled with the fact that we anticipate the literature for this topic to be diverse and dispersed, means we will use extensive searching of grey sources. The precise approach will develop alongside the project, however we anticipate using top-level website searches (potential models might be provided by The Conservation Volunteers, National Trust, Natural England and others), selected organisation contacts through the expert advisory group, and searches of, for example, OpenGrey.
We will also undertake forward and backward citations chasing on included studies, hand-searching of key journals, and study author contact at both stages where appropriate.
Study inclusion criteria
In order to develop a clear picture of the range of ways in which social prescriptions might operate, we will include evidence, in the initial phase (a—as above), which is of relevance and contributes to theory building and testing through provisions of descriptions of how potential participants are identified, nature of referral model, people involved in the referral model, context for referral, nature and type of support offered following referral and so on. These sources of evidence are likely to include but not limited to editorials, opinion pieces, communications, primary studies, process evaluations and systematic reviews. Screening will likely be iterative, with disagreements providing articulation of study richness and relevance, on which prioritisation of studies will be based should it be required.
Population inclusion criteria
In the second phase (b), we will include any studies which include adults (>18) in a primary care setting. By primary care, we incorporate community mental health services, home care, community pharmacies and services in general practices. Referral can be through any health professional or dedicated link worker based in general practice. Initially, we will not restrict evidence to those with mild to moderate depression in order to obtain information on all potentially relevant social prescribing models, but we may iteratively focus down the population groups in response to initially identified evidence. For example, we may focus on a group exhibiting key personality traits associated with depression (anxiety, social isolation) where there is a particularly rich seam of evidence.
Intervention inclusion criteria
Social prescribing programmes which have sought to transfer patients between primary care and organisations delivering community-based activities. As above, we will initially cast a wide net to ensure that we can learn from all available prescribing models, including exercise referral, arts based practice and nature-based referrals.
Comparator
As a range of evidence and study designs will be included, comparator criteria will only be applied to comparative designs, for example, in randomised controlled trials which compare social prescribing to a non-social prescribing activity. Relevant comparator activities will be those delivered within or through primary care (i.e. patients are not referred out to a community-based activity), and examples will be specific to conditions but may include prescriptions for drugs, cognitive behavioural therapy or physiotherapy. Only the processes of prescription and acceptance, attendance or adherence will be compared, rather than any effect the treatment or intervention has on the patient's health.
Types of study
As stated, in the first phase (a), we will include evidence that provides descriptions of social prescribing processes; we anticipate that important details will be provided in non-empirical studies.
We will include, in the second phase (b), quantitative studies including randomised controlled trials (RCTs), controlled before-and-after studies, interrupted time series, cohort studies and case-control studies. However, any study providing a detailed account of a programme will be considered.
We will include qualitative studies from any discipline or theoretical tradition that uses recognised methods of data collection and analysis. We will also include qualitative evidence linked to quantitative intervention studies ("sibling studies").
Quantitative or qualitative process evaluations will be included.
Where insufficient controlled evidence is located, we will include uncontrolled studies (including, for example, uncontrolled before-and-after studies).
Outcomes
We anticipate that the outcomes will be diverse and context specific, and so we are unable to produce an exhaustive list at the outset. The outcomes will relate to the process of social prescribing and are likely to encompass the following:
1.
Primary care professionals' awareness and prescribing of a social prescription activity and patients' acceptance of the prescription (enrolment)
2.
Patients' initial participation in the activity (engagement)
3.
Patient's ongoing engagement and/or completion of the prescription (adherence)
"Contexts" will be central to the interpretation of the outcomes, and their impact to the firing of particular mechanisms will be of interest to the review (physician-led "prescription" versus patient-led "candidacy of treatment", for example).
The
effectiveness
of the social prescriptions activities on health outcomes will not be considered in this review.
We will explore relevant outcome measures with our expert advisory group and with the full-review team.
Selection of studies
Titles and abstracts (where available) will be screened by one reviewer, and where these appear to fit the inclusion criteria, the full text will be screened by two reviewers. Disagreements will be resolved through discussion and, where required, a third reviewer.
Quality assessment
We will assess the rigour (i.e. whether the method used to generate that particular piece of data is credible and trustworthy) of relevant evidence in the following ways: in the first phase (a) and in keeping with other realist reviews, we will use a hybrid classification tool in the first instance [
26
], which classifies studies as either conceptually rich, thick, or thin.
In the second phase (b), we will use standard quality assessment tools suitable to judge the plausibility and coherence of the method used to generate data in the included studies. For randomised studies, we will use the Cochrane Collaboration's tool for assessing risk of bias [
27
], and for non-randomised studies and qualitative studies, we will use the Wallace criteria [
28
] for assessing both reporting and methodological standards.
Appraisal of studies at both stages will be undertaken by two reviewers independently, with any disagreement being resolved through discussion and where necessary a third reviewer.
Data extraction
The exported files from the searching will be uploaded and de-duplicated in Endnote X7 [
29
]. Searches will be recorded using the Preferred Reporting Items for Systematic Reviews and Meta-Analyses (PRISMA) guidelines [
30
].
In the first phase (a), data will not be formally "extracted" but rather, in keeping with a realist approach [
26
], the review team will engage with the evidence through note-taking, annotation and discussion. Specifically, we will examine the processes of social prescribing for health and well-being and factors contributing to success. These processes will help develop programme theory. The data extraction process will be continually refined based on these discussions between the review team and the themes emerging from the included studies. We will organise and analyse data at this stage, if appropriate, using NVivo 10 software [
31
].
The second phase (b) will build on the first phases to ensure relevant data is captured and, in method, will constitute more traditional data extraction. Data will be extracted into bespoke forms developed for the review. Data will be extracted by one reviewer and checked by another. We will extract data which helps clarify and explain the mechanisms and refine programme theory. Extracted data will likely relate to full details of the nature of the programme (prescription process, information given, activity, time frame and frequency of engagement) and any theory informing it, setting/provider, and outcomes.
Expert advisory group
An expert advisory group will be convened to check our approaches and to develop "everyday" theories about how social prescribing is thought to work, or not work, in different contexts for different groups of people. This advisory group will meet at least once in person over the course of the project. It will comprise general practice staff involved in social prescribing, community/third sector groups providing activities that are socially prescribed and specialist academics in the field.
Synthesis
We aim to build an understanding of the process of social prescribing by identifying how specific outcomes are generated by relevant mechanisms which are triggered in particular contexts. We will seek recurring patterns across the data.
We will use the same approach to synthesis for both phases (a) and (b), following the realist methodology [
21
,
32
]:
a)
Juxtaposition of sources of evidence—for example, where evidence about implementation in one source enables insights into evidence about outcomes in another source.
b)
Reconciling of sources of evidence—where results differ in apparently similar circumstances; further investigation is appropriate in order to find explanations for why these different results occurred.
c)
Adjudication of sources of evidence—on the basis of methodological strengths or weaknesses.
d)
Consolidation of sources of evidence—where evidence about mechanisms and outcomes is complementary and enables a multi-faceted explanation to be built.
e)
Situating sources of evidence—where outcomes differ in particular contexts; an explanation can be constructed of how and why these outcomes occur differently.
We will organise studies according to mechanism and contextual factors such as type of activities, type of participants, modes of referral and support. We will further explore mechanisms and complex outcomes through tabulation of data and, where appropriate, through the derivation and iterative development of a conceptual framework/logic model [
33
]. We will ensure that the limitations of the methods used to generate included evidence are identified and taken into consideration throughout the synthesis. Transparency will be ensured by documenting the synthesis approach and process.
Dissemination
We will submit the results of the review to a high-impact, peer-reviewed journal. Any write-up will follow the Realist And Meta-narrative Evidence Syntheses: Evolving Standards (RAMESES) publication guidelines [
20
].
We will also produce a briefing document for commissioners outlining our findings. This will be a two-page summary of the purpose, aims, findings, and implications of the review that are relevant and user-friendly for the commissioners' respective organisations.
In addition, the findings will help to refine an intervention model about nature-based interventions (NatureScript) for those with mild to moderate depression. This approach is being offered by a number of GPs in the South West under the Dose of Nature scheme, as well as through other third sector providers, such as the Conservation Trust's Green Gym.
Abbreviations
GP, general practitioner; NHS, National Health Service; NIHR, National Institute for Health Research; PCT, Primary Care Trust; PenCLAHRC, Peninsula Collaboration for Leadership in Applied Health Research and Care; PRISMA, Preferred Reporting Items for Systematic Reviews and Meta-Analyses; RAMESES, Realist And Meta-narrative Evidence Syntheses: Evolving Standards; RCT, randomised controlled trial.
Acknowledgements
This research was partially funded by the National Institute for Health Research (NIHR) Collaboration for Leadership in Applied Health Research and Care South West Peninsula at the Royal Devon and Exeter NHS Foundation Trust. The views expressed are those of the authors and not necessarily those of the NHS, the NIHR or the Department of Health.
Authors' contributions
RG leads the review. KH, KB, and RL are the reviewers, AB is the information specialist for the review. MP provided guidance and support in the realist methodology. DB and SW conceived of the project and contributed to the development of the protocol. RB and IL provided methodological support and executive leadership. All authors read and approved the final manuscript.
Competing interests
We have read and understood the Systematic Reviews' policy on declaration of interests and declare the following interests: DB is the lead for the "Dose of Nature" which is a nature prescription pilot scheme. All other authors declare they have no competing interests.
Open Access
This article is distributed under the terms of the Creative Commons Attribution 4.0 International License (
http://​creativecommons.​org/​licenses/​by/​4.​0/​
), which permits unrestricted use, distribution, and reproduction in any medium, provided you give appropriate credit to the original author(s) and the source, provide a link to the Creative Commons license, and indicate if changes were made. The Creative Commons Public Domain Dedication waiver (
http://​creativecommons.​org/​publicdomain/​zero/​1.​0/​
) applies to the data made available in this article, unless otherwise stated.
Footnotes
1
"Social prescribing" might refer to "non-healthcare" interventions addressing a range of social and health problems and may be social in nature (e.g. groups) but could also be activities aiming to increase connectedness with place and/or activity as well as people.