01.12.2018 | Research article | Ausgabe 1/2018 Open Access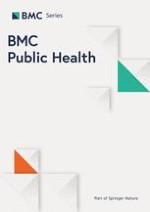 Who wants to be involved in health care decisions? Comparing preferences for individual and collective involvement in England and Sweden
Zeitschrift:
Autoren:

Mio Fredriksson, Max Eriksson, Jonathan Tritter
Abstract
Background
Patient and public involvement (PPI) is framed as positive for individuals, the health system, public health, as well as for communities and society as a whole. We investigated whether preferences for PPI differed between two countries with Beveridge type health systems–Sweden and England. We measured willingness to be involved in individual treatment decisions and in decisions about the organization and provision of local health and social care services.
Methods
This was a comparative cross-sectional study of the general population's preferences. Together, the two samples included 3125 respondents; 1625 in England and 1500 in Sweden. Country differences were analysed in a multinomial regression model controlling for gender, age and educational attainment.
Results
Overall, 68% of respondents wanted a passive patient role and 44% wanted to be involved in local decisions about organization and provision of services. In comparison with in Sweden, they were in England less likely to want a health professional such as a GP or consultant to make decisions about their treatment and also more likely to want to make their own decisions. They were also less likely to want to be involved in local service development decisions. An increased likelihood of wanting to be involved in organizational decision-making was associated with individuals wanting to make their own treatment decisions. Women were less likely to want health professionals to make decisions and more likely to want to be involved in organizational decisions.
Conclusions
An effective health system that ensures public health must integrate an effective approach to PPI both in individual treatment decisions and shaping local health and social care priorities. To be effective, involvement activities must take in to account the variation in the desire for involvement and the implications that this has for equity. More work is needed to understand the relationship between the desire to be involved and actually
being
involved, but both appear related to judgements of the impact of involvement on health care decisions.