01.12.2018 | Research article | Ausgabe 1/2018 Open Access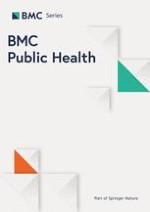 A formative study to understand perspectives of families eligible for a pediatric obesity program: a qualitative study
Zeitschrift:
Autoren:

Rachel G. Tabak, Nishita Dsouza, Cynthia D. Schwarz, Karyn Quinn, Patricia Kristen, Debra Haire-Joshu
Abstract
Background
Raising Well® (RW) was initiated in 2015 by Envolve PeopleCare™ at the request of health plans seeking a solution to work with families on Medicaid that have a child with overweight or obesity. RW uses expert clinical coaches via phone contact to deliver an educational intervention promoting lifestyle change to families with at least one overweight or obese child in an eligible Medicaid health plan. This gives RW significant potential for reach and population impact. This project aimed to understand how to maximize this impact by exploring perspectives of RW, using a conceptual framework informed by the Conceptual Model of Implementation Research, including assessment of the feasibility, acceptability, and appropriateness of RW; determining satisfaction among those experiencing coaching; identifying reasons individuals do not participate; and developing recommendations to enhance interest and participation.
Methods
Semi-structured interviews were conducted with 70 RW-eligible families across four states, who were described as: active participants, respondents who dropped or stopped RW, and RW non-participants. Following the interviews, the transcripts were coded inductively and deductively using a grounded theory approach, considering themes from the conceptual framework; themes also emerged from the data.
Results
From this sample, 19 families reported to be active coaching participants, 24 had dropped coaching, and 27 were RW non-participants. A number of themes were identified. Feasibility themes included coaches' flexibility and willingness to work with the family's schedule. Acceptability themes suggest providing actionable strategies tailored to the family's context and needs, beyond just nutrition information and tips, early in the coaching relationship so the family perceives a benefit for continued participation. With regard to appropriateness, families were also interested in other methods of communication including email, texting, and in person visits. Access to resources for activity and healthy eating in their local community was also recommended.
Conclusions
RW has the potential to improve health and promote wellness. To enhance the impact of this program, RW could incorporate these findings to promote feasibility, acceptability, and appropriateness and improve program implementation. Strategies may include modifying the information provided or the mode of delivering the information.