01.12.2018 | Research article | Ausgabe 1/2018 Open Access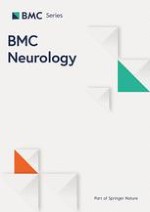 A survey of subjective constipation in Parkinson's disease patients in shanghai and literature review
Zeitschrift:
Autoren:

Jing Gan, Ying Wan, Junjie Shi, Mingzhu Zhou, Zhiyin Lou, Zhenguo Liu
Abstract
Background
Constipation is one of the most frequent non-motor symptoms (NMS) in Parkinson's disease (PD) and the prevalence of constipation in PD patients varies among different studies. We designed this study to survey the prevalence and clinical characteristics of subjective constipation and the appearance chronology between the emergence of constipation and onset of motor symptoms in PD patients from Shanghai, China.
Methods
268 PD patients were continuously recruited into this study. Parkinson's related clinical information of the participants was collected. A spectrum of motor and nonmotor features was assessed with scales and questionnaires. Subjective constipation was defined by ROME III criteria.
Results
54.10% PD patients suffer from constipation. Among them, there was 47.59% having constipation before onset of motor symptoms. Compared with patients without constipation, patients with constipation reported lower daily water intake and less exercise, and were dominated by bradykinetic-rigid motor phenotype at onset and were prone to have anxiety, depression and insomnia. The time span between constipation and the onset of motor symptoms was (6.62 ± 9.32) years. Constipation occurred more frequently between 2 and 10 years before onset of motor symptoms. Patients suffering with constipation were then divided into two groups according to the time sequence of constipation and motor onset: 'constipation pre-motor sign' group and 'constipation post-motor sign' group. Total timespan from earliest initial symptoms to present was similar. Compared with 'constipation post-motor sign' group, the patients in 'constipation pre-motor sign' group experienced an older motor symptoms onset age, less serious motor symptoms, more serious constipation and less daily levodopa dosage.
Conclusions
Our results supported that constipation could be a pre-motor symptom of PD. Different clinical characteristics were found in different constipation-loading time relative to motor symptoms. Research of constipation may be useful to better understand the early stages of PD and assessment of constipation with validated criteria may have utility as a risk factor for predicting PD in the prodromal phase.