01.12.2018 | Research article | Ausgabe 1/2018 Open Access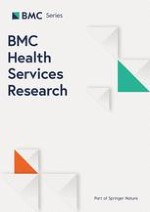 An assessment of the malaria-related knowledge and practices of Tanzania's drug retailers: exploring the impact of drug store accreditation
Zeitschrift:
Autoren:

Rebecca Thomson, Boniface Johanes, Charles Festo, Admirabilis Kalolella, Mark Taylor, Sarah Tougher, Yazoume Ye, Andrea Mann, Ruilin Ren, Katia Bruxvoort, Barbara Willey, Fred Arnold, Kara Hanson, Catherine Goodman
Abstract
Background
Since 2003 Tanzania has upgraded its approximately 7000 drug stores to Accredited Drug Dispensing Outlets (ADDOs), involving dispenser training, introduction of record keeping and enhanced regulation. Prior to accreditation, drug stores could officially stock over-the-counter medicines only, though many stocked prescription-only antimalarials. ADDOs are permitted to stock 49 prescription-only medicines, including artemisinin combination therapies and one form of quinine injectable. Oral artemisinin monotherapies and other injectables were not permitted at any time. By late 2011 conversion was complete in 14 of 21 regions. We explored variation in malaria-related knowledge and practices of drug retailers in ADDO and non-ADDO regions.
Methods
Data were collected as part of the Independent Evaluation of the Affordable Medicines Facility - malaria (AMFm), involving a nationally representative survey of antimalarial retailers in October-December 2011. We randomly selected 49 wards and interviewed all drug stores stocking antimalarials. We compare ADDO and non-ADDO regions, excluding the largest city, Dar es Salaam, due to the unique characteristics of its market.
Results
Interviews were conducted in 133 drug stores in ADDO regions and 119 in non-ADDO regions. Staff qualifications were very similar in both areas. There was no significant difference in the availability of the first line antimalarial (68.9% in ADDO regions and 65.2% in non-ADDO regions); both areas had over 98% availability of non-artemisinin therapies and below 3.0% of artemisinin monotherapies. Staff in ADDO regions had better knowledge of the first line antimalarial than non-ADDO regions (99.5% and 91.5%,
p
= 0.001). There was weak evidence of a lower price and higher market share of the first line antimalarial in ADDO regions. Drug stores in ADDO regions were more likely to stock ADDO-certified injectables than those in non-ADDO regions (23.0% and 3.9%,
p
= 0.005).
Conclusions
ADDO conversion is frequently cited as a model for improving retail sector drug provision. Drug stores in ADDO regions performed better on some indicators, possibly indicating some small benefits from ADDO conversion, but also weaknesses in ADDO regulation and high staff turnover. More evidence is needed on the value-added and value for money of the ADDO roll out to inform retail policy in Tanzania and elsewhere.