01.12.2017 | Research article | Ausgabe 1/2017 Open Access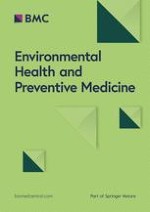 Anorexia nervosa, depression and suicidal thoughts among Chinese adolescents: a national school-based cross-sectional study
Zeitschrift:
Autoren:

Qiguo Lian, Xiayun Zuo, Yanyan Mao, Shan Luo, Shucheng Zhang, Xiaowen Tu, Chaohua Lou, Weijin Zhou
Abstract
Background
Although there is much literature on adolescent suicide, combined effects of depression and anorexia nervosa on suicide were rarely investigated. The aims of this study are to examine the association between anorexia nervosa and suicidal thoughts and explore the interaction between anorexia nervosa and depression.
Methods
This is a cross-sectional study, in the study, a sample of 8,746 Chinese adolescents was selected by multistage stratified method in 2012/2013 from 20 middle schools in 7 provinces across China Mainland. Multilevel logistic model was introduced to explore association between anorexia nervosa and suicidal thoughts. And subgroup analyses were conducted on participants with or without depression.
Results
Multilevel logistic model revealed that demographic variables, including academic achievement, were not the predictive risk factors of suicidal thoughts. Those who suffered from worse severity of perceived anorexia nervosa were at increased risk of thinking about suicide. The interaction between depression and anorexia nervosa was significant, however, subgroup analyses showed that the associations were significant only among the adolescents without depression.
Conclusions
Our results indicate that all levels of anorexia nervosa serve as predictable indicators of suicidal thoughts in Chinese adolescents, and the effects of anorexia nervosa are modified by depression status.