01.12.2015 | Research article | Ausgabe 1/2015 Open Access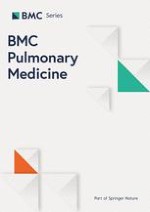 Are allergen batch differences and the use of double skin prick test important?
Zeitschrift:
Autoren:

Gert F Thomsen, Vivi Schlünssen, Lars R Skadhauge, Tine Halsen Malling, David L Sherson, Øyvind Omland, Torben Sigsgaard
Wichtige Hinweise
Competing interests
The authors declare that they have no competing interests.
Authors' contributions
DS, LS and GT have made substantial contributions to conception and design of the study. GT, LS, TMH and ØO participated in the acquisition of data. GT performed the statistical analysis. VS and TS made substantial contributions to the analysis and interpretation of data. GT drafted the manuscript. All authors have revised the manuscript critically for important intellectual content, and have read and approved the final manuscript.
Abstract
Background
Skin prick tests (SPT) are widely used both in clinical diagnostics and in research. The standardization of allergen extracts is well documented to be crucial for the validity of SPT, whereas less emphasis has been placed on reproducibility and the SPT procedure itself. The objectives of this study are to clarify how the double skin prick test procedure influence the sensitivity and specificity of the test and to analyse the differences in weal size in skin prick tests between two batches of allergen extracts from the same vendor.
Methods
The association between rhinitis and SPT was assessed among 1135 persons from a general population sample. SPT was performed twice with 10 common aeroallergens. In a subsample of 90 persons SPT was performed simultaneously with five of the allergens using different batches.
Results
Thirty percent had at least one positive SPT. Among asthmatics this number was 62%. Only minor differences were seen between the sizes of two weals from the same batch. A second SPT with the same batch did not change the association between rhinitis and sensitization. When performing SPT with two different batches disagreement was observed in 2% (Birch) to 11% (Cat) of the subjects.
Conclusions
Performing SPT twice with the same allergen batch does not enhance the validity of the test, and value of double testing can be questioned. Considerable differences in SPT response with different batches from the same manufacturer were observed. Thus inter batch differences in allergen extracts might be a source of variability.