01.12.2015 | Research article | Ausgabe 1/2015 Open Access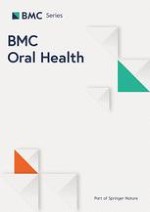 Canine retraction and anchorage loss self-ligating versus conventional brackets: a systematic review and meta-analysis
Zeitschrift:
Autoren:

Qiaozhen Zhou, Abdul Azeem Amin ul Haq, Liu Tian, Xiaofeng Chen, Kui Huang, Yu Zhou
Wichtige Hinweise
Competing interests
The authors declare that they have no competing interests. There was no external support or funding source associated with this review.
Authors' contributions
ZY, ZQZ, LT, HAA and CXF designed the study, gathered the information, performed the statistical analysis and wrote the first draft of the manuscript. Huang K designed the form for data gathering and supervised the statistical analysis. All authors read and approved the final manuscript.
Abstract
Background
The purpose of this systematic review is to identify and review the orthodontic literature with regards to assessing possible differences in canine retraction rate and the amount of antero-posterior anchorage (AP) loss during maxillary canine retraction, using conventional brackets (CBs) and self-ligating brackets (SLBs).
Methods
An electronic search without time or language restrictions was undertake in September 2014 in the following electronic databases: The Cochrane Oral Health Group's Trials Register, CENTRAL, MEDLINE via OVID, EMBASE via OVID, Web of science. We also searched the reference lists of relevant articles. Quality assessment of the included articles was performed. Two of the authors were responsible for study selection, validity assessment and data extraction.
Results
Six studies met the inclusion criteria, including 2 randomized controlled trials and 4 control clinical studies. One was assessed as being at low risk of bias. Five trials were assessed as being at moderate risk of bias. The meta-analysis from 6 eligible studies showed that no statistically significant difference was observed between the 2 groups in the rate of canine retraction and loss of antero-posterior anchorage of the molars.
Conclusion
There is some evidence from this review that both brackets showed the same rate of canine retraction and loss of antero-posterior anchorage of the molars. The results of the present systematic review should be viewed with caution due to the presence of uncontrolled interpreted factors in the included studies. Further well-designed and conducted randomized controlled trials are required, to facilitate comparisons of the results.