01.12.2017 | Research article | Ausgabe 1/2017 Open Access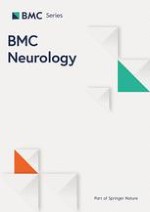 Clinical and electrophysiological features of post-traumatic Guillain-Barré syndrome
Zeitschrift:
Autoren:

Xiaowen Li, Jinting Xiao, Yanan Ding, Jing Xu, Chuanxia Li, Yating He, Hui Zhai, Bingdi Xie, Junwei Hao
Abstract
Background
Post-traumatic Guillain-Barré syndrome (GBS) is a rarely described potentially life-threatening cause of weakness. We sought to elucidate the clinical features and electrophysiological patterns of post-traumatic GBS as an aid to diagnosis.
Methods
We retrospectively studied six patients diagnosed with post-traumatic GBS between 2014 and 2016 at Tianjin Medical University General Hospital, China. Clinical features, serum analysis, lumbar puncture results, electrophysiological examinations, and prognosis were assessed.
Results
All six patients had different degrees of muscular atrophy at nadir and in two, respiratory muscles were involved. Five also had damaged cranial nerves and four of these had serum antibodies against gangliosides. The most common electrophysiological findings were relatively normal distal latency, prominent reduction of compound muscle action potential amplitude, and absence of F-waves, which are consistent with an axonal form of GBS.
Conclusions
It is often overlooked that GBS can be triggered by non-infectious factors such as trauma and its short-term prognosis is poor. Therefore, it is important to analyze the clinical and electrophysiological features of GBS after trauma. Here we have shown that electrophysiological evaluations are helpful for diagnosing post-traumatic GBS. Early diagnosis may support appropriate treatment to help prevent morbidity and improve prognosis.