01.12.2017 | Research | Ausgabe 1/2017 Open Access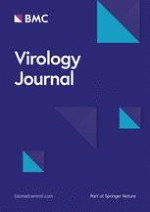 Effects of calcitriol (1, 25-dihydroxy-vitamin D3) on the inflammatory response induced by H9N2 influenza virus infection in human lung A549 epithelial cells and in mice
Zeitschrift:
Autoren:

Boxiang Gui, Qin Chen, Chuanxia Hu, Caihui Zhu, Guimei He
Background
Calcitriol, also known as 1, 25-dihydroxy-vitamin D3 (1, 25-(OH)2D3), is the biologically active form of vitamin D [
1
,
2
]. The association between vitamin D and calcium homeostasis and bone metabolism is well established, but recently vitamin D has also been shown to regulate the immune system [
1
,
3
], suggesting that understanding the pleotropic effects of vitamin D is important. The biological effects of 1,25-(OH)2D3 are mediated by the vitamin D receptor (VDR), which is expressed on many immune cells. Vitamin D affects cytokine production during the innate immune response, which also affects the subsequent adaptive immune responses [
4
].
Vitamin D deficiency is now recognized as a pandemic [
5
] and has been associated with an increased risk of respiratory infections. Vitamin D supplements reduce the risk of acute respiratory infection [
6
,
7
]. Many observational studies have shown that vitamin D status is inversely associated with the prevalence of common colds [
8
–
10
]. Calcitriol treatment in human pulmonary epithelial cells (A549) before or after infection with an H1N1 influenza virus did not affect A549 cell viability, viral clearance or the anti-viral state following infection. However, expression of pro-inflammatory cytokines and chemokines was reduced at the genetic level [
11
], which may help alleviate the severity of the disease. In contrast, treatment with 1,25(OH)2D3 did not affect the expression pattern of human pro-inflammatory and anti-inflammatory responses elicited by viral pattern recognition receptor ligands at either physiologic or pharmacologic concentrations [
12
]. In addition, there are reports that vitamin D supplements do not increase the humoral immune to the influenza vaccine [
13
,
14
]. Therefore, it remains unclear what effects vitamin D supplements have on the immune response to viral infection.
H9N2 subtype influenza viruses are the principal influenza strain reported in poultry and has circulated globally since their first detection in turkeys in 1966 [
15
]. They have also been detected in multiple other species [
16
]. In mammalian hosts, the H9N2 influenza viruses have been shown to provide internal genes to other influenza subtypes to create novel genotypes, such as H7N9 and H5N1 [
17
,
18
]. Therefore, the H9N2 subtype influenza viruses play a significant role in the evolution of new influenza strains and are considered to have pandemic potential by the World Health Organization [
19
,
20
]. H9N2 viruses were founded to elicit a markedly higher expression of inflammatory chemokines and cytokines than seasonal influenza viruses, which might contribute to the more severe disease caused by H9N2 viruses [
20
,
21
]. Thus, immunomodulatory treatment strategies for influenza that suppress a hyper-inflammatory response may benefit influenza patients.
In this study, we hypothesized that calcitriol would reduce the inflammatory response elicited by H9N2 infection. To test this hypothesis, we treated human lung A549 epithelial cells and BABL/c with calcitriol and then characterized the inflammatory response to infection with an H9N2 influenza strain.
Methods
Virus
The H9N2 influenza virus used in this study was isolated from a wild duck in 2011 by our laboratory, and is similar to the 2009 human H9N2 isolates (HK/35820/2009 and HK/33982/2009). The strain is capable of inducing acute lung injury in BALB/c mice [
22
]. The complete genome sequences (JQ901621, JQ901632, JQ901643, JQ901654, JQ901665, JQ901676, JQ901687, and JQ901698) of the virus can be obtained from GenBank (National Center for Biotechnology Information, Bethesda, MD). To generate a stock, the virus was inoculated into the allantoic cavity of 10-day-old specific pathogen free (SPF) chicken embryos (Beijing Laboratory Animal Research Center, China) and incubated at 37 °C for 72 h. The allantoic fluid was then collected and stored at −80 °C until further use. The 50% tissue culture infection dose (TCID50) was determined in A549 cells as in our previous study [
22
].
Reagents and cell lines
Calcitriol (Sigma-Aldrich, St. Louis, MO) was dissolved in ethanol to prepare a stock solution (1 mg/mL) and stored at −80 °C until further use. The stock solution was diluted to the desired concentration for experiments using culture medium or 0.9% sterile saline.
The human alveolar epithelial cell line A549 was purchased from the Cell Bank of Chinese Academy of Sciences, Shanghai, China. The cells were cultured in Dulbecco's Modified Eagle Medium (DMEM) (HyClone) containing 10% Fetal Bovine Serum (FBS) (Gibco) and 1% penicillin-streptomycin (Gibco). The A549 cells were grown at 37 °C in a 5% CO2 atmosphere.
The effect of calcitriol on A549 cells
A549 cells were grown in T-25 tissue culture flasks (Corning) to approximately 75% confluence prior to use in experiments. The methods of measuring the effects of calcitriol pre- or post-treatment on the A549 cells were based on previous studies [
11
]. Briefly, calcitriol pre-treated A549 cells were incubated with calcitriol (100nM) for 16 h and then infected with H9N2 (1 mL volume, 1:200 dilution from stock, TCID50 = 106.7) for 1 h at 37 °C in a 5% CO2 atmosphere. After 1 h, the virus containing medium was removed and the cells were washed twice by PBS, then fresh DMEM containing 2 × pen-strep but no FBS was added and the cells were incubated at 37 °C in a 5% CO2 atmosphere for an additional 72 h. For cells that were treated with calcitriol after infection, virus infection was performed as described above and after the virus containing medium was removed, the infected cells were incubated with calcitriol (30nM) 72 h. The cell culture supernatants were harvested 24, 48, and 72 h post infection and the cell debris was removed by centrifugation. The TCID50 of the virus in the supernatant was determined in A549 cells to quantify the growth kinetics of the influenza virus in the absence and presence of calcitriol. Real-time PCR was performed to detect the expression levels of the influenza M gene, IL-6, and IFN-β.
Mice
Specific-pathogen-free BALB/c female mice (aged 6–8 weeks) were purchased from Nanjing Pengsheng Biological Technology Co., Ltd. (China). Animals were maintained according to the National Institutes of Health (NIH) standards established in the Guidelines for the Care and Use of Experimental Animals, and all of the experimental protocols were reviewed and approved by the Animal Investigation Committee of East China Normal University. During the experiments, mice were provided ad libitum access to food and water in an environmentally controlled atmosphere with a 12-h light/dark cycle.
Assessing the tolerability of calcitriol treatment in mice
To investigate whether there were any side effects of calcitriol treatment in mice, animals were divided randomly into a control or calcitriol treated group (
n
 = 6 mice/group). The calcitriol-treated mice received intraperitoneal injections of calcitriol (5 mg/kg body weight) daily for 2 weeks [
23
,
24
]. The control group received an intraperitoneal injection of an equivalent volume of sterile saline daily. Clinical signs (including body weight change, inactivity and mortality) and behavior were monitored daily for 2 weeks.
Assessing the effects of calcitriol treatment on the course of influenza infection in mice
To study the effects of calcitriol supplementation on H9N2 virus-induced lung injury, BALB/c mice were randomly divided into an infected control group, calcitriol-treated infected group, and uninfected control group (
n
 = 30 mice/group). Animals were lightly anaesthetized with diethyl ether, and mice in the infected control group and the calcitriol-treated infected group were inoculated intranasally with 100 μL of the H9N2 influenza virus A/mallard/Jiangxi/39/2011 allantoic fluid (1 × 106 50% egg infection dose), while the uninfected control group mice were inoculated intranasally (100 μL) with an equivalent dilution of noninfectious allantoic fluid. Mice in all groups were administered calcitriol or saline starting the next day, and their general behavior and clinical signs were monitored daily. Five mice from each group were euthanized on 2, 4, 6, 8 and 15 days post-infection. The whole l ungs were harvested and stored at −80 °C for histopathology observation, inflammatory cytokine and viral gene analysis. Mice were euthanized using CO2 when their weight loss was ≥25% of their initial body weight. All efforts were made to minimize animal suffering.
Histopathology measurement
At the time points indicated, half lung lobes from each mouse were fixed in buffered 10% formalin for 7 days, then embedded in paraffin, sectioned (5 μm slices), and stained with hematoxylin-eosin. All samples were randomly numbered and examined using light microscopy by a blinded veterinary pathologist [
25
]. The total lung histopathological scores for each section were calculated by adding the separate scores. The change in the histopathological scores over time was expressed as the mean ± SEM at each time point.
Real-time quantitative PCR analysis
The expression levels of IL-2, IL-4, IL-6, TNF-α, IFN-β,VDR and the H9N2 M gene were assessed by relative quantitative real-time PCR (qPCR) performed using the Applied Biosystems 7300 system (Life Technologies, Carlsbad, CA) [
26
]. Total RNA was extracted from A549 cells and lung samples using the RNeasy Mini Kit (QIAGEN) per the manufacturer's instructions. Random primers (Promega, Madison, WI) and Superscript III (Life Technologies) were used to synthesize first-strand complementary DNA from equivalent amounts of RNA. The qPCR primers were designed using Primer Express software (Life Technologies). The housekeeping gene β-actin was used as an internal control. The amplification efficiencies of the target genes and the β-actin gene were determined by serially diluting the cDNA and performing qPCR [
27
]. The amplification efficiencies were close to 100% (data not shown). qPCR was performed using the SYBR Green PCR master mix (Takara, Dalian, China) under the following reaction conditions: 95 °C for 30 s and 40 cycles of 95 °C for 5 s, 60 °C for 31 s, and a dissociation step. Each sample was amplified in quadruplicate. All data were analyzed using he Sequence Detector Systems software (Life Technologies). Relative quantification (RQ) was carried out using the 2-ΔΔCt method in which the average threshold cycle (ΔCt) values of the control group were used for calibration [
28
]. The sequences of primers used in this study are available upon request.
Statistical analysis
All data were analyzed using the Statistical Package for Social Science version 17.0 (SPSS, Inc., Chicago, IL). Results are expressed as the mean ± SEM. The one-way analysis of variance (ANOVA) followed by a post-hoc Tukey test or unpaired two-tailed
t
-test was used to evaluate the statistical significance of differences between two groups.
P
-values less than 0.05 were considered statistically significant.
Results
Discussion
Conclusions
Herein, we hope this study will provide some insights into calcotriol treatment in modulating the inflammatory response induced by influenza virus infection in humans.
Acknowledgements
This work was funded by the National Natural Science Foundation of China (31402163), a grant from Shanghai Center for Disease Control and Prevention, and National Key Plan for Scientific Research and Development of China(2016YFD0500300).
Funding
National Natural Science Foundation of China (31402163) and National Key Plan for Scientific Research and Development of China(2016YFD0500300).
Availability of data and materials
Not applicable.
Authors' contributions
GH and QC conceived and designed the experiments; BG, QC, CH and CZ performed the experiments; GH, BG and QC analyzed the data and wrote the paper. All authors read and agreed with the final manuscript.
Competing interests
All authors have no conflict of interest in this work.
Consent for publication
Not applicable.
Ethics approval and consent to participate
This work was approved by the Ethics Committee of East China Normal University.
Open Access
This article is distributed under the terms of the Creative Commons Attribution 4.0 International License (
http://​creativecommons.​org/​licenses/​by/​4.​0/​
), which permits unrestricted use, distribution, and reproduction in any medium, provided you give appropriate credit to the original author(s) and the source, provide a link to the Creative Commons license, and indicate if changes were made. The Creative Commons Public Domain Dedication waiver (
http://​creativecommons.​org/​publicdomain/​zero/​1.​0/​
) applies to the data made available in this article, unless otherwise stated.