01.12.2015 | Research article | Ausgabe 1/2015 Open Access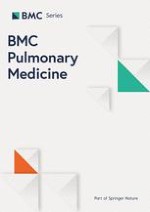 Evaluation of a web-based asthma self-management system: a randomised controlled pilot trial
Zeitschrift:
Autoren:

John M Wiecha, William G Adams, Denis Rybin, Maria Rizzodepaoli, Jeremy Keller, Jayanti M Clay
Wichtige Hinweise
Competing interests
The authors declare that they have no competing interests.
Authors' contributions
JMW conceived the study, obtained funding, directed the project and analyses, and drafted the final manuscript; WGA provided technical direction during the study and edited the manuscript; DR performed statistical analyses; MR coordinated study logistics; JK drafted several sections of manuscript; JMC directed data collection and documentation. All authors read and approved the final manuscript.
Abstract
Background
Asthma is the most common chronic condition of childhood and disproportionately affects inner-city minority children. Low rates of asthma preventer medication adherence is a major contributor to poor asthma control in these patients. Web-based methods have potential to improve patient knowledge and medication adherence by providing interactive patient education, monitoring of symptoms and medication use, and by facilitation of communication and teamwork among patients and health care providers. Few studies have evaluated web-based asthma support environments using all of these potentially beneficial interventions. The multidimensional website created for this study, BostonBreathes, was designed to intervene on multiple levels, and was evaluated in a pilot trial.
Methods
An interactive, engaging website for children with asthma was developed to promote adherence to asthma medications, provide a platform for teamwork between caregivers and patients, and to provide primary care providers with up-to-date symptom information and data on medication use. Fifty-eight (58) children primarily from inner city Boston with persistent-level asthma were randomised to either usual care or use of BostonBreathes. Subjects completed asthma education activities, and reported their symptoms and medication use. Primary care providers used a separate interface to monitor their patients' website use, their reported symptoms and medication use, and were able to communicate online via a discussion board with their patients and with an asthma specialist.
Results
After 6-months, reported wheezing improved significantly in both intervention and control groups, and there were significant improvements in the intervention group only in night-time awakening and parental loss of sleep, but there were no significant differences between intervention and control groups in these measures. Emergency room or acute visits to a physician for asthma did not significantly change in either group. Among the subgroup of subjects with low controller medication adherence at baseline, adherence improved significantly only in the intervention group. Knowledge of the purpose of controller medicine increased significantly in the intervention group, a statistically significant improvement over the control group.
Conclusions
This pilot study suggests that a multidimensional web-based educational, monitoring, and communication platform may have positive influences on pediatric patients' asthma-related knowledge and use of asthma preventer medications.