01.12.2017 | Research article | Ausgabe 1/2017 Open Access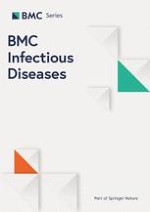 Hepatitis B virus infection in hilly/mountainous regions of southeastern China: a locality-dependent epidemiology
Zeitschrift:
Abstract
Background
The overall prevalence of hepatitis B virus (HBV) infection in China is declining. The purpose of this study was to use a community-based epidemiological study to update the infection status of hepatitis B virus (HBV) in mountainous regions of China, and to evaluate the impact of the Expanded Program of Immunization (EPI) on HBV transmission.
Methods
In total, 10,383 participants were selected by multi-stage stratified random cluster sampling in two mountainous regions, Xianju and Anji, in Zhejiang province, China.
Results
The positive rates of hepatitis B virus surface antigen (HBsAg), anti-HBV core antigen (anti-HBc), and anti-HBV surface antigen (anti-HBs) were 9.5%, 33.9%, and 51.0%, respectively. Positive HBV markers were more frequently detected in males than in females (
P
 < 0.01). The alanine aminotransferase (ALT) levels were elevated (>38 IU/L) in 15.3% of the HBsAg-positive and 6.3% of the HBsAg-negative subjects. The α-fetoprotein (AFP) level was elevated in 0.8% of the HBsAg-positive participants who were older than 30 years old.
Conclusions
The epidemiology of HBV infection is location dependent. The prevalence of HBV infection in the mountainous regions is higher than the national levels. Moreover, HBV infection in women of childbearing age is up to 10%, which represents a main factor for continuous HBV transmission.