01.12.2018 | Research article | Ausgabe 1/2018 Open Access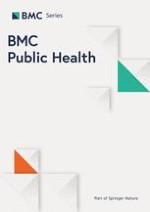 HIV/AIDS workplace policy addressing epidemic drivers through workplace programs
Zeitschrift:
Autoren:

Bridget Chatora, Harrington Chibanda, Linda Kampata, Mutale Wilbroad
Abstract
Background
HIV workplace policies have become an important tool in addressing the HIV Pandemic in Sub-Saharan Africa. In Zambia, the National AIDS Council has been advocating for establishing of HIV/AIDS workplace policies to interested companies, however no formal evaluation has been done to assess uptake and implementation. The study aimed to establish the existence of HIV/AIDS policies and programs in the private sector and to understand implementation factors and experiences in addressing HIV epidemic drivers through these programs.
Methods
A mixed method assessment of the availability of policies was conducted in 128 randomly selected member companies of Zambia Federation of Employers in Lusaka. Categorized variables were analysed on Policy and programs using Stata version 12.0 for associations: Concurrently, 28 in-depth interviews were conducted on purposively sampled implementers. Qualitative results were analysed thematically before integrating them with qualitative findings.
Results
Policies were found in 47/128 (36.72%) workplaces and the private sector accounted for 34/47 (72.34%) of all workplaces with a policy. Programs were available in 56/128 (43.75%) workplaces. The availability of policy was 2.7 times more likely to occur with increased size of a workplace,
P
value = 0.0001, (
P
 < 0.05). Management support was 0.253 times more likely to occur in workplaces with policy,
P
value = 0.013, (
P
 < 0.05) compared to those without. Having a specific budget for programs was 0.23 times more likely to occur in workplaces with a policy (
P
 < 0.05) than those without a policy. Implementation was hindered by reduced funding, lack of time, sensitisation and lack of monitoring/evaluation systems.
HIV awareness (56/56, 100%) and HIV/AIDS/Stigma (47/56, 83.93%) were the most addressed epidemic drivers through programs while Mother to Child Transmission (30/56 53.57%) and Males having sex with males were the least addressed (18/56, 32.14%).
Conclusion
HIV/AIDS policies exist in the private sector at a very low proportion but policy translation was very high suggesting that workplaces with polices are likely to implement programs. The eradication of HIV/AIDS by 2030, requires addressing epidemic drivers with a focus on marginalised populations, gender integration, a wellness and rights based approach within the context of the legal framework.