01.12.2018 | Research | Ausgabe 1/2018 Open Access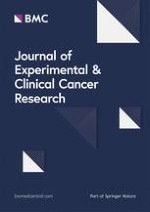 HMGB1 knockdown increases MM cell vulnerability by regulating autophagy and DNA damage repair
Zeitschrift:
Autoren:

Xing Guo, Donghua He, Enfan Zhang, Jing Chen, Qingxiao Chen, Yi Li, Li Yang, Yang Yang, Yi Zhao, Gang Wang, Jingsong He, Zhen Cai
Wichtige Hinweise
Xing Guo and Donghua He contributed equally to this work.
Abstract
Background
With the development of novel therapeutic agents, the survival of multiple myeloma (MM) patients has much improved. However, the disease is incurable due to drug resistance. Previous studies have found that high-mobility group box 1 (HMGB1) is involved in inflammation, angiogenesis, DNA damage repair, and cancer invasion, progression, metastasis and drug resistance and that high HMGB1 expression is associated with poor MM prognosis, yet the role and mechanism of HMGB1 in MM remains unclear.
Methods
Through gene expression and Oncomine database analyses, we found that HMGB1 is associated with a poor prognosis in MM patients. RNA interference together with gene array analysis, cell proliferation and apoptosis assays, autophagy detection assays, western blotting, and in vivo xenograft models were employed to evaluate the effect of HMGB1 and the mechanism involved in MM drug resistance.
Results
MM cell lines and primary MM samples were found to express high levels of HMGB1, which was negatively associated with the 3-year survival of MM patients. HMGB1 knockdown in MM cells enhanced the inhibitory effect of chemotherapy with dexamethasone (Dex) via apoptosis induction. Furthermore, downregulation of HMGB1 activated the mTOR pathway, inhibited autophagy and increased DNA damage induced by Dex by modulating expression of related genes. In vivo, xenograft models showed that after Dex treatment, the tumor burden of HMGB1-knockdown mice was decreased compared with that of control mice.
Conclusions
Our research shows that HMGB1 participates in autophagy and DNA damage repair and that downregulation of HMGB1 enhances the sensitivity of MM cells to Dex, suggesting that HMGB1 may serve as a target for MM treatment.