01.12.2012 | Research article | Ausgabe 1/2012 Open Access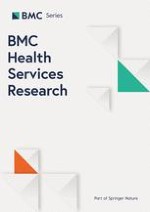 How do persons with dementia participate in decision making related to health and daily care? A multi-case study
Zeitschrift:
Autoren:

Kari Lislerud Smebye, Marit Kirkevold, Knut Engedal
Wichtige Hinweise
Competing interests
The authors declare that they have no competing interests.
Authors' contributions
KLS had the main responsibility for conception and design, acquisition of data, analysis and interpretation of data in addition to drafting the manuscript. MK contributed to the conception and design of the study, analysis and interpretation of data and revising the article critically. KE was involved in the analysis of data and in revising the article critically.
Abstract
Background
Many countries have passed laws giving patients the right to participate in decisions about health care. People with dementia cannot be assumed to be incapable of making decisions on their diagnosis alone as they may have retained cognitive abilities.
The purpose of this study was to gain a better understanding of how persons with dementia participated in making decisions about health care and how their family carers and professional caregivers influenced decision making.
Methods
This Norwegian study had a qualitative multi-case design. The triad in each of the ten cases consisted of the person with dementia, the family carer and the professional caregiver, in all 30 participants. Inclusion criteria for the persons with dementia were: (1) 67 years or older (2) diagnosed with dementia (3) Clinical Dementia Rating score 2, moderate dementia; (3) able to communicate verbally. The family carers and professional caregivers were then asked to participate.
A semi-structured interview guide was used in interviews with family carers and professional caregivers. Field notes were written after participant observation of interactions between persons with dementia and professional caregivers during morning care or activities at a day centre. How the professional caregivers facilitated decision making was the focus of the observations that varied in length from 30 to 90 minutes. The data were analyzed using framework analysis combined with a hermeneutical interpretive approach.
Results
Professional caregivers based their assessment of mental competence on experience and not on standardized tests. Persons with dementia demonstrated variability in how they participated in decision making. Pseudo-autonomous decision making and delegating decision making were new categories that emerged. Autonomous decision making did occur but shared decision making was the most typical pattern. Reduced mental capacity, lack of available choices or not being given the opportunity to participate led to non-involvement. Not all decisions were based on logic; personal values and relationships were also considered.
Conclusions
Persons with moderate dementia demonstrated variability in how they participated in decision making. Optimal involvement was facilitated by positioning them as capable of influencing decisions, assessing decision-specific competence, clarifying values and understanding the significance of relationships and context.