01.12.2012 | Research | Ausgabe 1/2012 Open Access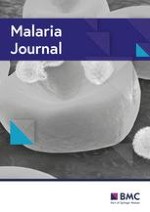 Improved clinical and laboratory skills after team-based, malaria case management training of health care professionals in Uganda
Zeitschrift:
Autoren:

Allen Namagembe, Umaru Ssekabira, Marcia R Weaver, Nancy Blum, Sarah Burnett, Grant Dorsey, Lydia Mpanga Sebuyira, Alex Ojaku, Gisela Schneider, Kelly Willis, Adoke Yeka
Wichtige Hinweise
Electronic supplementary material
The online version of this article (doi:
10.​1186/​1475-2875-11-44
) contains supplementary material, which is available to authorized users.
Competing interests
Drs Gisela Schneider and Lydia Mpanga Sebuyira state that under their successive leadership, the IDI training programme received funds from various pharmaceutical companies and public agencies sources, none of which they believe present any conflicts of interest. Kelly Willis, Senior Vice President at Accordia Global Health Foundation states that a grant from ExxonMobil was received for development and implementation of the Integrated Management of Malaria course, which she does not believe was a conflict of interest for her staff.
Authors' contributions
Conception and design: AN, AO, GS, US, MRW. Development of Integrated Management of Malaria course: GD, LMS, AO, GS, US, AY. Data collection: AN, AO, US, AY. Data analysis and interpretation: SB, AN, MRW. Drafting of paper: NB, SB, GD, AN, AO, US, MRW, AY. Revision and approval of final draft: All authors
Abstract
Background
Deployment of highly effective artemisinin-based combination therapy for treating uncomplicated malaria calls for better targeting of malaria treatment to improve case management and minimize drug pressure for selecting resistant parasites. The Integrated Management of Malaria curriculum was developed to train multi-disciplinary teams of clinical, laboratory and health information assistants.
Methods
Evaluation of training was conducted in nine health facilities that were Uganda Malaria Surveillance Programme (UMSP) sites. From December 2006 to June 2007, 194 health professionals attended a six-day course. One-hundred and one of 118 (86%) clinicians were observed during patient encounters by expert clinicians at baseline and during three follow-up visits approximately six weeks, 12 weeks and one year after the course. Experts used a standardized tool for children less than five years of age and similar tool for patients five or more years of age. Seventeen of 30 laboratory professionals (57%) were assessed for preparation of malaria blood smears and ability to interpret smear results of 30 quality control slides.
Results
Percentage of patients at baseline and first follow-up, respectively, with proper history-taking was 21% and 43%, thorough physical examination 18% and 56%, correct diagnosis 51% and 98%, treatment in compliance with national policy 42% and 86%, and appropriate patient education 17% and 83%. In estimates that adjusted for individual effects and a matched sample, relative risks were 1.86 (95% CI: 1.20,2.88) for history-taking, 2.66 (95%CI: 1.60,4.41) for physical examination, 1.77 (95%CI: 1.41,2.23) for diagnosis, 1.96 (95%CI: 1.46,2.63) for treatment, and 4.47 (95%CI: 2.68,7.46) for patient education. Results were similar for subsequent follow-up and in sub-samples stratified by patient age. Quality of malaria blood smear preparation improved from 21.6% at baseline to 67.3% at first follow-up (
p
< 0.008); sensitivity of interpretation of quality control slides increased from 48.6% to 70.6% (
p
< 0.199) and specificity increased from 72.1% to 77.2% (
p
< 0.736). Results were similar for subsequent follow-up, with the exception of a significant increase in specificity (94.2%,
p
< 0.036) at one year.
Conclusion
A multi-disciplinary team training resulted in statistically significant improvements in clinical and laboratory skills. As a joint programme, the effects cannot be distinguished from UMSP activities, but lend support to long-term, on-going capacity-building and surveillance interventions.