01.12.2015 | Research article | Ausgabe 1/2015 Open Access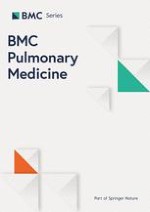 Inhalation therapy with the synthetic TIP-like peptide AP318 attenuates pulmonary inflammation in a porcine sepsis model
Zeitschrift:
Autoren:

Erik K Hartmann, Alexander Ziebart, Rainer Thomas, Tanghua Liu, Arno Schad, Martha Tews, Bernd Moosmann, Jens Kamuf, Bastian Duenges, Serge C Thal, Matthias David
Wichtige Hinweise
Competing interests
The study was funded in part by a Stage 1 grant of the Johannes Gutenberg-University Mainz to EKH. The authors further received a research grant by APEPTICO (Vienna, Austria), the patent holder of the peptide AP318. The funders had no influence on study design, data collection and analysis, manuscript preparation or decision to publish.
Authors' contributions
EKH and MD coordinated and supervised the experiments. EKH, AZ, RT, TL and BD conducted the experiments. EKH, AZ, AS, MT, BM, JK and SCT performed the post-mortem assessment and data analysis. EKH drafted the manuscript. SCT and MD participated in the study design, supervision of laboratory and revision of the manuscript. All authors edited and approved the final manuscript.
Abstract
Background
The lectin-like domain of TNF-α can be mimicked by synthetic TIP peptides and represents an innovative pharmacologic option to treat edematous respiratory failure. TIP inhalation was shown to reduce pulmonary edema and improve gas exchange. In addition to its edema resolution effect, TIP peptides may exert some anti-inflammatory properties. The present study therefore investigates the influence of the inhaled TIP peptide AP318 on intrapulmonary inflammatory response in a porcine model of systemic sepsis.
Methods
In a randomized-blinded setting lung injury was induced in 18 pigs by lipopolysaccharide-infusion and a second hit with a short period of ventilator-induced lung stress, followed by a six-hour observation period. The animals received either two inhalations with the peptide (AP318, 2×1 mg kg−1) or vehicle. Post-mortem pulmonary expression of inflammatory and mechanotransduction markers were determined by real-time polymerase chain reaction (IL-1β, IL-6, TNF-α, COX-2, iNOS, amphiregulin, and tenascin-c). Furthermore, regional histopathological lung injury, edema formation and systemic inflammation were quantified.
Results
Despite similar systemic response to lipopolysaccharide infusion in both groups, pulmonary inflammation (IL-6, TNF-α, COX-2, tenascin-c) was significantly mitigated by AP318. Furthermore, a Western blot analysis shows a significantly lower of COX-2 protein level. The present sepsis model caused minor lung edema formation and moderate gas exchange impairment. Six hours after onset pathologic scoring showed no improvement, while gas exchange parameters and pulmonary edema formation were similar in the two groups.
Conclusion
In summary, AP318 significantly attenuated intrapulmonary inflammatory response even without the presence or resolution of severe pulmonary edema in a porcine model of systemic sepsis-associated lung injury. These findings suggest an anti-inflammatory mechanism of the lectin-like domain beyond mere edema reabsorption in endotoxemic lung injury in vivo.