01.12.2015 | Study protocol | Ausgabe 1/2016 Open Access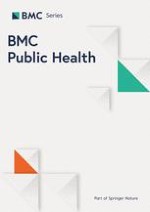 Latin American Study of Nutrition and Health (ELANS): rationale and study design
Zeitschrift:
Autoren:

M. Fisberg, I. Kovalskys, G. Gómez, A. Rigotti, L. Y. Cortés, M. Herrera-Cuenca, M. C. Yépez, R. G. Pareja, V. Guajardo, I. Z. Zimberg, A. D. P. Chiavegatto Filho, M. Pratt, B. Koletzko, K. L. Tucker, the ELANS Study Group
Wichtige Hinweise
Competing interests
All authors declare that they have no competing interests.
Authors' contributions
All authors were involved in the conception and design of the study. IZZ, IK and MF researched the literature and drafted the manuscript. GG, AR, LYC, MHC, MCY, RGP, VG, ADPCF, MP, BK, KLT critically reviewed the manuscript and approved the final version.
Authors' information
The following are members of ELANS Study Group:
Chairs:
Mauro Fisberg and Irina Kovalskys
Co-chair:
Georgina Gómez Salas
Core Group members:
Mauro Fisberg, Irina Kovalskys, Attilio Rigotti, Lilia Yadira Cortés Sanabria, Georgina Gómez Salas, Martha Cecilia Yépez García, Rossina Gabriella Pareja Torres, and Marianella Herrera-Cuenca
External advisory board:
Berthold Koletzko, Luis A. Moreno, Michael Pratt, and Katherine L. Tucker
Project Managers:
Viviana Guajardo and Ioná Zalcman Zimberg
International Life Sciences Institute (ILSI) – Argentina:
Irina Kovalskys, Viviana Guajardo, Maria Paz amigo, Ximena Janezic, and Fernando Cardini
Instituto Pensi- Hospital Infantil Sabara – Brazil:
Mauro Fisberg, Ioná Zalcman Zimberg, and Natasha Aparecida Grande de França
Pontificia Universidad Católica de Chile:
Attilio Rigotti, Guadalupe Echeverría, Leslie Landaeta, and Óscar Castillo
Pontificia Universidad Javeriana - Colombia:
Lilia Yadira Cortés Sanabria, Luz Nayibe Vargas, Luisa Fernanda Tobar, and Yuri Milena Castillo
Universidad de Costa Rica:
Georgina Gómez, Rafael Monge Rojas, and Anne Chinnock
Universidad San Francisco de Quito - Ecuador:
Martha Cecilia Yépez García, María Elisa Herrera Fontana, Mónica Villar Cáceres, and María Belén Ocampo
Instituto de Investigación Nutricional - Peru:
Rossina Pareja Torres, Maria Reyna Liria, Krysty Meza, Mellisa Abad, and Mary Penny
Universidad Central de Venezuela:
Marianella Herrera-Cuenca, Maritza Landaeta, Betty Méndez, Maura Vasquez, Guillermo Ramirez, and Pablo Hernández
Statistical analysis:
Alexandre DP Chiavegatto Filho
Accelerometry analysis:
Priscila Bezerra Gonçalves and Claudia Alberico
Physical activity advisor:
Gerson Luis de Moraes Ferrari
Dietary intake advisor:
Ágatha Nogueira Previdelli
Abstract
Background
Obesity is growing at an alarming rate in Latin America. Lifestyle behaviours such as physical activity and dietary intake have been largely associated with obesity in many countries; however studies that combine nutrition and physical activity assessment in representative samples of Latin American countries are lacking. The aim of this study is to present the design rationale of the Latin American Study of Nutrition and Health/
Estudio Latinoamericano de Nutrición y Salud
(ELANS) with a particular focus on its quality control procedures and recruitment processes.
Methods/Design
The ELANS is a multicenter cross-sectional nutrition and health surveillance study of a nationally representative sample of urban populations from eight Latin American countries (Argentina, Brazil, Chile, Colombia, Costa Rica, Ecuador, Perú and Venezuela). A standard study protocol was designed to evaluate the nutritional intakes, physical activity levels, and anthropometric measurements of 9000 enrolled participants. The study was based on a complex, multistage sample design and the sample was stratified by gender, age (15 to 65 years old) and socioeconomic level. A small-scale pilot study was performed in each country to test the procedures and tools.
Discussion
This study will provide valuable information and a unique dataset regarding Latin America that will enable cross-country comparisons of nutritional statuses that focus on energy and macro- and micronutrient intakes, food patterns, and energy expenditure.