01.12.2017 | Research article | Ausgabe 1/2017 Open Access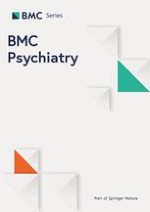 Loneliness in the general population: prevalence, determinants and relations to mental health
Zeitschrift:
Autoren:

Manfred E. Beutel, Eva M. Klein, Elmar Brähler, Iris Reiner, Claus Jünger, Matthias Michal, Jörg Wiltink, Philipp S. Wild, Thomas Münzel, Karl J. Lackner, Ana N. Tibubos
Background
Methods
Study sample
This study investigated the cross-sectional baseline data of the Gutenberg Health Study (GHS) from April 2007 to April 2012 (
N
= 15,010). As specified by Wild et al. [
24
], the GHS is a population-based, prospective, observational single-center cohort study in the Rhein-Main-Region in western Mid-Germany. The sample was drawn at random from the local registries of the city of Mainz and the adjacent district of Mainz-Bingen. Recruitment was performed stratified in equal strata for gender, residence and for age decades. Eligible participants were aged 35 to 74 years and gave their written informed consent. We excluded 5.8% of the sample due to insufficient knowledge of German language, physical or mental inability to participate. The response rate amounted to 60.3%. It was defined as the recruitment efficacy proportion, i.e. the number of persons with participation in or appointment for the baseline examination divided by the sum of number of persons with participation in or appointment for the baseline examination plus those with refusal and those who were not contactable [
28
]. Mean age was 54.9 (±11.1); 49.4% were female.
Materials and assessment
Cardiovascular risk factors and clinical variables, venous blood samples, blood pressure, and anthropometric measurements were ascertained in the course of the 5-h baseline-examination in the study center by certified medical technical assistants according to standard operating procedures.
Measures and questionnaires
All measures used in our analyses are displayed in Table
1
, categorized in sociodemographic variables, health related variables, measures of distress, and loneliness.
Table 1
Different degrees of subjective loneliness in a German representative sample: Sociodemographic characteristics, health related variables, and distress
No

Slight

Moderate

Severe

loneliness

loneliness

loneliness

loneliness

N (%)

13,124 (89.5)

720 (4.9)

569 (3.9)

248 (1.7)

Sociodemographic variables

 Age (years)

55.1 ± 11.1

53.4 ± 10.6

53.0 ± 11.0

53.1 ± 11.1

< 0.0001

 Women

48.3

54.9

64.1

66.5

< 0.0001

 Partnership

84.7

55.4

54.3

42.1

< 0.0001

 Children

85.6

76.3

81.1

77.3

< 0.0001

 Living alone

11.7

36.7

36.1

48.5

< 0.0001

 Socioeconomic status

13.1 ± 4.4

12.4 ± 4.4

12.0 ± 4.4

11.4 ± 4.0

< 0.0001

 Unemployment

38.7

36.1

40.5

45.5

n.s.

Health related variables

 Smoker

18.5

26.1

27.4

31.8

< 0.0001

 BMI (kg/m 2)

27.3 ± 4.9

27.6 ± 5.6

27.1 ± 5.4

28.4 ± 6.5

n.s.

 Alcohol gram/day

11.4 ± 16.7

10.3 ± 18.4

9.9 ± 17.8

8.5 ± 19.6

< 0.0001

 Antidepressant

4.5

11.0

15.0

24.8

< 0.0001

 Anxiolytic

0.8

2.3

1.6

3.3

< 0.0001

 Visited physician past month

41.9

48.3

52.3

63.4

< 0.0001

 Inpatient treatment past year

13.0

14.7

19.5

21.1

< 0.0001

Distress

 Current depression (PHQ-8 ≥ 10)

5.2

19.3

30.5

52.6

< 0.0001

 Generalized anxiety (GAD) > = 3

4.8

12.9

25.7

40.2

< 0.0001

 Panic attack (past 4 weeks)

4.6

10.2

13.6

30.0

< 0.0001

 Suicidal ideation

5.6

18.9

26.4

41.8

< 0.0001

 Type D

20.5

46.5

54.7

55.1

<0.0001
Loneliness was assessed by a single item "I am frequently alone /have few contacts" rated as 0 = no, does not apply, 1 = yes it applies, but I do not suffer from it, 2 = yes, it applies, and I suffer slightly, 3 = yes, it applies, and I suffer moderately, 4 = yes, it applies, and I suffer strongly. Loneliness was recoded combining 0 and 1 = no loneliness or distress; 2 = slight, 3 = moderate, and 4 = severe loneliness.
Mental health measures comprised depression, generalized anxiety, panic, suicidality, depersonalization and Type D personality (also known as Distressed Personality).
The Patient Health Questionnaire (PHQ-8; 25), quantifies depression by the frequency of being bothered by each of the 9 diagnostic criteria of major depression over the past 2 weeks, adding up to a sum score between 0 and 27 points. According to [
25
], caseness was defined by a PHQ-8 sum score of ≥10, achieving a sensitivity of 88% and a specificity of 88% for major depression.
Generalized anxiety was assessed with the two screening items of the short form of the GAD-7 (Generalized Anxiety Disorder [GAD]-7 Scale; [
26
]). On the two screening items of the GAD-7, subjects rated "Feeling nervous, anxious or on edge" and "Not being able to stop or control worrying". According to [
27
], the sum score of the answers (0 = not at all, 1 = several days, 2 = over half the days, and 3 = nearly every day) assesses generalized anxiety with good sensitivity (86%) and specificity (83%).
Following the study by Michal et al. [
27
], we measured suicidal ideation by the item "In the last 2 weeks, have you had thoughts that you would be better off dead or of hurting yourself in some way?" of the PHQ-9 (PHQ-9; [
25
,
28
]). Significant suicidal ideation was defined when suicidal ideation was present for several days over the past two weeks or more (0 = not at all to 3 = nearly every day).
Panic was assessed by a single item "Did you have a panic attack in the last 4 weeks". Response mode was dichotomous: 0 = "no, does not apply", 1 = "yes it applies" [
29
].
The German version of the Type-D or Distressed Personality scale (ds14; [
30
] )assesses a pattern consisting of significant negative affectivity (≥10) in conjunction with significant social inhibition (≥10) with 7 items each.
Health behavior included smoking, which was dichotomized into non-smokers (never smoker and ex-smoker) and smokers (occasional smoker, i.e. cigarette/day, and smoker, i.e. cigarette/day).
Health care utilization was also assessed according to the number and kind of physicians visited in the past month and the number of inpatient treatments in the past year. We further inquired the intake of antidepressants and anxiolytics during the past month. Health care utilization variables were recoded (yes/no).
Computer-assisted personal interview
During the computer-assisted personal interview (cf. [
24
]) participants were asked about their alcohol consumption. As defined by Lampert & Kroll, socioeconomic status (SES) ranges from 3 (lowest) to 27 (highest SES). Additionally, the question "Do you live with your partner in a household together?" (no/yes) was administered.
Statistical analysis
We reported absolute numbers, percentages, or means with standard deviations. Comparisons between groups (no, slight, moderate and severe loneliness) were done with Kruskal Wallis test or Chi 2 tests.
In order to investigate the association between loneliness and depression (PHQ-8 ≥ 10), generalized anxiety (GAD-2 ≥ 3) and suicidal ideation, loneliness was used as a predictor in multiple generalized linear models with a binominal distribution and a log link function adjusted for sociodemographic variables.
P
-values are based on 2-tailed tests. No adjustments for multiple testing were performed, as this was an exploratory study. Due to the large number of tests, we recommend to interpret
p
-values with caution taking effect estimates into account. Statistical analyses were performed using SAS for Windows 9.4 TS Level 1 M1 (SAS Institute Inc.) Cary, NC, USA.
Results
Table
1
compares participants with different degrees of loneliness based on sociodemographic features, health related variables, and distress. A total of 10.5% reported some degree of loneliness: 4.9% were slightly, 3.9% moderately and 1.7% severely distressed by feeling lonely. Overall, mean age of lonely participants was lower. Loneliness was more frequent in women, in participants without a partner or without children. Almost four times as many lonely participants lived alone compared to those without loneliness. SES declined with increasing loneliness. No significant increases were found for previous unemployment, although there was a descriptive trend of a positive link between feeling lonely and previous unemployment.
Concerning health behavior, the proportion of current smokers almost doubled with increasing loneliness. There was no association with BMI. The average alcohol consumption was negatively linked to loneliness. Regarding health care utilization, there were strong increases in the intake of anxiolytics and antidepressants among lonely participants. The majority of participants (63%) with a strong degree of loneliness had visited a physician (vs. 42% with no feelings of loneliness), and 21% (vs. 13%) had had inpatient treatments. Regarding mental health, more than half of the loneliest participants were also depressed (vs. 5% in the group with feelings of loneliness), and over 40% in this group reported anxiety and suicidal ideation (which increased from 6% to 42%) and 30% panic attacks in the past 4 weeks. Type D increased considerably with the degree of loneliness.
Figure
1
presents the proportions of (at least slightly) lonely participants across the age range, separately for men and for women living with or without a partner at the time the participants were interviewed.
×
Among those living with a partner, loneliness was much lower; few men (1.4 to 2.7%) reported feeling lonely, whereas more than twice as many women reported feeling lonely (up to 5.9%). In contrast, about 10-20% of the participants living alone indicated feeling lonely. Women living alone in the age range 35-44 years (20.7% vs. 13.9%) and 55-64 years (19.3% vs. 11.6%) were considerably more affected by loneliness than men. In the age range of 45-54 years (14.2% vs. 15.4%) and 65-74 years (10.7% vs. 10.6%), no significant gender differences were observed when participant lived alone. Among those living alone, the highest proportion of loneliness was found in the youngest group of women in the range from 35 to 44 years (20.7%), whereas men tended to report heightened loneliness in the range from 45 to 54 years (15.4%).
Table
2
shows significant predictors of distress - separately for depression, anxiety, and suicidal ideation. In addition to loneliness, age, gender, partnership, socioeconomic status, generalized anxiety, panic attacks, and depression were included as predictors in each regression model. Loneliness as one of the predictors of the first regression model almost doubled the likelihood of depression (OR = 1.91). As we expected, generalized anxiety and panic attacks were highly associated with depression, too. Additional factors contributing to a strong overall prediction (c = .90) were lower age and SES. Similarly, loneliness also positively predicted anxiety (OR = 1.21), in addition to lower age, SES, female gender, increased panic attacks, and depression. Prediction of suicidal ideation by loneliness was also substantial (OR = 1.35) in addition to higher age, lower SES, generalized anxiety, panic and depression (overall model, c = .87).
Table 2
Prediction of depression, suicidal ideation, and anxiety in a German representative sample by loneliness controlling for demographic variables and other sources of distress (
N
= 15,010)
Depression (PHQ-8)

Anxiety (GAD-2)

Suicidal ideation

Variables

OR

95% CI

OR

95% CI

OR

95% CI

Loneliness

1.91

1.74-2.09

< 0.0001

1.21

1.09-1.34

0.0002

1.31

1.19-1.44

<0.0001

Age

0.99

0.98-0.99

0.0004

0.98

0.98-0.99

0.0002

1.03

1.02-1.03

<0.0001

Women

0.94

0.80-1.10

0.4209

1.25

1.06-1.49

0.01

0.92

0.79-1.08

0.3127

Partnership

0.92

0.76-1.11

0.3731

1.02

0.83-1.25

0.8771

0.80

0.67-0.95

0.0117

Socioeconomic status

0.94

0.92-0.96

< 0.0001

0.97

0.97-0.98

0.0043

0.96

0.95-0.98

0.0001

Generalized anxiety

2.91

2.73-3.11

< 0.0001

-

1.30

1.21-1.39

<.0001

Panic attack

2.98

2.42-3.67

< 0.0001

2.69

2.17-3.34

< 0.0001

1.49

1.19-1.86

0.0005

depression

-

1.46

1.42-1.49

< 0.0001

1.29

1.26-1.32

< 0.0001

c-statistic

0.90

0.91

0.87
Discussion
Regarding health care behavior, the majority of participants (63%) with a strong degree of loneliness had visited a physician (vs. 42% without loneliness), and 21% had had inpatient treatments.
Conclusions
Our findings support the view that loneliness poses a significant health problem for a sizeable part of the population with increased risks in terms of distress (depression, anxiety), suicidal ideation, health behavior and health care utilization.
Acknowledgement
We express our gratitude to the study participants and staff of the Gutenberg Health Study.
Funding
The Gutenberg Health Study is funded through the government of Rhineland-Palatinate ("Stiftung Rheinland-Pfalz für Innovation", contract AZ 961-386261/733), the research programs "Wissen schafft Zukunft" and "Center for Translational Vascular Biology (CTVB)" of the Johannes Gutenberg-University of Mainz, and its contract with Boehringer Ingelheim and PHILIPS Medical Systems, including an unrestricted grant for the Gutenberg Health Study. The funders had no role in study design, data collection and analysis, decision to publish, or preparation of the manuscript.
Availability of data and materials
For approved reasons, some access restrictions apply to the data underlying these findings. Data sets contain identifying participant information, which is not suitable for public deposition. Access to the local database is available upon request to the corresponding author.
Authors' contributions
All authors have made substantial contributions to this work, and they have been involved in drafting or revising the manuscript. They have read and approved the final manuscript. Conceived and designed the studies: MEB ANT EMK EB IR CJ MM JW PW TM KL. Performed the studies: MEB PW KL. Analyzed the data: CJ ANT EMK. Contributed materials, respectively analysis tools: MEB ANT EMK EB IR CJ MM JW PW TM KL. Wrote the paper: MEB ANT EMK EB IR CJ MM JW PW TM KL.
Competing interests
The authors declare that they have no competing interests.
Consent for publication
Not applicable.
Ethics approval and consent to participate
The GHS and its procedure, including the present analyses, were approved by the ethics committee of the Statutory Medical Board of Rhineland-Palatinate, Germany (reference no. 837.020.07; original vote: 22.3.2007, latest update: 20.10.2015). Participation was voluntary and written informed consent was obtained from each subject upon entry into the study.
Publisher's Note
Springer Nature remains neutral with regard to jurisdictional claims in published maps and institutional affiliations.
Open Access
This article is distributed under the terms of the Creative Commons Attribution 4.0 International License (
http://​creativecommons.​org/​licenses/​by/​4.​0/​
), which permits unrestricted use, distribution, and reproduction in any medium, provided you give appropriate credit to the original author(s) and the source, provide a link to the Creative Commons license, and indicate if changes were made. The Creative Commons Public Domain Dedication waiver (
http://​creativecommons.​org/​publicdomain/​zero/​1.​0/​
) applies to the data made available in this article, unless otherwise stated.