01.12.2018 | Research article | Ausgabe 1/2018 Open Access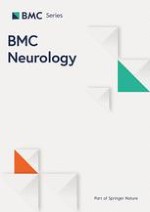 Long-term, telephone-based follow-up after stroke and TIA improves risk factors: 36-month results from the randomized controlled NAILED stroke risk factor trial
Zeitschrift:
Autoren:

Joachim Ögren, Anna-Lotta Irewall, Lars Söderström, Thomas Mooe
Wichtige Hinweise
Electronic supplementary material
Abstract
Background
Strategies are needed to improve adherence to the blood pressure (BP) and low-density lipoprotein cholesterol (LDL-C) level recommendations after stroke and transient ischemic attack (TIA). We investigated whether nurse-led, telephone-based follow-up that included medication titration was more efficient than usual care in improving BP and LDL-C levels 36 months after discharge following stroke or TIA.
Methods
All patients admitted for stroke or TIA at Östersund hospital that could participate in the telephone-based follow-up were considered eligible. Participants were randomized to either nurse-led, telephone-based follow-up (intervention) or usual care (control). BP and LDL-C were measured one month after discharge and yearly thereafter. Intervention group patients who did not meet the target values received additional follow-up, including lifestyle counselling and medication titration, to reach their treatment goals (BP < 140/90 mmHg, LDL-C < 2.5 mmol/L). The primary outcome was the systolic BP level 36 months after discharge.
Results
Out of 871 randomized patients, 660 completed the 36-month follow-up. The mean systolic and diastolic BP values in the intervention group were 128.1 mmHg (95% CI 125.8–130.5) and 75.3 mmHg (95% CI 73.8–76.9), respectively. This was 6.1 mmHg (95% CI 3.6–8.6,
p
 < 0.001) and 3.4 mmHg (95% CI 1.8–5.1,
p
 < 0.001) lower than in the control group. The mean LDL-C level was 2.2 mmol/L in the intervention group, which was 0.3 mmol/L (95% CI 0.2–0.5,
p
 < 0.001) lower than in controls. A larger proportion of the intervention group reached the treatment goal for BP (systolic: 79.4% vs. 55.3%,
p
 < 0.001; diastolic: 90.3% vs. 77.9%,
p
 < 0.001) as well as for LDL-C (69.3% vs. 48.9%,
p
 < 0.001).
Conclusions
Compared with usual care, a nurse-led telephone-based intervention that included medication titration after stroke or TIA improved BP and LDL-C levels and increased the proportion of patients that reached the treatment target 36 months after discharge.
Trial registration
ISRCTN Registry
ISRCTN23868518
(retrospectively registered, June 19, 2012).