Erschienen in: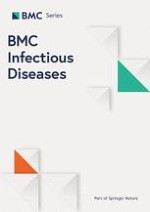 Open Access 01.12.2022 | Research
Meet–Test–Treat for HCV management: patients' and clinicians' preferences in hospital and drug addiction services in Italy
Erschienen in: BMC Infectious Diseases | Ausgabe 1/2022
Abstract
Background
It has been estimated that the incidence of chronic hepatitis C virus (HCV) will not decline over the next 10 years despite the improved efficacy of antiviral therapy because most patients remain undiagnosed and/or untreated. This study aimed to investigate the opinion of relevant target populations on the practicability, effectiveness and best modalities of the test-and-treat approach in the fight against HCV in Italy.
Methods
A survey was delivered to patients with HCV from the general population, patients from drug addiction services, hospital physicians and healthcare providers for drug addiction services.
Results
For both hospital clinicians and SerD HCPs, tolerability is shown as the most important feature of a suitable treatment. Time to treatment (the time from first contact to initiation of treatment) is deemed important to the success of the strategy by all actors. While a tolerable treatment was the main characteristic in a preferred care pathway for general patients, subjects from drug addiction services indicated that a complete Meet–Test–Treat pathway is delivered within the habitual care center as a main preference. This is also important for SerD HCPs who are a strong reference for their patients; hospital clinicians were less aware of the importance of the patient-HCP relationship in this process.
Conclusion
The health system is bound to implement suitable pathways to facilitate HCV eradication. A Meet–Test–Treat program within the drug addiction services may provide good compliance from subjects mainly concerned with virus transmission.
Supplementary Information
Publisher's Note
Springer Nature remains neutral with regard to jurisdictional claims in published maps and institutional affiliations.
DCE
Discrete choice experiment
SerD
Public drug addiction service
WHO
World Health Organization
Introduction
Increased case finding in targeted, high prevalence groups are required to maintain the treatment rate and achieve the HCV elimination goal.
To efficiently implement a test-and-treat approach, for which National guidelines are lacking, the needs, opinions and attitudes of all actors in the program must be known and taken into account within the local health system organization. In Italy, two relevant clinical settings can be identified, hospitals and public drug addiction services (SerD), representing two types of patients infected with HCV differently approaching the health system.
This study aimed to investigate the opinion of relevant target populations on the practicability, effectiveness and best modalities of the test-and-treat approach in the fight against HCV, in Italy. Aa discrete choice experiment (DCE) survey was carried out to use a rapid and direct method, and results were evaluated to measure differences of preferences. Among methods to assess preferences, some are more general, such as ranking or rating, and others more specific, including Standard Gamble, Time-Trade-Off, Visual Analogue Scale, Multi-Attribute Utility Instrument and Discrete choice experiment. The last one was chosen since it allows the simultaneous assessment of multiple attributes and is relatively simple since preferences are inferred from a series of stated choices between options, rather than explicitly identified by respondents and, in addition, respondents are not required to quantify their strength of preference for any treatment. The online questionnaire was directed to clinicians dealing with HCV infection, HCV patients, health operators working in SerDs, and subjects followed-up in SerDs.
Methods
Study population
An online DCE survey was designed to collect data from two clinical settings in Italy: clinical centers where patients are diagnosed and treated for HCV infection (hospitals) and public health services dedicated to the assistance of addicted subjects (SerD), mostly to IVDU. Four target populations were invited to answer the survey: physicians working in hospitals (hospital clinicians), healthcare providers (HCPs) active in SerDs (SerD HCPs), patients currently or previously infected with HCV and followed-up in hospitals (hospital patients), and addicted subjects followed-up by SerDs (SerD patients).
A list of all Italian hospitals with units devoted to test and treat HCV patients was collected and checked by the project's organizing secretariat, and an e-mail invitation was sent to them all. Similarly, all Italian SerDs were identified starting from the list available on the Health Ministry website and their HCPs invited to participate in the survey. With regard to hospital patients, they were reached through the Italian Association of hepatitis patients (EpaC), a representative of which has fully collaborated in the design and interpretation of the results of this study. Finally, HCPs invited patients of SerDs involved in the study. No fee was given to participants to complete the survey.
Survey design
The survey was developed with the assistance of an independent third party (Calibra, Milan, Italy), providing methodological and statistical support, and then shared with the authors for discussion via several online meetings until a final agreement was reached. A cross-sectional survey was designed to collect information from clinicians and patients about participants' characteristics and preferences for care pathways and possible treatments. The online survey was tested through pilot interviews to a small number of patients (n = 15) to assess comprehensibility of questions and the relevance of the pathway and treatment attributes and levels [
18
]. The final version of the surveys was based on the feedback received during the tests. The questionnaires were available online from July to November 2020.
The questionnaires dedicated to each study population were made available online through the Sawtooth Software platform which managed the randomization of attributes and levels of the DCE comparisons and the collection of responses.
The questionnaires were divided into four sections: a first section dedicated to collecting information on the socio-demographic characteristics of those who answered the questionnaire, a section dedicated to evaluating the characteristics of the care pathway through a series of questions to be answered ranking the possible answers in order of importance, two sections with DCE comparisons, the first dedicated to the evaluation of comparisons between possible care pathways for the positive HCV patient and the second dedicated to the evaluation of comparisons between treatment characteristics (Additional file
1
: Fig. S1A, B). Results of the second part (analysis of ranking data and of the concordance between ranking and DCE data) are not the object of the present paper and will be presented in a next report.
Eight different discrete-choice experiments were developed: two domains (1. Care pathway, 2. Therapy), two settings (1. Hospital, 2. SerD), two stakeholders (1. Clinicians/HCPs, 2. Patients).
Attributes and levels were defined by a scientific board in four web-meetings, lasting each one about 2 h. The scientific board comprised two infectious disease specialists, three hepatologists, one SerD clinician, one patients' representative, and one biostatistician. The set of questions was customized to each population (hospital clinicians, SerD HCPs, hospital patients, SerD users) according to abilities and interests, to maximize understanding of the questionnaire and information retrieval.
Care pathway
Eight attributes for hospital clinicians were chosen: Time-to-test, Time-to-taking-charge, Time-to-treat, Compliance-to-test, Compliance-to-taking-charge, Compliance-to-treatment, Diagnostic tests, Monitoring path and a ninth attribute was added for SerD HCPs: Care setting. These attributes were chosen to decompose the whole Meet–Test–Treat pathway, distinguishing three phases: from information to test, from test to diagnosis, from diagnosis to treatment. Each phase was further described by two domains: Time and Compliance. In addition, the profile of the possible pathways was enriched by an attribute about the diagnostic procedures and an attribute about the intensity of monitoring during therapy. The levels of time and compliance attributes were chosen in order to indicate an optimal (or suboptimal) level (e.g. a compliance of 90%), an unsatisfactory level (e.g. a compliance of 50%) and an intermediate level (e.g. a compliance of 70%). The levels of the other attributes were chosen by the scientific board to represent the typical diagnostic assessment and monitoring in Italy. Finally, the levels of attribute "Care setting" (specific for SerD HCPs) were "inside the service" and "outside the service", to estimate the importance of testing and treating patients without the necessity to send them in external facilities.
Thinking to patients, the scientific board decided to reduce the dimension of profiles and thus to simplify choice tasks. Therefore, the three "time" attributes were collapsed in one, with levels approximately equal to the sum of the levels used for clinicians (the attribute Time Meet–Test–Treat was characterized by three levels: 2, 6 and 12 months). Compliance attributes were proposed identically to patients and clinicians, as well as the attributes "Monitoring path" and "Care setting" (only for SerDs). As regard to the attribute "Diagnostic tests", the levels were a little bit simplified for hospital and SerD users. Table S1 (Additional file
1
) reports the complete structure of Care pathway DCE (1.a, 1.b) and Therapy DCE (1.c, 1.d).
Treatment
Usually, DCE attributes of pharmacological therapy belong to three general categories: efficacy, side effects, modality of administration/monitoring. The scientific board decided to avoid the efficacy attribute since this is very high with currently available therapies and without a relevant variability. Modality of administration was indexed by "Number of pills per day", "Duration", "Concurrent use of other drugs". These attributes were proposed both to clinicians and patients and with identical levels. For clinicians, modality of administration was further explored by four binary attributes: "Necessity of genotyping", "Schedule", "Administrable regardless of hepatic status", "Administrable regardless of extra-hepatic diseases". In addition, "Side effects", with three levels of probability completed the features of therapies. For patients, besides the attributes shared with clinicians, modality of administration was explored by "Taking drugs" (with respect to meals). As regard to side effects, the scientific board decided to detail the typical side effects of anti-HCV therapies (diarrhea, headache, nausea) in order to evaluate their relative importance as choice drivers.
The random choice tasks were generated by Choice-Based Conjoint (CBC) method, available with Lighthouse Studio 9 (Sawtooth Software, Version 9.8.1). With regard to Care Pathway, eight random tasks were generated for clinicians and SerD HCPs, according to the "balanced overlap" method and, on the basis of indications obtained by testing the survey, a partial-profile design was applied, showing six (out of eight) attributes to hospital clinicians and seven (out of nine) to SerD HCPs. Tasks consisted in choosing obligatorily one of two profiles (combinations). For hospital patients and SerD users, six random tasks were generated, requiring to choose one of two profiles characterized by respectively four (out of six) and five (out of seven) attributes, thanks to a partial profile design.
With regard to Therapy, eight random tasks were generated for clinicians and SerD HCPs. In this case, a partial profile design was not applied, since in the pilot survey respondents did not show any problem in managing profiles characterized by eight attributes. Similarly, six random tasks were generated for hospital and SerD patients, again without applying partial profile design, thus showing profiles with all seven attributes identified to characterize therapies.
For each survey, sample size was defined by applying the "Test Design" tools of Sawtooth software, which use simulated data and compute logit efficiency, resulting in an estimate of standard errors for each attribute level. The general guideline is to achieve standard errors (SE) below 0.05. Considering also feasibility, based on factors such as number of specialists and of SerD staff potentially available, we slightly relaxed this requirement and planned surveys with 200 hospital clinicians (maximal estimated SE = 0.056), 200 SerD HCPs (maximal estimated SE = 0.057), 350 hospital patients (maximal estimated SE = 0.073) and 200 SerD users (maximal estimated SE = 0.094).
Data analysis
DCE data were analyzed with the multinomial logit model, which pools respondent data in a single aggregate model, allowing to estimate effects, also called "part-worth utilities" in conjoint analysis. Such utilities refer to degrees of worth or preference for a feature. Within each attribute, the effects sum to zero. That is because one level for each attribute is omitted in doing the estimation, and then supply a value afterward for the missing level that is equal to the negative of the sum of the others. Thanks to this "effect coding" positive (negative) part-worth utility for a given level can be interpreted as an index of its desirability (undesirability) and the higher (the lower) the utility, the more (the less) desirable the attribute level.
The standard errors for each effect-used to compute 95% confidence intervals—are taken from the matrix of covariances among estimates obtained by inverting a sum of squares and cross-products matrix.
Results
Out of 415 invited clinical centers, 190 responded and out of 955 invited SerD, 142 responded. The survey was completely answered by 190 hospital clinicians (73% of those who have started to fill in the questionnaire), 142 SerD HCPs (76%), 372 hospital patients (28%), and 131 SerD patients (61%). With respect to the planned sample size, the target was almost reached for hospital clinicians (190/200) and fully reached for hospital patients (372/350). However, we had a harder time recruiting all planned SerD HCPs (142/200) and patients (131/200). The large majority of respondents who did not complete the survey stopped at the very first pages of the online survey (title page or presentation or first question) and no information (age, sex, education, job, medical history, site of residence) is available to compare completers and non-completers. Respondents were located throughout the Italian territory and only two regions, accounting for a limited population (Molise and Valle d'Aosta), were not represented.
Characteristics of respondents are shown in Table
1
.
Table 1
Characteristics of subjects who participated in the study: hospital clinicians, SerD HCPs, and hospital patients and SerD patients
Hospital clinicians

SerD

Survey completers

n (%)

190 (73%)

142 (76%)

Age

Years, mean (SD)

54.1 (9.6)

58.0 (7.2)

Sex

Female, n (%)

79 (42%)

73 (51%)

Specialty

Hepatology: n (%)

23 (12%)

3 (2%)

Gastroenterology: n (%)

51 (27%)

7 (5%)

Infectious diseases: n (%)

91 (48%)

13 (9%)

Internal Medicine: n (%)

43 (23%)

14 (10%)

Other: n (%)

More frequent: n (%)

15 (8%)

Gerontology: 3 (20%)

107 (75%)

Psychiatry: 31 (29%)

Experience in HCV

 < 3 years, n (%)

4 (2%)

3 (2%)

3–5 years, n (%)

4 (2%)

4 (3%)

6–10 years, n (%)

16 (8%)

5 (4%)

 > 10 years, n (%)

166 (87%)

130 (91%)

Survey completers

n (%)

372 (28%)

131 (61%)

Age (years)

Mean (SD)

61.5 (9.6)

47.4 (10.4)

Sex

Female: n (%)

149 (40%)

26 (20%)

Level of education

Primary school: n (%)

74 (20%)

84 (64%)

High school: n (%)

182 (49%)

36 (28%)

Master's or bachelor degree: n (%)

115 (31%)

11 (8%)

Current condition

Sick patient: n (%)

33 (9%)

In treatment: n

8 (2%)

Cured patient: n (%)

339 (91%)

treatment duration, months: median (range)

3 (1–12)

Substance addiction type

Alcohol addicted: n (%)

28 (21%)

Drug addicted: n (%)

103 (79%)

Hepatitis C

Diagnosed: n (%)

372 (100%)

103 (82%)
Hospital clinicians had different specializations (some multiple specializations), all dedicated to medical care and treatment of physical diseases. SerD HCPs included non-physicians and medical doctors specialized in psychiatry. Although SerD HCPs included non-physicians, all respondents had clinical experience with HCV patients (i.e., psychological support to infected subjects). Most hospital patients had a past experience of HCV infection and were cured at the time of the survey. Most SerD patients had been diagnosed with HCV before the survey.
Preferences for Meet–Test–Treat approach: care pathway
Preferences for Meet–Test–Treat approach: treatments
Discussion
This survey investigated the attitude of four different populations involved with HCV management toward a Meet–Test–Treat strategy aiming to maximize the identification of subjects at risk of HCV infection and increase compliance to diagnostic tests and treatment of infected cases. This approach has the objective of eradicating HCV and has been proposed since the availability of effective and safe pharmacological treatment for HCV.
Patients affected with HCV have a very different relationship with the professionals of the health system depending on whether they are followed at the hospital or st the SerD, and as a consequence, HCPs working in these two settings have special strategies to deal with each type of patient. Using a quantitative methodology, a complex eight DCE study assessed differences and similarities of preferences among the four groups of actors. The authors choose to explore two main features of a possible program aimed at eradicating HCV: the clinical pathway from access to testing up to access to treatment and treatment itself.
The attitude of hospital patients highlighted their preference for a pathway involving the use of transient elastography; they expect to be closely analyzed, diagnosed and finally cured; this result may also be due to the majority of these patients having been treated before highly effective and safe regimens were available, allowing simple pre-treatment evaluations; on the contrary, SerD patients are less aware to the process, and to the accuracy of evaluation.
On the basis of both hospital clinicians and SerD HCPs, tolerability is shown as the most important feature of a suitable treatment. Absence of side effects, possibility to administer regardless of other liver diseases, and of a liver condition were considered extremely important for a therapy to be proposed to patients. In addition, the administration of one pill per day was also appreciated by clinicians and SerD HCPs. Hospital clinicians answered that no necessity of genotyping was also a favorable attribute, while this characteristic was irrelevant for SerD clinicians.
In the opinion of hospital patients, a suitable treatment for HCV must have a very low risk of headache, diarrhea, and nausea; all the other characteristics are relatively less important, including the number of pills per day and modification of concurrent use of other drugs. It may be speculated that these patients desire a tolerable treatment to not interfere with their daily activities.
The SerD patients showed a different attitude toward treatment characteristics; they were less interested in the absence of adverse events than hospital patients, and the importance of tolerability was not higher than the importance of the number of pills per day. Indeed, opioid use or substitution is likely to reduce the risk for such side effects.
In conclusion, this survey showed the preferences of clinicians and patients concerning attributes related to socio-demographic characteristics, importance of the care pathway characteristics, comparisons between possible care pathways for the positive HCV patient and comparisons between treatment characteristics. Policymakers and all others involved should take into account these preferences when planning a Meet–Test–Treat strategy. This study takes into account the needs and preferences of most of the actors in the process, in order to optimize it. As a whole, peculiar needs of patients followed-up by SerDs were identified, and these subjects should be met in healthcare structures familiar to them. In the joint perspective of HCPs and of lay people, the diagnostic process should be rapid and thorough, and treatment should be tolerable and accessible, while treatment efficacy is taken for granted.
Acknowledgements
The authors wish to thank all of the study participants for their contribution(Additional file
1
: 3). DCE methodology, study design, data collection and statistical analysis have been provided by Calibra Srl with the support of Prof. Patrizio Pasqualetti. Editorial assistance was provided by Laura Brogelli, PhD, and Aashni Shah (Polistudium srl); this activity was funded by Calibra srl.
Declarations
Ethics approval and consent to participate
Ethics approval was not applicable. The study was designed and approved by the scientific board (all members are authors of the present paper). This study was not about specific treatments or diagnostic tests and could not be classified according to the typical distinction between experimental and observational study. Participants (doctors and patients) were only interviewed through a questionnaire aimed at eliciting their preferences about different care path options and about therapy options, most of them hypothetical and not corresponding to a real available option. For this reason, the study protocol and the questionnaire were not submitted to ethical committee of institutional board for approval. Before obtaining answers from participants, informed consent was obtained from all subjects, which were all above 18. The study design and the main data-analysis was conducted according to Good Research Practices for Conjoint Analysis applications in health (Bridges et al. 2011). In addition, conjoint analysis was performed by means of a specific and certified software (Sawtooth Software Lighthouse Studio).
Consent for publication
Not applicable.
Competing interests
MA received grants from Merck Sharp & Dhome, Bristol-Myers Squibb, Gilead Sciences, Abbvie, and Janssen-Cilag, and fees for board membership from Merck Sharp & Dhome, Gilead Sciences, ViiV Healthcare, Abbvie. NC declares grants from ViiV Healthcare, Janssen-Cilag and Gilead Science and personal fees from Gilead Sciences, Abbvie, Bristol-Myers Squibb, Correvio and Merk-Sharp & Dohme, Angelini. AM declares grants from Gilead Sciences, Merck Sharp & Dhome, and Intercept. AC, SF, IG, FAN, and PP declare no relevant conflict of interest.
Open Access
This article is licensed under a Creative Commons Attribution 4.0 International License, which permits use, sharing, adaptation, distribution and reproduction in any medium or format, as long as you give appropriate credit to the original author(s) and the source, provide a link to the Creative Commons licence, and indicate if changes were made. The images or other third party material in this article are included in the article's Creative Commons licence, unless indicated otherwise in a credit line to the material. If material is not included in the article's Creative Commons licence and your intended use is not permitted by statutory regulation or exceeds the permitted use, you will need to obtain permission directly from the copyright holder. To view a copy of this licence, visit
http://​creativecommons.​org/​licenses/​by/​4.​0/​
. The Creative Commons Public Domain Dedication waiver (
http://​creativecommons.​org/​publicdomain/​zero/​1.​0/​
) applies to the data made available in this article, unless otherwise stated in a credit line to the data.
Publisher's Note
Springer Nature remains neutral with regard to jurisdictional claims in published maps and institutional affiliations.