01.12.2020 | Case report | Ausgabe 1/2020 Open Access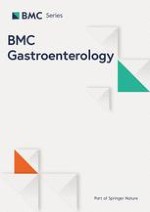 Metastatic rectal cancer to papillary thyroid carcinoma: a case report and review of literature
Zeitschrift:
Autoren:

Min Luo, Yu Huang, Yongqiang Li, Yumei Zhang
Wichtige Hinweise
Publisher's Note
Springer Nature remains neutral with regard to jurisdictional claims in published maps and institutional affiliations.
Abbreviations
mCRC
Metastatic colorectal cancer
18F-FDG PET/CT
Fluorine-18-fluorodeoxyglucose-positron emission tomography integrated with computed tomography
SUV max
Maximum standard uptake value
FNAB
Fine-needle aspiration biopsy
PTC
Papillary thyroid carcinoma
TTF-1
Thyroid transcription factor-1
CDX-2
Caudal-related homeobox transcription factor-2
EGFR
Epidermal growth factor receptor
NCCN
National Comprehensive Cancer Network
HNPCC
Hereditary nonpolyposis colorectal cancer
Background
Colorectal cancer (CRC), with an estimated number of over 1.8 million new cases and 881,000 cancer-related deaths worldwide in 2018, ranks the third most commonly diagnosed cancer but is the second leading cause of cancer-related death in the world [
1
]. Notably, 21–26% of CRC patients in the United States had distant metastasis at diagnosis and the overall survival rate in patients with metastatic colorectal cancer (mCRC) was 12% at 5 years [
2
]. The common sites of rectal cancer include regional lymph nodes, the liver, and the lungs, but metastasis to the thyroid gland is rare. And furthermore, rectal cancer to primary thyroid neoplasm metastasis, a tumor-to-tumor metastasis, is extremely rare. Up to date, only eight documented cases of mCRC to primary thyroid neoplasm metastasis were reported [
3
–
10
]. We report here a case of metastatic rectal adenocarcinoma to the papillary thyroid carcinoma and review the related literature on tumor-to-tumor metastasis of CRC in the thyroid gland.
Case presentation
A 34-year-old female patient had an abdominal perineal radical resection (Miles operation) of a rectal cancer in February 2012, with a normal carcinoembryonic antigen (CEA) level of 3 ng/mL (reference range: <5.2 ng/mL). The postoperative pathology revealed a moderately differentiated rectal adenocarcinoma, with obvious invasion to posterior vaginal wall and regional lymph node metastases (pT4bN1M0, stage IIIC, Dukes C). The patient had adjuvant chemotherapy with CapeOx (capecitabine and Oxaliplatin) for six cycles postoperatively followed by chemoradiation. No evidence of tumor recurrence and metastasis was detected by fluorine-18-fluorodeoxyglucose-positron emission tomography integrated with computed tomography (
18
F-FDG PET/CT) scan in January 2013. Her disease recurred in February 2015 when bilateral pulmonary metastasis was found by follow-up CT scan. Intermittent oral chemotherapy of capecitabine was performed at the patient's request from March 2015. In June 2017, she noted gradual enlargement of the anterior cervical bump, until she presented with left neck pain and hoarseness (in February 2018). Physical examination revealed a hard and diffuse goiter, which had a size of 3 × 3 cm, moved with deglutition. At this time, blood tests revealed an elevated CEA (19 ng/ml) and normal thyroid function. The neck ultrasound showed multiple heterogeneous hypoechoic nodules in the thyroid gland, particularly at the expense of the left lobe measuring 23 × 17 mm, and swollen bilateral cervical lymph nodes. A
18
F-FDG PET/CT scan revealed increased focal FDG uptake in the multiple thyroid masses (maximum standard uptake value [SUV max] 9.7), multiple cervical lymph nodes (SUV max 7.8), enlarged lymph nodes in the fifth region of mediastinum (SUV max 7.3), and multiple nodules in both sides of the lung (SUV max 12.6) (Fig.
1
). There was no evidence of liver metastasis or abdominal masses. A fine-needle aspiration biopsy (FNAB) showed suspicious papillary thyroid carcinoma (PTC). The patient then underwent a total thyroidectomy and bilateral cervical lymph nodes dissection. Intraoperatively, the tumor was found to involve the left recurrent laryngeal nerve. The histopathology of thyroidectomy specimen revealed moderately differentiated adenocarcinomas in the left and right thyroid lobes, which had the same histology as the primary rectal adenocarcinoma. In the right thyroid lobe, an incidental concomitant presence of primary papillary carcinoma (diameter 5 mm) was detected in metastatic adenocarcinoma. Immunohistochemical (IHC) staining was performed using thyroid transcription factor-1 (TTF-1), paired box protein 8 (PAX8), cytokeratin 20 (CK20), caudal-related homeobox transcription factor-2 (CDX-2) and villi protein (Villin) in order to clarify the origin of the tumor. The tumor cells of metastatic rectal adenocarcinoma were positive for gastrointestinal markers CDX2, CK20 and Villin but were negative for TTF-1 and PAX8 (Fig.
2
). In contrast, the tumor cells in the PTC were positive for TTF-1 and PAX8, but negative for rectal adenocarcinoma marker (Fig.
3
). Histopathological and IHC examinations of the neck lymph nodes were consistent with the diagnosis of rectal adenocarcinoma metastasis. The histological diagnosis of this patient was papillary thyroid carcinoma pT1aN0M0, Stage I, and multiple metastatic rectal adenocarcinoma rT4bN1M1b, stage IVB. Due to metastatic rectal adenocarcinoma, RAS,
BRAF
V600E and PI3K molecular assay was performed and revealed that NRAS,
BRAF
V600E and PI3K was wild type but KRAS exons 2 had a mutation. Therefore, the patient was not eligible for cetuximab treatment, which was the inhibitor of the epidermal growth factor receptor (EGFR). She received levothyroxine supplementation therapy and palliative chemotherapy with irinotecan and anti-angiogenesis for the metastatic rectal adenocarcinoma.
×
×
×
After 1 year of thyroidectomy, no evidence showed newly developed lesion of recurrent PTC. Currently, the patient remains alive and receives Regorafenib to prevent the aggravation of pulmonary metastases.
Discussion and conclusions
Metastatic rectal carcinoma to a primary thyroid malignancy is exceptionally uncommon. The frequency of rectal cancer to thyroid neoplasm metastasis is increasing due to the improved diagnostic technologies and long-term survival. The possibility of rectal cancer to thyroid neoplasm metastases should be considered in patients with a history of rectal cancer and with a thyroid lesion. Histological examination of thyroid specimen, histomorphology in comparison with the prior primary rectal cancer, specific immunohistochemical and molecular markers are the keys to diagnose rectal cancer to thyroid tumor metastasis. Thyroidectomy may be a feasible treatment for symptomatic thyroid metastasis or thyroid cancer which would relieve the clinical symptoms. However, these recommendations may not be translatable into clinical, for which further work is required to develop a standardized, reproducible and valid evaluation methodology. we need to gain more available evidence from large or multi-center clinical data, such as retrospective cancer center records or the National Cancer Institute's Surveillance Epidemiology and End Results (SEER). It is hoped this proposed approach will help clinicians to diagnose rectal cancer to thyroid neoplasm metastases and evaluate treatment.
Ethics approval and consent to participate
Ethics approval by committee was not required for this case report.
Consent for publication
Written informed consent was obtained from the patient for publication of this case report and any accompanying images. A copy of the written consent is available for review by the Editor of this journal.
Competing interests
The authors declare that they have no competing interests.
Open Access
This article is licensed under a Creative Commons Attribution 4.0 International License, which permits use, sharing, adaptation, distribution and reproduction in any medium or format, as long as you give appropriate credit to the original author(s) and the source, provide a link to the Creative Commons licence, and indicate if changes were made. The images or other third party material in this article are included in the article's Creative Commons licence, unless indicated otherwise in a credit line to the material. If material is not included in the article's Creative Commons licence and your intended use is not permitted by statutory regulation or exceeds the permitted use, you will need to obtain permission directly from the copyright holder. To view a copy of this licence, visit
http://​creativecommons.​org/​licenses/​by/​4.​0/​
. The Creative Commons Public Domain Dedication waiver (
http://​creativecommons.​org/​publicdomain/​zero/​1.​0/​
) applies to the data made available in this article, unless otherwise stated in a credit line to the data.
Publisher's Note
Springer Nature remains neutral with regard to jurisdictional claims in published maps and institutional affiliations.