01.12.2018 | Research article | Ausgabe 1/2018 Open Access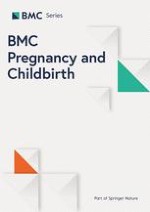 Mother–infant interaction quality and sense of parenting competence at six months postpartum for first-time mothers in Taiwan: a multiple time series design
Zeitschrift:
Autoren:

Fen-Fang Chung, Gwo-Hwa Wan, Su-Chen Kuo, Kuan-Chia Lin, Hsueh-Erh Liu
Wichtige Hinweise
Electronic supplementary material
Abstract
Background
For first-time mothers, not knowing how to interact with newborn infants increases anxiety and decreases the quality of the parent–infant interactions. A substantial lack of interactional knowledge can ultimately limit the adjustments necessary for a stable transition into motherhood. This study investigated how postpartum parenting education influenced first-time mothers' mother–infant interaction quality and parenting sense of competence.
Methods
Eighty-one healthy first-time-mother and infant dyads were recruited. The control group (
n
 = 40) received postpartum care based on the medical and cultural norms practiced in Taiwan, while the experimental group (
n
 = 41) received, on top of typical care, education by way of a 40-min videotape on infant states, behaviors, and communication cues, as well as a handout on play practices. Data were collected at five points: within the first week, and during follow-ups in the first, second, third, and sixth months after birth. We administered the Chinese versions of the Parenting Sense of Competence Scale and Edinburgh Perinatal Depression Scale, and used the Nursing Child Assessment Teaching Scale to score videotaped mother–infant interactions.
Results
We observed an increase in the quality of mother–infant interaction within the experimental group only. Furthermore, at the five assessment points, we observed no significant changes in perceived parenting competence. Among all subjects, there were correlations between postpartum depression scores, parenting competency, and quality of mother–infant interaction.
Conclusions
Our results indicate that first-time mothers in Taiwan who are provided with extra education on infants' abilities and how to effectively play with infants are likely to exhibit improvements in quality of interaction.