01.12.2017 | Review | Ausgabe 1/2017 Open Access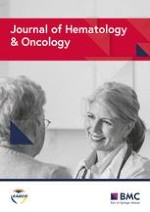 New treatment options for metastatic renal cell carcinoma with prior anti-angiogenesis therapy
Zeitschrift:
Autoren:

Kevin Zarrabi, Chunhui Fang, Shenhong Wu
Abbreviations
ccRCC
Clear cell renal cell carcinoma
CTLA-4
Cytotoxic T-lymphocyte-associated antigen 4
HRQoL
Health-related quality of life
mPFS
Median progression-free survival
mRCC
Metastatic renal cell carcinoma
mTOR
Mammalian target of rapamycin
NCCN
National Comprehensive Cancer Network
nccRCC
Non-clear cell renal cell carcinoma
PD-1
Programmed death receptor-1
PDGF
Platelet-derived growth factor
PFS
Progression-free survival
TKI
Tyrosine kinase inhibitor
VEGF
Vascular endothelial growth factor
VEGFR
Vascular endothelial growth factor receptor
Background
Each year, over 320,000 individuals will be diagnosed with renal cell carcinoma (RCC) accounting for an annual death toll of over 140,000 people. The incidence of RCC has steadily risen over the past 10 years and accounts for 2–3% of all adult malignancies [
1
]. Upon the diagnosis of RCC, curative surgery is an option for those with early stage localized tumors. However, localized disease may undergo early hematogenous dissemination leading to metastasis. Sites of early metastases include the lungs, lymph nodes, liver, bone, and brain. RCC can also metastasize to the adrenal glands, the contralateral kidney, although less commonly [
2
]. Individuals with advanced disease face high rates of morbidity and mortality with a median 5-year survival rate of 53% for stage III disease and 8% for metastatic disease [
3
,
4
]. However, death rates from RCC have remained stable or decreased in most countries with advanced healthcare [
5
]. This steady decline can be attributed to the advent of new biological agents rapidly developed over the past few years that are readily employable in the clinical setting.
RCC is a heterogeneous disease and is subcategorized based on histological and cytogenetic signatures, with 80% characterized as clear cell renal cell carcinoma (ccRCC) and 20% as non-clear cell carcinoma (nccRCC) [
6
]. Both types can occur either sporadically or due to a hereditary predisposition. However, both forms are associated with gene mutations to the short arm of chromosome 3 and specifically to the
VHL
tumor suppressor gene [
7
,
8
]. In the natural setting, the
VHL
gene encodes the substrate recognition module of a ubiquitin ligase that targets hypoxia-inducible factor (HIF) for destruction in the presence of oxygen. However,
VHL
is mutated or methylated in up to 90% of patients with ccRCC [
9
]. When the
VHL
gene is mutated, its tumor suppressor function is lost and HIF accumulates to high levels, leading to the activation of multiple genes including vascular endothelial growth factor (VEGF) and platelet-derived growth factor (PDGF). Ultimately, this cascade of events culminates in unregulated cell growth, uncontrolled angiogenesis, and increased tumor-cell invasion.
Elucidation of this underlying pathway has led to the development of a number of target-based therapies for patients with advanced RCC. Prior to the advances in therapeutics seen over the last decade, the mainstay of treatment for metastatic disease was cytokine-based treatment with high dose interleukin-2 (IL-2) and interferon-alpha (IFN-α) after their FDA approval in the 1990s [
10
]. Although this therapy regimen produced objective responses, there were significant toxicities, treatment benefit was only seen in 5–15% of patients, and outcome for the majority of patients was poor [
11
,
12
]. Since 2004, the advances in target-based therapy and immunotherapy modalities have created a paradigm shift in the treatment of RCC. These agents have had a remarkable effect on patient outcomes with increased progression-free survival rates; however, virtually all patients eventually develop the progression of disease [
7
]. The high likelihood of disease progression remains a challenge due to therapeutic resistance. Refractory disease is currently being managed with sequentially changing therapy, but morbidity and mortality remain high. Herein, we review the most up-to-date practices and emerging therapies for the treatment of refractory RCC after anti-angiogenesis therapy and focus on newly approved agents including cabozantinib, nivolumab, and lenvatinib.
The primary role of anti-angiogenesis in first-line therapy for mRCC
The armamentarium of agents approved for the first-line treatment of metastatic RCC (mRCC) has rapidly developed over the years and now includes the small-molecule VEGF tyrosine kinase inhibitor (TKI)-sunitinib and pazopanib, a monoclonal antibody targeting VEGF-bevacizumab in combination with interferon, and an mammalian target of rapamycin (mTOR) inhibitor-temsirolimus, as well as high dose IL-2. In the recent past, the approach to the treatment of patients with mRCC entailed sequential employment of agents targeting VEGF or mTOR pathways. Agents with anti-angiogenesis properties have become the mainstay of initial therapy for advanced RCC due to their preferable efficacy and toxicity profile. The current level 1 recommendation from the National Comprehensive Cancer Network (NCCN) and the European Association or Urology is the use of oral, multi-target, tyrosine kinase inhibitors (TKIs)—specifically sunitinib and pazopanib—in the first-line setting [
13
,
14
].
VEGF-targeted tyrosine kinase inhibitors
Monoclonal antibody targeting VEGF
Bevacizumab is a humanized recombinant monoclonal antibody against VEGF-A [
28
]. It was originally evaluated in a randomized phase II trial showing increased time to disease progression in patients who failed high-dose IL-2 [
29
]. Such promising data culminated in the AVOREN trial, a phase III, randomized, double-blinded study of 641 patients treated with bevacizumab plus IFN-α or placebo with IFN-α. Study results include bevacizumab benefit with mPFS (10.2 vs. 5.4 months), RR (30.6 vs. 12.4%), and a trend towards improved survival [
30
,
31
]. A similar trial studying the viability of bevacizumab in the first-line setting (the CALBG trial) randomized patients to receive bevacizumab with IFN-α or IFN-α alone. In concordance with the AVOREN trial, the CALBG study showed that the patients in the bevacizumab arm had a greater mPFS and RR. These data propelled bevacizumab as a viable first-line agent alongside sunitinib and pazopanib therapies [
32
]. Bevacizumab has been studied in combination with sunitinib, sorafenib, or temsirolimus, and all encountered significant dose-limiting toxicities [
30
–
33
]. Currently, bevacizumab in combination with interferon has a category 1 NCCN recommendation for mRCC.
mTOR inhibitors
A serine/threonine kinase and member of the PI3K family, mammalian target of rapamycin (mTOR), is implicated in the activation of a number of growth factors and signaling cascades, therefore having implications in tumorigenesis and angiogenesis [
33
–
35
]. Interestingly, the role of mTOR signaling in solid cancers was primarily investigated in the RCC model with the ultimate development of targeted agents for systemic therapy in mRCC patients [
36
,
37
]. Over the past few years, experts have supported the growing body of evidence that there is a greater efficacy of VEGFR inhibitors compared to mTOR inhibitors in patients with mRCC [
38
]. Notwithstanding, temsirolimus and everolimus have had principal roles in mRCC in both the first-line and refractory setting.
Temsirolimus is the only mTOR inhibitor approved for the first-line treatment of mRCC with poor prognosis. In the phase III Global ARCC trial, temsirolimus was studied for first-line use in 626 previously untreated patients with mRCC with poor prognosis features based on MSKCC prognostic model. Participants were considered poor prognosis if three of the following six criteria were met: LDH ≥ 1.5 × ULN, Ca
++
of ≥10 mg/dL, diagnosis to treatment initiation of <1 year, KPS 60–70%, ≥2 metastatic sites [
39
]. Of note, this study was indiscriminant of histological subtype and included both ccRCC and nccRCC subjects. ARCC compared IFN-α or a combination of temsirolimus and IFN-α. Temsirolimus monotherapy demonstrated a superior OS of 10.9 months compared to either IFN-α (7.3 months) or combination therapy (8.4 months). ARCC also reported temsirolimus to have a superior mPFS of 3.8 months over IFN-α (1.9 months) [
40
]. Temsirolimus is currently recommended by the NCCN for first-line use in patients with mRCC with features of poor prognosis.
While temsirolimus has not been compared directly with either sunitinib or pazopanib in the first-line setting for patients with mRCC, the issue of optimal sequencing between VEGF TKIs and mTOR inhibitors was addressed in the RECORD-3 trial using a different mTOR inhibitor, everolimus. RECORD-3 was a phase II study comparing the mPFS of treatment-naïve mRCC patients treated with sequential first-line everolimus and second-line sunitinib versus first-line sunitinib and second-line everolimus. The use of everolimus followed by sunitinib failed to demonstrate non-inferiority with regard to mPFS. To this end, study outcomes did not support the use of everolimus in first-line setting [
41
].
Paradigm shift in the treatment of mRCC after anti-angiogenesis therapy
The primary challenge of mRCC is that complete response to treatment with a single agent is rare. Disease progression is expected and tumor resistance is an inevitable reality. mRCC remains incurable in most instances, and mechanisms of tumor-cell resistance to conventional radiotherapy and chemotherapy have been an active area of research. Proposed mechanisms include overexpression of multidrug resistance gene
MDR-1
, cell survival gene
clusterin
, PKC-ζ, L2 cell adhesion molecule L1-CAM, P-glycoprotein, various DNA repair proteins, the antiapoptotic gene
bcl-2
, glutathione S-transferase, decreased expression of DNA topoisomerase, loss of HIF-1α regulation, accumulation of HIF-2α, and suppression of p53 [
40
,
42
]. Targeting these resistance mechanisms is an area of ongoing studies and may play a role in future approaches to the treatment of advanced RCC.
Prior to the approval of everolimus by FDA in 2009 for the second-line use in mRCC, there was no established treatment option for patients who progressed on first-line VEGF-directed therapy. Significant advancement has been made since, and the second-line treatment options now include TKIs—axitinib, cabozantinib, and lenvatinib; an anti-PD1 monoclonal antibody, nivolumab; and an mTOR inhibitor, everolimus. Sequential treatments have emerged as a viable approach to controlling drug resistance and overcoming resistance mechanisms [
43
], while the optimal sequence of treatment remains to be defined as few studies to date have directly compared drug efficacy [
44
].
Everolimus
The oral agent mTOR inhibitor, everolimus, was the first drug to be approved for second-line use in mRCC after progression on first-line VEGF TKI treatment. In the RECORD-1 trial, everolimus was compared to placebo in 410 mRCC patients whom had been previously treated for at least 6 months with sunitinib, sorafenib, or both [
45
]. The study's primary endpoint was mPFS, and everolimus performed superiorly to placebo with a significant mPFS difference of 4.0 to 1.9 months, respectively. A follow-up trial, RECORD-4, prospectively followed mRCC patients on everolimus after the progression of disease on either sunitinib, additional VEGF TKIs, or cytokine therapy [
46
] and confirmed the mPFS benefit of everolimus. The role of everolimus has been investigated beyond the second-line setting and investigators proposed that mTOR inhibition may have a role in untreated nccRCC. The ASPEN trial was a multicenter, open-label, randomized phase II trial designed to determine the mPFS of sunitinib and everolimus in a subset of patients with histologically proven nccRCC. Results favored sunitinib over everolimus (8.3 vs. 5.6 months) and reaffirmed the role of everolimus solely as a second-line agent, irrespective of histological subtype [
47
].
Sorafenib and axitinib
The role of second-line sorafenib has been investigated in the INTORSECT trial, which enrolled patients whom had progressed after sunitinib therapy and randomized them to receive either temsirolimus or sorafenib with a primary endpoint of mPFS and secondary endpoints of safety, ORR and OS. The study concluded there was no difference in mPFS between the two agents; however, sorafenib demonstrated a superior OS of 16.6 months over temsirolimus, 12.3 months. Both agents presented with an acceptable safety profile, and the adverse effects were consistent with the known toxicities of the drugs [
48
].
Axitinib is an oral, potent, small-molecule TKI that selectively inhibits VEGFR-1, VEGFR-2, and VEGFR-3 [
49
]. The role of axitinib in the second-line treatment of mRCC has been investigated in the phase III AXIS trial, which randomized 723 patients with mRCC whom had disease progression after first-line systemic therapy [
41
]. First-line therapy included sunitinib, cytokine therapy, bevacizumab plus IFN-α, or temsirolimus. The trial met its primary endpoint, mPFS, and axitinib was shown to offer a superior mPFS of 6.7 months compared to sorafenib, 4.7 months. There was, however, no difference in the OS between the axitinib-treated group and sorafenib-treated group [
50
]. Common axitinib toxicities observed in the study included diarrhea (55%), hypertension (40%), and fatigue (39%).
Cabozantinib
The second-line agents everolimus and axitinib had become the standard of care in refractory disease, but the mPFS was only extended by a mere 3 to 5 months after disease advancement on first-line therapy [
41
,
48
]. Within the past year, two novel VEGFR TKIs, cabozantinib and lenvatinib, have gained FDA approval for use in advanced RCC.
Cabozantinib is an oral, small-molecule TKI-targeting VEGFR that was originally approved for metastatic medullary thyroid cancer. In addition to VEGFR, cabozantinib targets receptor tyrosine kinases implicated in and relevant to mRCC; RET, KIT, AXL, and FLT3 [
51
]. A landmark study by Zhou et al. provided evidence that MET and AXL are upregulated in chronic sunitinib use and play a role in RCC tumor resistance to TKIs [
52
]. This data is in concordance with previous studies which suggest poor prognosis when MET/AXL are highly expressed by RCC tumor cells [
53
]. Cabozantinib was studied in the METEOR trial, which was a randomized, open-label, phase III trial comparing cabozantinib with everolimus in 658 patients with mRCC whom had advanced after TKI therapy. The study's primary endpoint was mPFS and secondary endpoints were OS and ORR. The rate of disease progression with cabozantinib was 42% lower than with everolimus. The METEOR trial met its primary endpoint, and cabozantinib demonstrated a superior mPFS of 7.4 months compared to 3.8 months with everolimus. An OS advantage was observed with cabozantinib (21.4 compared to 16.5 months), and the ORR significantly favored cabozantinib to everolimus, 21 to 5% (
p
 < 0.001) [
38
]. Cabozantinib was observed to have a similar safety profile to drugs in its own class (Table
1
). The incidence of grade 3 and 4 adverse effects was 68% with cabozantinib. The most common events were hypertension (15%), diarrhea (11%), and fatigue (9%). Dose reductions occurred in 60% of the study patients stratified to cabozantinib treatment. A grade 5 adverse event occurred in one patient [
54
].
Table 1
Common adverse effects of novel agents approved for mRCC
Adverse effect

Cabozantinib

Nivolumab

Lenvatinib

Any grade (%)

Grade 3/4 (%)

Any grade (%)

Grade 3/4 (%)

Any grade (%)

Grade 3/4 (%)

Diarrhea

85

11

13

1

72

12

Fatigue

65

9

35

2

50

8

Arthralgia/myalgia

11

<1

(11–21)

(0)

25

0

Decreased appetite

48

2

12

<1

58

4

Vomiting

34

2

(15–17)

(0)

39

4

Nausea

54

4

14

<1

62

8

Stomatitis

24

2

2

0

25

2

Hypertension

52

15

Not defined

Not defined

48

17

Peripheral edema

9

0

4

0

15

0

Cough

18

<1

9

0

17

2

Abdominal pain

20

4

(11–13)

(0)

31

4

Dyspnea

22

3

7

1

21

2

Decreased weight

33

2

Not defined

Not defined

48

6

Palmer-plantar erthrodysesthesia

50

8

Not defined

Not defined

15

0

Constipation

25

<1

(9–23)

(0)

37

0

Pruritus

8

0

14

0

6

0

Rash

15

<1

10

<1

17

0

Choueiri et al. 2015 [

54

]

CheckMate 025 Trial
The METEOR trial was published in November of 2016, and by April 2016, the FDA had approved cabozantinib as second-line treatment for advanced mRCC after anti-angiogenesis therapy. As to the question of where cabozantinib fits in the sequential treatment paradigm, its superiority to everolimus leaves axitinib as a possible comparator for a future study. Similar to the METEOR trial, the AXIS trial investigated disease refractory to sunitinib. Subgroup and post hoc analyses of the AXIS trial revealed that the patients whom had been treated with sunitinib and axitinib sequentially had a mPFS of 4.8 months and an ORR of 11% [
41
,
55
]. Considering the 9.1-month mPFS and ORR of 22% observed in this study, cabozantinib could be a marked advancement in the treatment of mRCC. Moreover, the success of cabozantinib serves as a proof-of-principle that the targets (MET and AXL) that were not affected by previous drugs have an in vivo role in mRCC disease.
Lenvatinib in combination with everolimus
One month after the FDA announcement of approval of cabozantinib for mRCC, lenvatinib was approved for the treatment of patients with advanced mRCC in combination with everolimus following disease resistance to TKIs. Lenvatinib is an oral, multi-target TKI of VEGFR1-3, FGFR1-4, PDGFRα, RET, and KIT [
56
]. First established as a therapy for differentiated thyroid cancer, lenvatinib has had a favorable antitumor profile with acceptable toxicities in a multitude of solid tumors in both phase I and II trials [
57
,
58
]. The mechanism by which tumors develop VEGF resistance and develop compensatory angiogenesis pathways provides the rationale for studies on drugs with multiple targets [
59
]. Prior in vivo studies using mouse xenografts of human RCC showed a reduction in tumor volume with a lenvatinib and everolimus combination [
60
]. Further, in vitro binding studies reveal a highly specific binding site to the receptor kinase domain, suggesting possible limited toxic effects [
61
]. To this end, lenvatinib had been identified as a candidate for clinical studies in patients with advanced mRCC refractory to first-line agents.
The role of lenvatinib in the treatment of mRCC has been studied in a randomized, phase II, open-label, multicenter trial, which enrolled 153 patients with mRCC that progressed on first-line VEGF-directed therapy [
62
]. Patients were stratified in a 1:1:1 ratio and received lenvatinib, everolimus, or combination therapy with a primary endpoint of mPFS. Lenvatinib plus everolimus significantly prolonged mPFS compared to everolimus, 14.6 to 5.5 months, but not to single-agent lenvatinib, 7.4 months. Moreover, OS was increased in the group receiving the dual-therapy compared to everolimus alone, although not statistically significant. Single-agent lenvatinib significantly prolonged mPFS compared to everolimus as well. However, the size of the benefit of the combination therapy as compared to the benefit of single-agent lenvatinib suggests that efficacy was most robust with the combination therapy [
63
]. The design of this three-armed study not only provides objective clinical data but also presents an emerging concept in mRCC therapy that combination drugs targeting multiple pathways (in this case VEGF and mTOR) could simultaneously inhibit two critical independent pathways synergistically and can potentially prevent resistance to single-agent therapy [
62
].
The toxicity profile of the combination therapy was consistent with the known toxicities of each individual agent (Table
1
). Expectedly, the combination therapy exhibited more frequent adverse events than either single therapy. These most common grade 3 and 4 treatment-emergent adverse events from the dual-therapy patient group include constipation (37%), diarrhea (20%), fatigue (14%), and hypertension (14%). The increased likelihood of toxicity is an appreciable concern and should be considered by clinicians when deciding upon second-line therapy.
Immunotherapy with PD-1 and PD-L1 inhibitors
Treatment selection after anti-angiogenesis therapy
The approach to the decision of drug sequence requires consideration of the drug's side-effect profile and patient preference. Nivolumab is a biweekly intravenous infusion while cabozantinib is an oral medication that is more convenient but subject to patient compliance. The most common side effect of nivolumab appears to be fatigue, while cabozantinib causes more diarrhea and hand-foot syndrome.
Conclusions
Long-term control of disease in the treatment of mRCC has been a challenge due to drug resistance. We have witnessed the armamentarium of treatment options for mRCC rapidly evolve, including the approval of the novel agents cabozantinib, nivolumab, and lenvatinib. mPFS and OS have been prolonged, toxicities reduced, and treatment options have been extended to the third- and fourth-line settings with the design of targeted and immunotherapies. Additionally, a number of active clinical trials are examining agents for future use in mRCC and will further expand the list of FDA-approved drugs (Table
3
). However, the tremendous rate by which novel agents are being designed has created a level of complexity which clinicians must manage; treatment plans for patients have become highly variable with fewer studies assessing optimal sequence or combination of agents [
64
]. The question of sequencing is not unique to mRCC, as this dilemma is commonly faced when multiple therapeutic agents are developed over a short period of time for any disease process [
44
]. Thankfully, there are a number of randomized phase II and III trials currently ongoing that are examining both sequencing and combinatorial effects of already employed agents.
Future directions for the management of mRCC are not limited to studies investigating optimal sequence of therapies. There remains ambiguity as to the response of different histological subtypes of RCC to standard treatments [
47
]. There have been a number of studies in this area; however, the complexity of the various molecular mechanisms behind each subtype requires more expansive research efforts. Histological and pathological variants differ in disease biology, clinical behavior, prognosis, and response to systemic therapy [
81
]. Characterizing the molecular basis for each subtype will allow for greater precision for future clinical trial design with regard to targeted therapy and choice of agents. Active clinical trials are investigating possible synergism between concomitant targeted therapy and immunotherapy (Table
3
). The potential of these studies, together with the advances in genomic medicine, provides a promising outlook for future care of patients with RCC.
In this review, we have highlighted the current landscape for mRCC treatment in the first-line and second-line settings. The anti-angiogenesis agents, sunitinib and pazaopanib, have remained the most utilized first-line agents [
82
]. After the use of these agents, axitinib and everolimus have been used extensively, but now, new agents including cabozantinib, nivolumab, and lenvatinib in combination with everolimus have provided a paradigm shift for the treatment of patients with prior anti-angiogenesis therapy. These novel therapies have gained traction for use in the second-line setting since their FDA approval. Questions remain as to what is the optimal selection of drugs in this setting. The combination of novel immunotherapies with targeted therapy has potential to dramatically improve the outcome for patients with mRCC.
Acknowledgements
Not applicable.
Funding
This report required no funding.
Availability of data and materials
Data sharing is not applicable to this article as no datasets were generated or analyzed during the current study.
Authors' contributions
KZ, CF, and SW contributed to the writing of the manuscript and creating of the table. All authors read and approved the final manuscript.
Competing interests
S. Wu is a speaker for Exelixis, Novartis, and Pfizer. Other authors declare no competing interests.
Consent for publication
Not applicable.
Ethics approval and consent to participate
Not applicable.
Open Access
This article is distributed under the terms of the Creative Commons Attribution 4.0 International License (
http://​creativecommons.​org/​licenses/​by/​4.​0/​
), which permits unrestricted use, distribution, and reproduction in any medium, provided you give appropriate credit to the original author(s) and the source, provide a link to the Creative Commons license, and indicate if changes were made. The Creative Commons Public Domain Dedication waiver (
http://​creativecommons.​org/​publicdomain/​zero/​1.​0/​
) applies to the data made available in this article, unless otherwise stated.