01.12.2015 | Research article | Ausgabe 1/2015 Open Access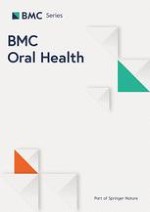 Non-surgical treatment of dentin caries in preschool children – systematic review
Zeitschrift:
Autoren:

Duangporn Duangthip, Ming Jiang, Chun Hung Chu, Edward CM Lo
Wichtige Hinweise
Competing interests
The authors declare that they have no competing interests.
Authors' contributions
All authors were involved in the conceptualization of the study. DD and MJ did the literature search and assessed the quality of included studies under the supervision of CHC and ECML. DD drafted the paper with substantive contribution from MJ and ECML. All authors read, commented critically and approved the final manuscript.
Abstract
Background
Untreated dentin caries in primary teeth is commonly found in preschool children worldwide. Recently, the use of simple non-surgical approaches to manage the situation has been advocated.
The aim of the study was to systematically review and evaluate the literature on effectiveness of non-surgical methods in arresting or slowing down the progression of active dentin caries in primary teeth in preschool children.
Methods
A systematic search of the main electronic databases (Pubmed, Cochrane Collaboration, EMBASE) was conducted to identify peer reviewed papers published in English in the years 1947–2014. Keywords and MeSH terms used in the search were "dental caries", "primary dentition" and various non-surgical treatments (fluoride, sealant, resin infiltration, xylitol, chlorhexidine, CPP-ACP, ozone, etc.). The inclusion criteria were clinical studies conducted in children under 6 years old, and reported findings on caries arrest or caries progression in primary teeth. Retrieved papers were read by two reviewers independently to assess suitability for inclusion, and the final decision was made by consensus. Quality of the included studies was assessed and data were extracted for analysis.
Results
The search identified 323 papers for screening. Among these, 290 papers did not satisfy the study inclusion criteria. Consequently, 33 full papers were retrieved and reviewed. Finally, 4 studies were included. Three studies reported that topical applications of silver diammine fluoride (SDF) solution could arrest dentin caries in preschool children. One study supported that having a daily toothbrushing exercise in kindergarten using toothpaste with 1000 ppm fluoride could stabilize the caries situation in young children.
Conclusions
There is limited evidence to support the effectiveness of SDF applications or daily toothbrushing with fluoride toothpaste in arresting or slowing down the progression of active dentin caries in primary teeth in preschool children. More well-designed randomized controlled trials are required to confirm these findings.