01.12.2015 | Research article | Ausgabe 1/2015 Open Access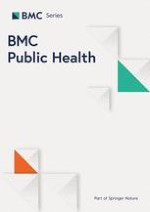 Outcomes of prevention of mother to child transmission of the human immunodeficiency virus-1 in rural Kenya—a cohort study
Zeitschrift:
Autoren:

Eunice Wambui Nduati, Amin Shaban Hassan, Miguel Garcia Knight, Daniel Muli Muema, Margaret Nassim Jahangir, Shalton Lwambi Mwaringa, Timothy Juma Etyang, Sarah Rowland-Jones, Britta Christina Urban, James Alexander Berkley
Wichtige Hinweise
Competing interests
The authors declare that they have no competing interests.
Authors' contributions
EWN conceptualized the study, analysed and interpreted the data, wrote the manuscript. ASH conceptualized the study, analysed the data, revised the manuscript. JAB conceptualized the study, interpreted the data, revised the manuscript and provided important intellectual content. MGK and DMM collected data, revised the manuscript. SLM, TJE and MNJ collected data and carried out the initial analysis. BCU and SRJ revised the manuscript, provided important intellectual content. All authors read and approved the final manuscript.
Authors' information
Not applicable.
Abstract
Background
Success in prevention of mother-to-child transmission (PMTCT) raises the prospect of eliminating pediatric HIV infection. To achieve global elimination, however, strategies are needed to strengthen PMTCT interventions. This study aimed to determine PMTCT outcomes and identify challenges facing its successful implementation in a rural setting in Kenya.
Methods
A retrospective cohort design was used. Routine demographic and clinical data for infants and mothers enrolling for PMTCT care at a rural hospital in Kenya were analysed. Cox and logistic regression were used to determine factors associated with retention and vertical transmission respectively.
Results
Between 2006 and 2012, 1338 infants were enrolled and followed up for PMTCT care with earlier age of enrollment and improved retention observed over time. Mother to child transmission of HIV declined from 19.4 % in 2006 to 8.9 % in 2012 (non-parametric test for trend
p
 = 0.024). From 2009 to 2012, enrolling for care after 6 months of age, adjusted Odds Ratio [aOR]: 23.3 [95 % confidence interval (CI): 8.3–65.4], presence of malnutrition ([aOR]: 2.3 [95 % CI: 1.1–5.2]) and lack of maternal use of highly active antiretroviral therapy (HAART) (aOR: 6.5 [95 % CI: 1.4–29.4]) was associated with increased risk of HIV infection. Infant's older age at enrollment, malnutrition and maternal HAART status, were also associated with drop out from care. Infants who were not actively followed up were more likely to drop out from care (adjusted Hazard Ratio: 6.6 [95 % CI: 2.9–14.6]).
Discussion
We report a temporal increase in the proportion of infants enrolling for PMTCT care before 3 months of age, improved retention in PMTCT and a significant reduction in the proportion of infants enrolled who became HIV-infected, emphasizing the benefits of PMTCT.
Conclusion
A simple set of risk factors at enrollment can identify mother-infant pairs most at risk of infection or drop out for targeted intervention.